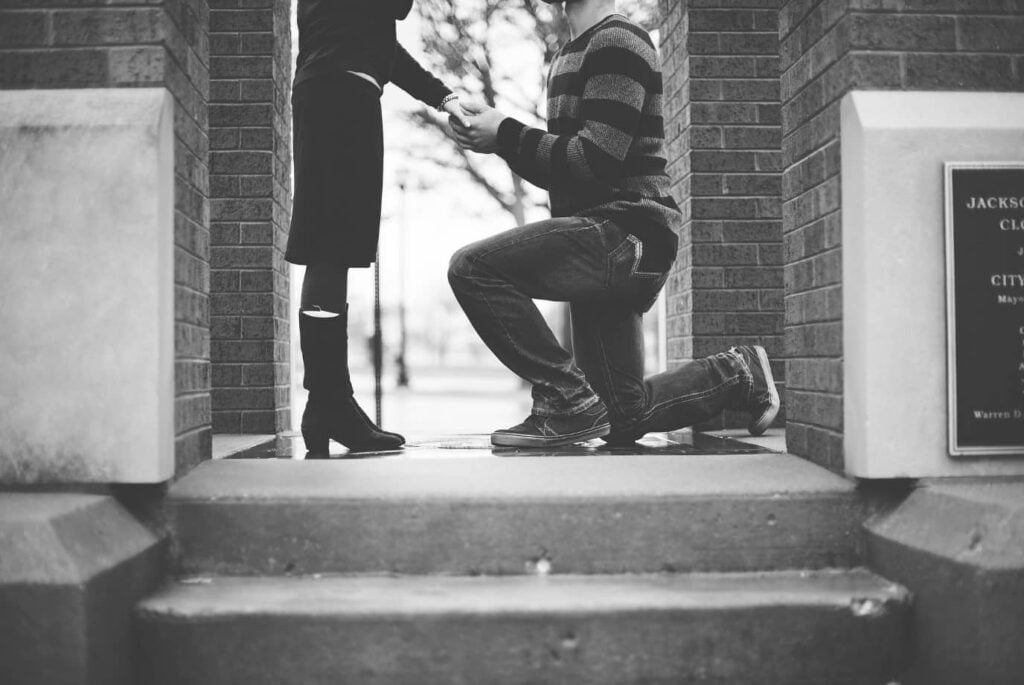 In this article, Jack Jahan, from jewellery retailer Ramsdens Jewellery, shares four top tips to consider when buying an engagement ring over the internet.
Looking to pop the question to your loved one? Then congratulations are in order! But, before you can get down on one knee, you need to make sure you have the perfect engagement ring at hand. If you don't already have one in mind, then your search begins here.
While lockdown conditions have eased recently, you may still want to avoid a trip to the high street, so doing your research online could still be your best bet. While buying an engagement ring over the internet is certainly convenient, there are a few things you need to remember before you go ahead. To help you out, here are my four golden rules to follow.
Set a Date for your Proposal
Unless you want an engagement ring ready and waiting for a spontaneous proposal, you will need to decide when you intend to ask the big question. This is important because finding the ideal ring is not always a simple process and can take weeks to get just right, so planning ahead can help. With a date in mind, you can ensure you begin your search in plenty of time.
It's also worth thinking about whether you plan to propose on a significant date — their birthday, an anniversary, or even on a trip somewhere. If you plan to do this, then you've got yourself a deadline that you will need to be ready for.
Find out your Partner's Ring Size
One of the most important things to consider before starting your search properly is what size ring your partner will need. After all, there's not much point picking out the right design only to find that it doesn't fit and will need to go back for major resizing work.
If your loved one already wears rings every day, you're in luck! Sneakily get hold of one that they wear regularly and compare it with a size guide to get their ring size. Should this not be possible, you will have to get creative. I recommend pretending to order a ring for yourself and obviously checking your finger in front of them, then "for a bit of fun" you can ask them to measure theirs to compare.
Only Shop with a Respected Jeweller
Because an engagement ring is such a special item of jewellery, you will want to make sure it's the real deal and of the highest quality. To ensure this is the case, you should only be willing to buy from a reputable jeweller who you know will deliver the piece your partner deserves.
To shop online safely, you should carry out research into anyone you're thinking of buying from online. Look at reviews on independent websites, mentions on social media, and seek the opinion of any friends or relatives you can trust to keep the proposal secret.
Read the Retailer's Ts & Cs Before Buying
So, you've found a jeweller you can trust, and they happen to have the perfect ring — you're nearly there! The last thing you need to think about is checking over the small print of the transaction to make sure everything is just right for this significant purchase.
Firstly, you should check the jeweller's returns policy to ensure they will be willing to accept a return or if there is a time limit that doesn't cover beyond the date you wish to propose. This will give you peace of mind that you can sort things out if they aren't quite right. It's also worth finding out what delivery protection the store offers, as you'll be receiving the ring in the post. If they don't provide a good policy, it's better to shop elsewhere than take a big risk.
Take these five tips on board before you begin shopping for your engagement ring and your search will go much more smoothly. Then, all that's left is to get down on one knee. Good luck!