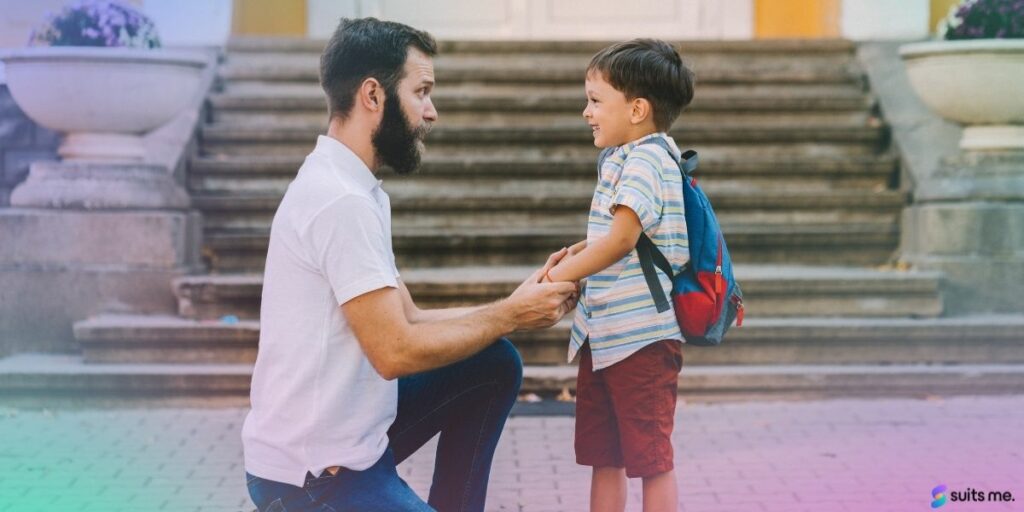 It is essential that people irrespective of age, social class or wealth subscribe to efficient financial planning. Those who have surplus money at their disposal as well as those with little income need to manage their finances in a prudent way. Besides, the essence of worthwhile financial planning becomes even more vital for single parents.
As a single parent, you are doing a commendable job to manage the household finances, facilitate your child's needs and save for the future. You serve as an exemplary inspiration for people who strive to make ends meet. However, there is always a scope for improvement and much more smartness when it comes to savings! You would not mind having more wisdom going into your savings strategies, would you?
In contemporary times, you should not limit your financial planning to regular savings. You need to diversify your savings and find more ways to make your money grow better than traditional savings plans. This diversification perspective to savings can work wonders for single parents to have better control over their finances. To add, a multidimensional outlook to your savings can help you keep awkward money moments at bay!
But what does diversification in savings mean and how can you work it out? Well, let us find out more about it by delving deeper into this blog meant to address the financial planning prerequisites of single parents.
Dimensions of Savings that Single Parents Should Commit To
Traditional or Regular Savings in a Banking Account
The larger part of your savings should stay in your regular account to meet financial ends. The money that you leave in your regular banking account or add to, stays protected with the banking provider at all times. Besides, you also earn nominal interest on your savings in the bank. While there is a wide spectrum of other alternatives for savings with higher interest rates, saving money with a credible banking provider is a much safer option. Plus, you can withdraw money from an account as and when you want. 
Moreover, having a regular savings account with a bank also renders better prospects of availing a credit card or loans. To be eligible for loan and credit card offers, you should ensure that a decent balance is maintained in your savings account. Other investment options may not have the same privileges and may even have a lock-in period on your investments. So, the better strategy is to put half your savings in a regular savings account and diversify the other half.
Savings in Equity-Based Funds
Besides the traditional savings you make in a regular savings account, it is also essential to find smart ways to make your money grow. Do you remember what Warren Buffet said about making money grow? He said, "If you do not find a way to make money while you sleep, you will work until you die." Well, given that he is one of the most affluent people on the planet, we should definitely not ignore his advice!
While debt-based funds offer little returns, equality-based funds offer much higher returns on your investments. Despite the high risks involved, equity-based mutual funds offer more promising returns on your investments when stock markets perform well. In fact, you also have the option of investing your money in balanced funds. Balanced funds divide your investment and invest parts of it in both debt and equity. In such a scenario, the risks from market volatility are less.
You can make lump sum investments in mutual funds or even start monthly installments for your investments. The other option you have it so to invest in stocks if you think you have a good knowledge of the stock market. As a single parent, you need to know as many smart investment options as possible to help your savings grow better than your regular bank deposits.
So, you need to stop binge-watching and start growing your knowledge of personal finances to give wings to your money. That is exactly what thoughtful and intelligible financial investments do! Remember, equity-based funds are high risk and you should not put all your money in stocks and mutual funds. This is the reason why we put traditional savings first because they are not volatile or subject to the market.
Contingency Fund
The COVID-19 pandemic and the financial distress it brought to many have taught us vital lessons. These pivotal learning lessons are about life as well as financial planning. We have learned in the aftermath of the pandemic that it is vital to prepare for emergencies and uncertainties of life. Having said that, being a single parent, you ought to maintain a contingency fund.
Every month, you should dedicate a small part of your earnings, let's say five to ten percent of them, to your rainy-day fund. Besides, if you have surplus savings in a month, you can also divert that extra money to this fund. The key is to put a part of your savings into your contingency fund and to forget about it.
You need to keep consolidating this fund in a planned manner and only look to use it in case of unprecedented emergencies. Contingency funds become far more salient for single parents into freelancing jobs given the inconsistency in earnings. In times like the COVID-19 triggered lockdowns, contingency funds can prove priceless!
💡 To get started, check out our helpful guide on How to Build an Emergency Fund using digital banking.
No temptation should be big enough to convince you to take money out of this fund unless it's an emergency! For sure, you can manage and control your temptations in an effective way, isn't it? 
Specialty Savings
Single parents are special by all means and in fact, they are the real superheroes unlike those using visual graphics! Having said that, special people should make specialty savings for specific key purposes. Ranging from the cost of health and life insurance premiums to the recurring costs in your child's education, you have to plan multifaceted expenses.
Besides, you also need to save for your child's college and university education in the future. Nothing should come in the way of your child's big dreams after all! For that, you should make considerable savings in specialty savings accounts. These savings accounts cater to specific saving goals and objectives that people have. Some common examples of specialty accounts include the below verticals.
Health savings accounts
Students savings accounts
Kids savings accounts
Home down payment savings accounts
As you can decipher, these savings accounts can give you complete caution against missing out on these key savings. Once you start putting your money into these specific savings accounts, you will be able to make consistent contributions to your far-reaching financial goals. Isn't it a great idea to empower and diversify your savings as per your specific needs? Well, you are most welcome!
Tax-free savings
The interest you earn from your debt and equity-based funds will be taxable if your income falls in the taxable regime. Needless to say, being a single parent, you do not want to lose a significant part of your finances to taxes. Taxes are more like uninvited guests at your house you look to get rid of! Not sure if you can avoid those unwelcome guests but you can avoid some taxes for sure. For that, you need to start making savings that are tax-free.
Now you must be wondering what are the ways or channels to make tax-free savings. Well, indeed there are quite a few ways to make tax-free savings. Schemes like pension savings and children's pensions are some of the best ways in which single parents can make savings sans tax liabilities.
Via these schemes, single parents can make savings in the best interest of their retirement and the future of their children. After all, every penny saved is a penny earned! This saying never gets too old, does it?
To conclude, now you have a clear idea of what diversification of savings looks like. Moreover, you have also learned about the significance of diversified savings through this thoughtful blog. For single parents who have a wide range of financial obligations or goals, diversified savings is a wise and smart strategy. When you diversify your savings, you are able to streamline your finances in an effective way to meet all kinds of saving goals. So, it is time you get smarter with your savings and divide them across different dimensions.
Related Posts