We may think of contactless payments as a relatively new phenomenon, but they have actually been around longer than you think. The first contactless transaction took place in the UK in 2007. Back then, you could only use a debit card or credit card to make a contactless payment, but now there are a growing number of ways you can make such a payment.
What is a Contactless Payment?
A contactless payment is one which does not involve entering a card into a device and keying in a PIN. In the case of debit cards or credit cards, payment is made by holding the card over the payment device. Many people refer to 'tapping' the device with your card, but it is not actually necessary to touch it all.
Contactless payments can also be made with mobile phones, smart watches and special key fobs.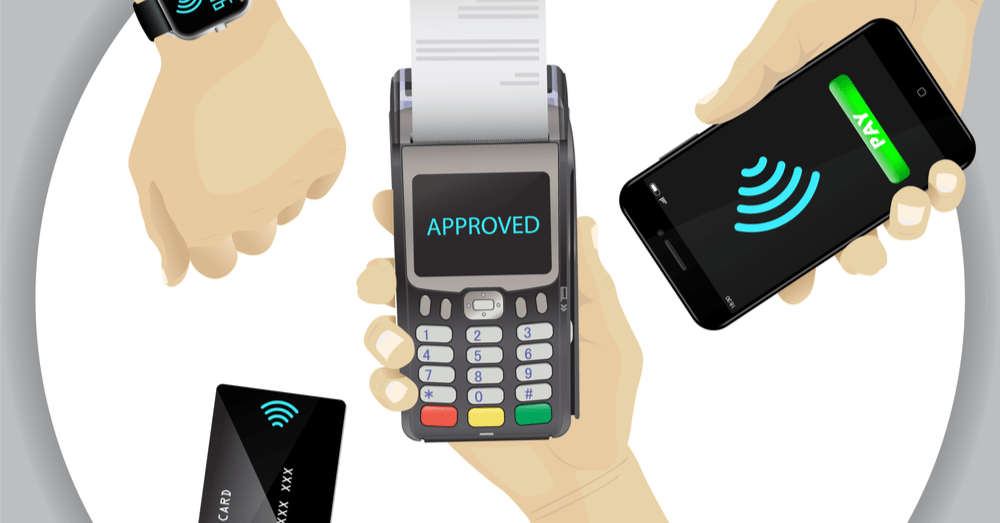 How do Contactless Payments Work?
The card or device you use to make a contactless payment will contain a special chip which is recognised by readers – usually the payment device. The chip emits radio waves which are picked up by the reader. You will know that a contactless payment is successful if the device indicates that the transaction has been accepted. When using a contactless debit card for the first time, you will have to enter your PIN for security reasons.
What Can I Pay for with a Contactless Card or Device?
Any store or merchant that accepts card payments will usually allow contactless payments. That includes supermarkets, clothing and electrical stores and bars and restaurants. However, many outlets may restrict contactless payments to £30 for security reasons while banks and card issuers may impose similar restrictions. It is always best to check or ask in advance if an outlet accepts contactless payments before ordering or attempting to purchase something with a contactless card. If the service isn't available, you will therefore have to make alternative arrangements.
What are the Main Concerns Surrounding Contactless Cards?
Given how easy they are to use, there are significant security concerns about contactless cards. For a start, you don't need to remember a PIN to pay for something, so a lost or stolen card could be used by someone else very easily. To counteract this, some contactless card issuers will only allow a certain amount of transactions in one day and will cap the amount that can be spent in one single transaction. However, if you do discover that your contactless debit card or credit card has gone missing, it is essential you report it as quickly as possible.
Devices such as mobile phones will have the added layer of security that you will need to enter a passcode or use a fingerprint to unlock them before using the contactless payment feature on it. However, you should still inform your bank or card issuer if you lose your phone.
If you have a Suits Me® contactless Mastercard® debit card and have lost it, you can temporarily lock your card by logging in to your mobile app or online account to further protect your money. If you then find your card, simply log back into your mobile app or online account and unlock your card. If required, you can also report your card as lost or stolen and request a new card from your Suits Me® mobile app and online account.
Can Anyone get a Contactless Card?
Eligibility for contactless cards is no different from that which applies to regular debit cards or credit cards. Due to the fact that there is no credit or borrowing element involved, a contactless debit card is available to anyone with a bank account. Likewise, to get a contactless credit card, you will be subject to the same credit checks you would be for a regular credit card.
Suits Me® Contactless Debit Card
All Suits Me® account holders receive a FREE Suits Me® contactless Mastercard® debit card in the post within 3-5 days of opening their account.
To apply for and open a Suits Me® account is quick and easy using our online application form. Once you have completed the application, your account will be open within minutes, giving you instant access to your account number, sort code, online account and mobile app to be able to start managing your money.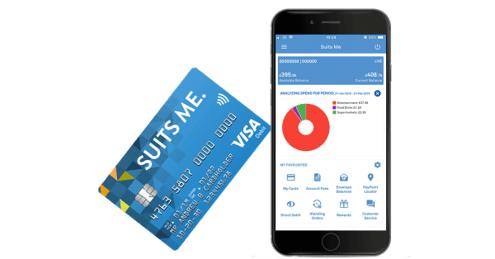 Useful Articles