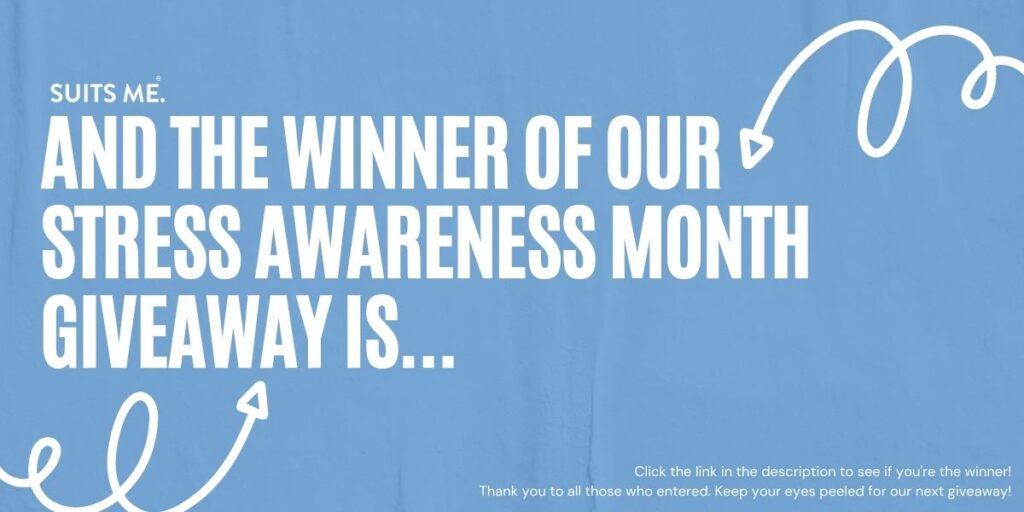 Throughout the whole of April, we've been focused on Stress Awareness Month in a bid to provide advice, support, and useful resources about how to deal with stress. Alongside our hard work, we decided to host a giveaway to give one randomly selected person a £150 Virgin Experience Days gift card to spend on any activity that helps them to relax and de-stress!
A Stress-Free Giveaway
Thank you to all those who entered our giveaway for this month, we especially enjoyed hearing about which Virgin Experience Days activity you would choose if you won!
In order to enter our giveaway, we asked for you to:
👉 Like and Share our competition post,
👉 Comment "Stress Free with Suits Me®" on the competition post (on either Facebook, Instagram, or Twitter)
👉 Get a BONUS ENTRY by tagging a friend too!
So, without further ado, we'd like to extend a huge congratulations too…
ANGIE!🎉

Who entered via Twitter! Thanks for entering our giveaway, Angie, and whichever Virgin Experience Days activity you choose, we hope it helps you to de-stress and unwind, after what I'm sure we can all agree has been a hectic 12 months.
If you weren't our winner this time, don't worry! Be sure to keep an eye on our social media channels for future monthly giveaways and competitions.
Why is Stress Awareness Month So Important?
Well, according to research conducted by YouGov, 74% of people respondents in the largest known UK study of stress levels, have felt so stressed they have been overwhelmed or unable to cope. Plus, the research also uncovered that 22% of respondents reported feeling stressed due to debt.
The stress epidemic is only growing so it's important to shed light on the impact stress can have on our mental and physical health. As some of you may be aware, stress can have a powerful impact on our day-to-day life and affect our ability to face challenges head-on.
This is why here at Suits Me®, we've worked hard to create a pool of useful resources and blog posts on how to deal with and manage stress. Here are just a few key blog posts we've created: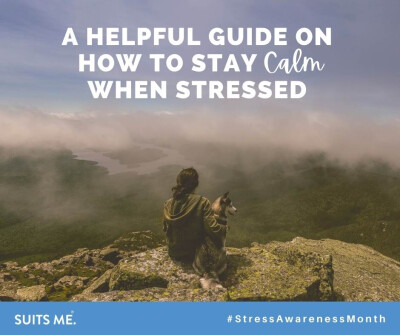 A Helpful Guide on How to Stay Calm When Stressed
As humans stress is our natural response to feeling under pressure and can be trigged for many different reasons – but usually when we're faced with something new or unexpected that we have little control over. Check out our blog post to discover some top tips and coping strategies for dealing with stressful situations.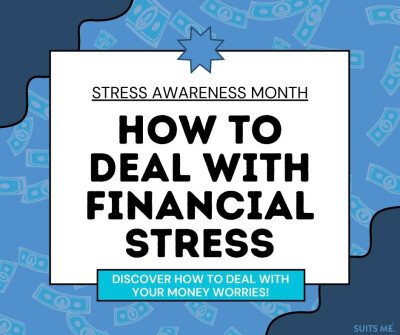 How to Deal With Financial Stress
Worrying about money is quite common but allowing it to play on your mind and cause stress, is something you need to pay particularly close attention to. According to research, 60% of stress in the UK is related to monetary and financial issues. Discover the steps you can take to alleviate financial stress.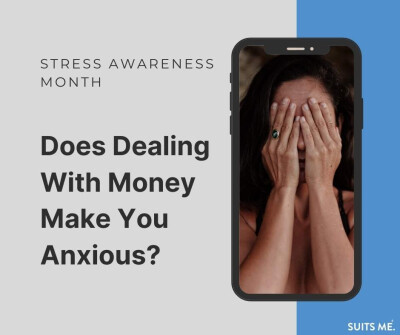 Does Dealing with Money Make You Anxious?
Psychologists and money experts describe money anxiety as "an uneasy and unhealthy attitude toward engaging with and administering personal finances in an effective way" and applies when your money worries interfere with your daily life and persist over a period of time. Learn how you can regain control over your money worries, reduce your stress levels, and beat anxiety.