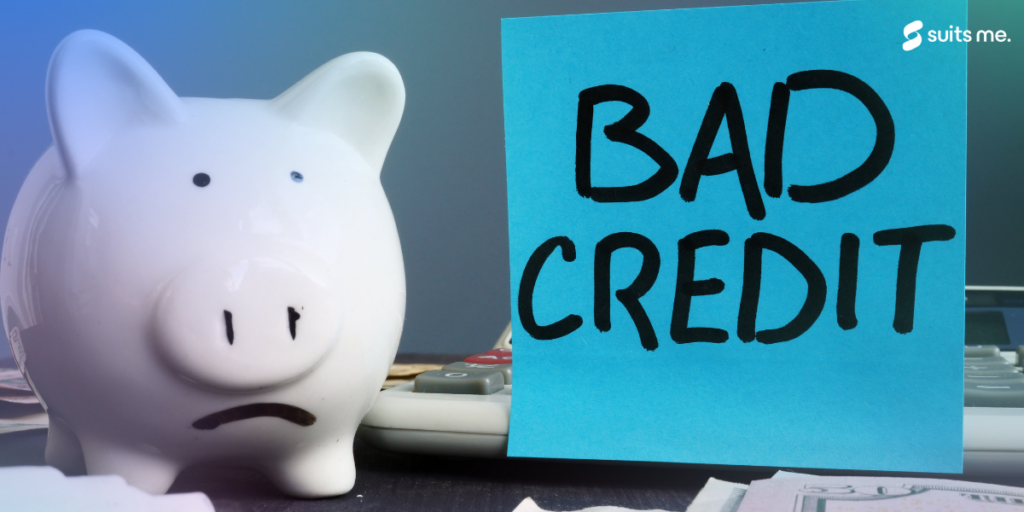 Having a bad credit record means that you are restricted in the number of banking products you can access, but it doesn't mean there aren't a number of options open to you.
Some mainstream lenders may not consider you for loans, mortgages or credit cards if you have credit issues in the past. This may include bankruptcy or CCJs, or that you regularly miss repayments on previous forms of credit. A credit reference agency may have given you a bad or incomplete because they are unable to verify your identity because you aren't on the electoral register.
Even with a low credit score, however, some lenders can offer you some form of credit, but the likelihood is that the interest rates will be very high.
Another area of banking that people with bad credit find it difficult to access is current accounts. Since many current accounts come with overdrafts and credit cards, having a poor credit score can preclude you from opening one.
So, Which Banking Products are Available When You Have Bad Credit?
Prepaid Debit Cards
Prepaid debit cards are perfect for people who struggle to open a bank account, and therefore can't get access to a debit or credit card. A prepaid debit card works by the user loading money onto it and then using it in the same way you would use a regular debit card. You can only ever spend the amount of money that you have on your card at any given time.
It comes with a card number meaning you can set up regular payments on it, such as direct debits and you can also have your salary paid to it. Cash can be loaded onto it at certain designated payment points or you can have money transferred from other accounts.
Basic Bank Accounts
While many people with bad credit find it difficult to avail of one of the current accounts advertised by banks and building societies, which come with a raft of incentives, they will be able to open a basic bank account.
A basic bank account does not offer an overdraft or credit card. This means that a bank won't need to perform a credit check before accepting you. Many basic bank accounts will require you to pay in a minimum amount each month and there may also be a monthly fee for the account. If you are employed, you can have your salary paid into a basic bank account, as well as any benefits you receive.
Although there isn't the option of having a credit card, you will be issued with a debit card which you can use to withdraw cash or pay for goods or services either in-store or online.
Specialised Lenders
Some lenders specialise in offering loans specifically to people with bad credit. These loans often have high-interest rates, but if you shop around, you may find that some are more competitive than others. Peer to peer lenders may also be an option.
This is where a number of investors will put up the money for a loan in small increments, such as £20 or £50 each. They may look more favourably on people with bad credit than mainstream lenders, but again, these interest rates are likely to be high.
Suits Me® E-Money Account
At Suits Me®, we strongly believe in financial inclusion – meaning if you have a bad credit history (or no credit record), we don't agree that you shouldn't be able to access a suitable solutions.
We accept 99.8% of all applicants, regardless of their background or financial position so if you're looking for an e-money account with a prepaid debit card – Plus access to additional benefits such as a cashback reward programme, then we can help.
It takes less than ten minutes to open an account, and you can begin managing your finances online using your online account or mobile app immediately whilst you wait for your contactless debit card to arrive in the post.
Related Posts