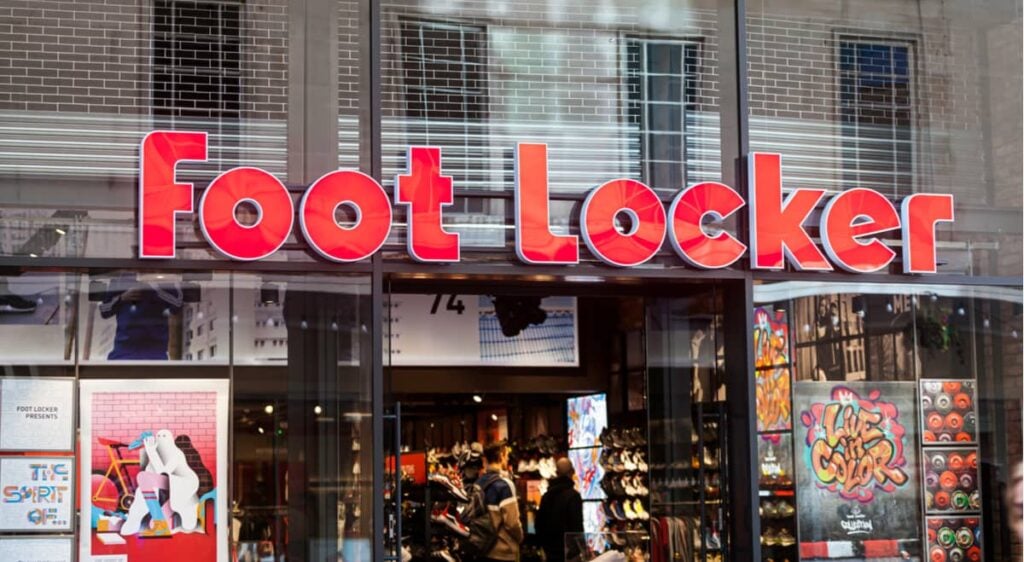 Foot Locker customers can get 7% cashback every time they shop when they pay using their Suits Me® debit card.
As a reward for opening your Suits Me® account, we give our account holders a discount whenever they shop with a member of the Retailer Cashback Programme. All account holders need to do is pay using their Suits Me® debit card at the checkout.
About Foot Locker
One of our partner retailers is Foot Locker, a company with a long history in selling the cutting edge of fashionable, athletic trainers. By shopping at one of these world-leading foot-wear stores, you're (technically) buying from all that's left of the famous Woolworths company too!
Foot Locker was created when American shoe merchant Kinney (owned by the original, US-based Woolworths) opened a range of diverse shoe stores, one of them being Foot Locker which specialised in athletic sneakers on the more fashionable side. It was a massive success, outliving all the other shoe stores as well as Kinney itself. It's since become one of the world's most well-known companies in the shoe-selling industry.
It's ongoing popularity has made Foot Locker a modern-classic footwear essential, and luckily for our Suits Me® customers, they can save every single time they buy from them.
As a part of our exclusive cashback scheme, our customers will automatically get 7% cashback when they pay using their Suits Me® debit card in-store or online. You don't need to apply, select the discount or tell anyone when making your purchase. We'll deposit the cashback into your account. Just check for the cashback rebate entering your account to see exactly how much you've saved.
Footlocker Stores
There are 75 Foot Locker stores in the UK. Use the Foot Locker Store Locator to find your nearest store.
Suits Me® Cashback Programme
We're partnered with a wide variety of retailers you can save with including Clarkes and New Look. The scheme isn't limited to clothes and footwear either, we've got supermarkets, holiday agents, training course providers and well-known restaurants on our programme so check out our cashback rewards information page for more.
You can see a full list when you open your Suits Me® account. We don't need to see proof of address or perform a credit check when you open your account, we just need a copy of your photo ID and a UK address where we can send your debit card. Your account will be open in minutes and you can start saving as soon as your new card has arrived.
You'll also be able to see the complete list of cashback offers from your online account or via the Suits Me® mobile app.
Related Articles