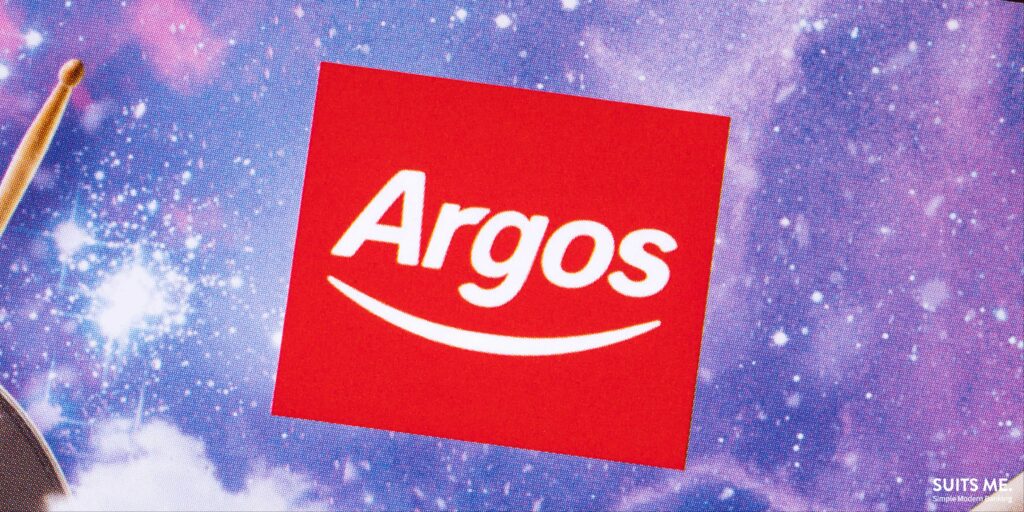 Suits Me® has partnered with the catalogue retail legend Argos, whose offering Suits Me® account holders 4% cashback on any purchase as part of the Suits Me® Cashback Reward Programme.
You'll get access to our exclusive cashback programme with your Suits Me® account. The account comes with discounts from a variety of fantastic retailers when you pay using your Suits Me® debit card. Shopping with one of our cards gives you exclusive discounts that Argos' other 29 million yearly visitors might miss out on.
You'll automatically receive your cashback reward from all our cashback partners that you've shopped with!
Save on Essentials with Argos
Argos has been a staple of the UK high street since the 1970s. Their famous catalogue was, at its peak, Europe's most widely printed publication – only the Bible was present in more UK homes. Their array of electronics, sports and leisure equipment, toys, jewellery and more have cemented them as a go-to for the British public for nearly 50 years.
You probably know them as a festive essential. Most of us have fond memories of pouring over the winter edition of the catalogue in the runup to Christmas and circling all the exciting products we wanted Santa to bring. If you shop with them today you'll save every time you use your Suits Me® card.
Argos have 1,200 stores across the country but, if you don't want to visit one of their locations, you can buy any one of their 89,000 products online. Argos are one of those rare 70s brands that have continued to thrive in the 21st century – they're the third most visited website in the UK!
Making Savings with Suits Me®
A full list of cashback rewards is available after opening your Suits Me® account. Our partners include Sainsbury's, Asda, Halfords, FootLocker, and many more. You can even get rewards when eating out and going for days out! Whenever you shop with one of our retail partners, we'll add up all the cashback you've earned and drop the money into your account at the end of each month.
Once you've opened your Suits Me® account, you'll see your "loyalty cashback rebate top-up" on your next statement.
Related Posts