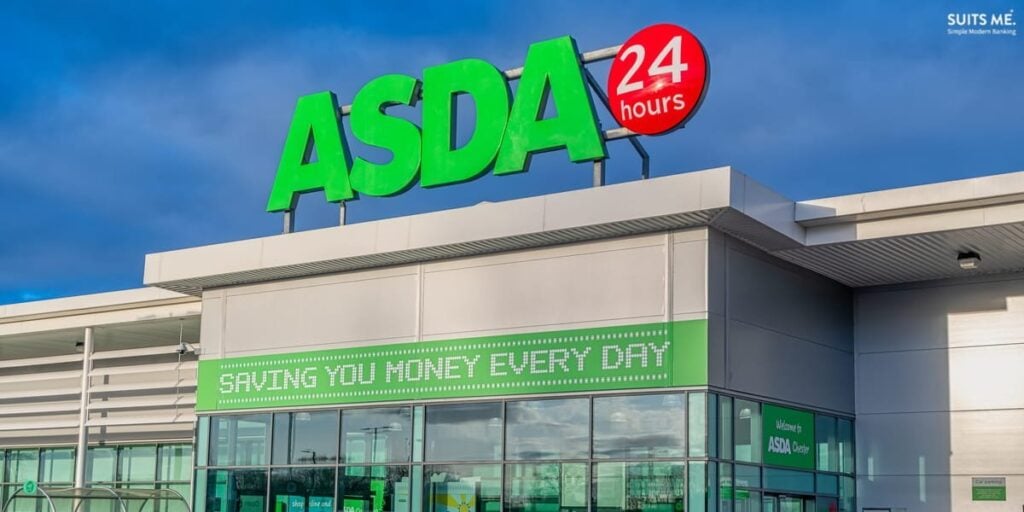 Get money off your weekly shop just by paying with your Suits Me® debit card whenever you go to Asda!
Every Suits Me® customer gets exclusive access to our Cashback Rewards Programme. You can get money back whenever they shop with one of our retail partners. This week we're focusing on Asda!
Save Money. Live Better with Asda
Do we really need to describe Asda- the familiar, green-logoed landmark of British retail? Their history dates back to the 1920s when the Asquith family butchers opened two branches in West Yorkshire, but the Asda we all know started in 1965 when the owners got inspired by the US store "Piggly Wiggly", widely thought to be the world's first supermarket.
Years down the line, Asda, their name a combination of "Asquith" and "Dairies" (from Associated Dairies), established themselves as one of the UK's biggest retailers. In 2019 they nearly became the UK's out-right biggest retailer before their merger with supermarket chain Sainsbury's was blocked by UK regulators.
If you want to get rewarded just for doing your weekly shop at Asda, all you need to do is pay using your Suits Me® debit card at the checkout. You don't need to do anything else, we'll add up all the cashback rewards you earn and deposit them back in your account called the loyalty cashback rebate.
Get Rewarded with Suits Me®
The cashback rewards don't end at Asda. Get cashback from Argos, B&Q, Sainsbury's, M&S and many more when you shop using your Suits Me® debit card, or go out and have fun with money off Boardman bicycles, Virgin Experience Days and food with Pizza Express and YO! Sushi.
Check out the Cashback Rewards page for more details and a full list of our cashback partners.
Related Posts