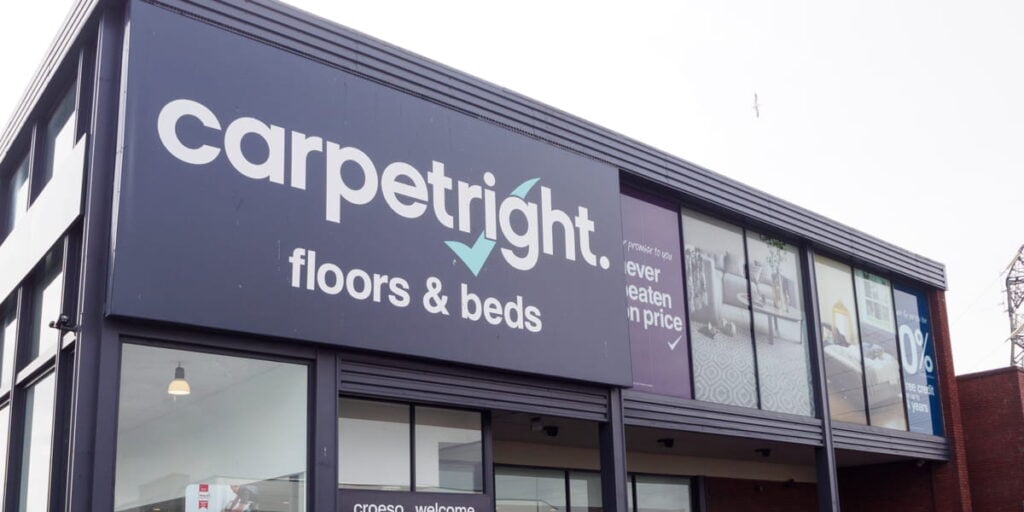 You can get an exclusive 8% discount off carpets, rugs, laminate and more when you shop at Carpetright as soon as you've got your Suits Me® debit card.
As a member of the Suits Me® Retailer Cashback Programme, Carpetright customer can get an automatic discount off any purchase when you pay using your Suits Me® debit card.
About Carpetright
Carpetright is a leading UK supplier of floor coverings and beds in the UK and, with their price match promises, free home consultations and as many free samples as you can get your hands-on, you'll be in safe hands when it comes to a carpet make-over. They've got over 300 locations in the UK and by sticking to their core values of choice, value, ease and expertise they've been trusted by thousands of customers for over 30 years.
Their catalogue includes but isn't limited to carpets, vinyl flooring, laminates, wood, artificial grass as well as other home furnishings like mattresses and beds. Their price promise means if you find what you've bought being sold for less by a competitor, they'll refund you the difference if you tell them within 28 days. But, if you're a Suits Me® online account holder, you could get an extra discount on top.
Carpetright Stores
There are 300 Carpetright stores in the UK. Use the Carpetright Store Locator to find your nearest store.
Suits Me® Cashback Rewards
Every Suits Me® customer has access to our exclusive cashback deals where we reward you just for shopping with using your account. When you buy something from Carpetright we'll calculate your 8% discount and deposit it back into your account.
Check your statement for the loyalty cashback rebate to see how much you've got back.
We'll add up all your cashback from every retailer you shop with. A full list of our cashback retail partners can be found on our cashback rewards information page, but you can expect discounts from some of the country's most well-known brands like Asda, Sainsbury's, Pizza Express and New Look.
To get access to the rewards, you can open your Suits Me® account today without confirmation of address or a credit check. It takes 3 minutes and as soon as you're done, we'll post your new debit card straight away so you can start getting cashback rewards.
Related Articles