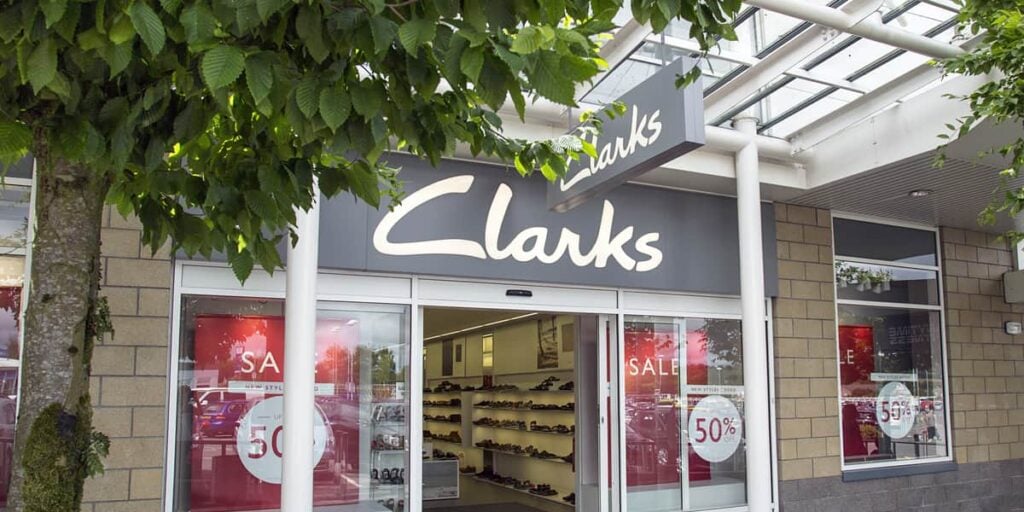 You'll get an automatic 7% cashback every time you buy a pair of shoes at Clarks when you shop online or in-store using your Suits Me® debit card.
Clarks' are part of the Suits Me® Retailer Cashback Programme, our scheme of exclusive offers that gives you money back whenever you buy from one of our retailer partners.
About Clarks
You'll be in safe hands if you buy shoes from Clarks, they've been making them for almost 200 years. In that time they've become icons with 22,000 designs in their back catalogue and are now staples in hard-wearing formal footwear, and a popular choice for your kid's school shoes.
Their constant innovation over the past two centuries has meant they're still successfully competing against other brands to this day. As well as their regular offering of traditionally made shoes, their combination of casual sports choices is revolutionary in their own respect.
The added 7% cashback means you'll get a discount that regular Clarks customers will miss out on. It's totally automatic, so all you need to do is pay using your Suits Me® debit card.
Clarks Stores
There are about 550 Clarks stores in the UK. Use the Clarks Store Locator to find your nearest store.
Suits me Cashback Rewards
With the Suits Me® cashback, you can get rewarded simply for shopping using your debit card. The offers don't stop with Clarks, we're partnered with a variety of cashback partners who you can get cashback rewards with.
You can save when you're grocery shopping at Asda, Sainsbury's and M&S, giving your wardrobe a much-needed overhaul at New Look or Foot Locker, or gaining some employment skills with courses from e-Careers Lifestyle.
After you shop with any of our partners, we'll calculate all your discounts and add them up when we deposit the total amount into your account. Just check your statement to see how much money you've got back.
You can open an account in 3 minutes meaning you can use your new Suits Me® rewards as soon as your debit card has arrived in the post. For existing customers, you can find a full list of cashback partners through your online account or your mobile app.
Related Articles