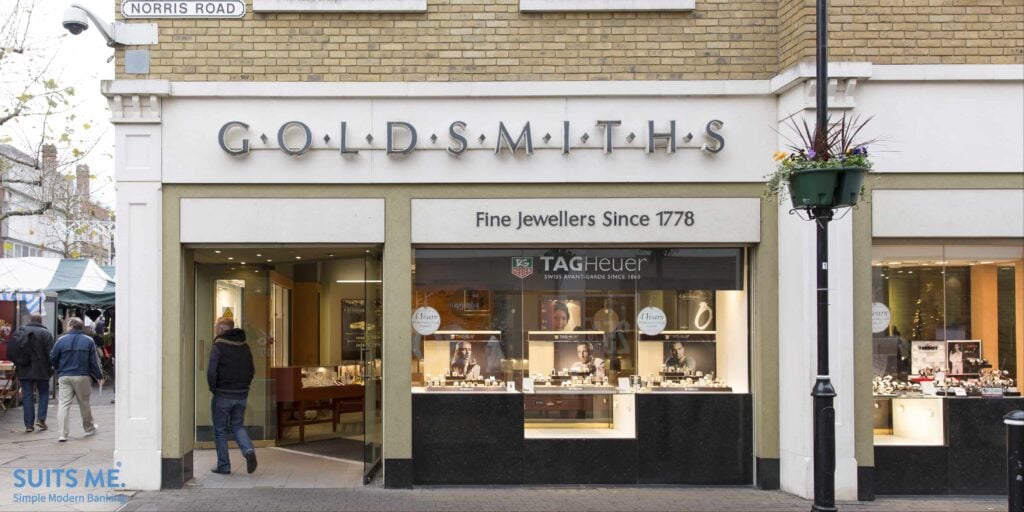 If you're looking for an engagement ring, a full bridal set or just fancy buying yourself a nice watch, don't forget you could get 12% off at Goldsmiths using your Suits Me card.
All Suits Me account holders can take advantage of our Retailer Cashback Programme. We'll offer them rewards for shopping with some of the UK's most well-known high street brands, getting savings on budget groceries right up to jewellery and weekends away.
About Goldsmiths
With Goldsmiths you're guaranteed expertise, it's what you'd expect for a company that's been around since 1778. As well as being one of the UK's leading jewellers and diamond specialists, they're also the UK's largest distribution network for Rolex, Omega and TAG Heuer watches.
You'll be sure to get extravagance no matter what you buy from Goldsmiths, but they don't have to cost as much. Every Suits Me account holder automatically gets 12% off when they shop at Goldsmiths so you can save on a massive chunk of the total price of your purchase.
You can claim the cashback reward when you shop in one of their 90 stores across the country or on the Goldsmiths website. Due to Coronavirus restrictions you might need to book in advance if you want to visit them in person, but you'll still get a personalised consultation when you're making a big purchase.
Suits Me Cashback Rewards
But if you're not in the market for gemstones and Rolex watches at the moment, you can get cashback at a massive variety of retailers. We've partnered with Argos, Clarks, Halfords, Laithwaite's Wine, Pizza Express and Virgin Experience Days amongst many others, each offering our customers cashback on their purchases.
We'll add up all the money you've earn through cashback rewards and deposit back into your account as a loyalty rebate. You'll see it on your next generated statement, for a full list of cashback partners check our information pages on the website, your online banking account or the mobile banking app.
The cashback programme applies to all items in Goldsmith's catalogue, so all you need to do is make sure you pay with your Suits Me debit card when you pay. You can open your account in under ten minutes and have a card through in the post only a few days later, then you can start earning rewards straight away!
Related Posts