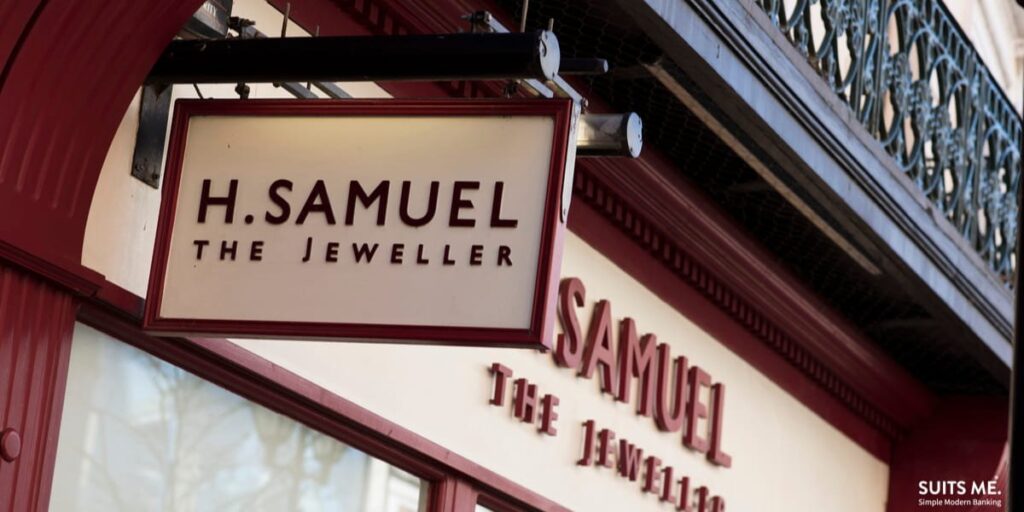 You can get 7% cashback rewards whenever you shop at H. Samuel using your card so you can save even when you're making purchases on the extravagant side.
Getting jewellery doesn't have to be so expensive when you buy using your Suits Me debit card. As part of our exclusive Retailer Cashback Programme, H. Samuel customers will get an automatic discount back in their Suits Me account.
We're partnered with companies like Asda, Carpetright, Marks and Spencer and YO! Sushi and other Jewellers, Ernest Jones and Goldsmiths.
Jewellery for The Perfect Occasion
As one of the UK's most popular and oldest jewellers, H. Samuel promise quality products at exceptional value as well as offering their customers "the very best the world of jewellery and watches has to offer". At H. Samuel, you can buy jewellery for special occasions, weddings and engagement and take advantage of their extensive range of watches and gift options.
They stock products from well-known brands like Casio, Armani, Disney and Tommy Hilfiger as well as diamonds and other precious gemstones. And, with over 300 stores across the country, their one of the first places you'll come across to help you find exactly what you're looking for.
Earn Cashback with a Suits Me Account
Once you've bought something at H. Samuel, and any of our other partner retailers, we'll add up the full amount you've earnt. Once we've validated this, we'll deposit the funds back into your account. Be on the lookout for a loyalty rebate on your recent transactions list.
To get your hands on these exclusive discounts and all the innovative features of our online banking account and mobile banking app, you can open your Suits Me account today.
All we need from you is your photo ID and an address to send your new debit card to- no credit check, no confirmation of address. Your account will be open in under 10 minutes once you're done.
Related Posts