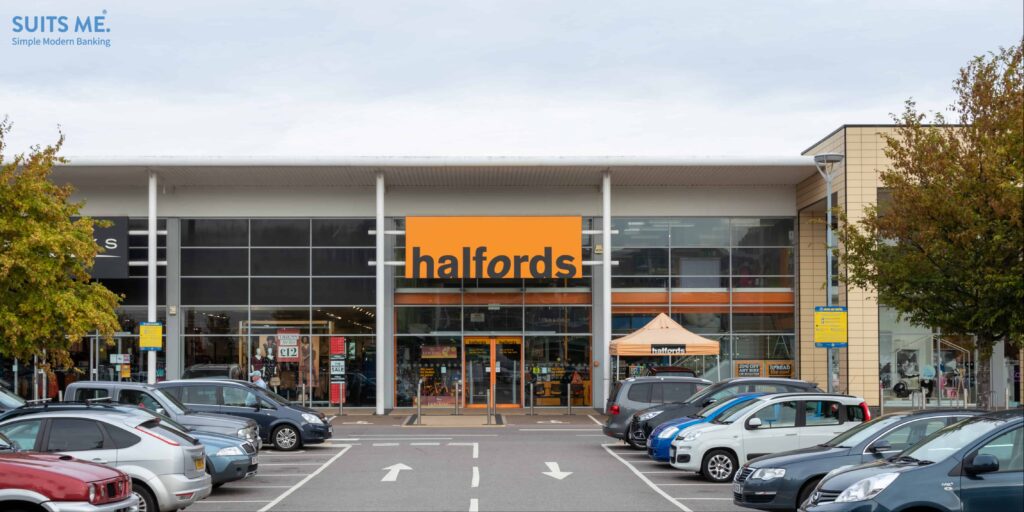 Pay using your Suits Me® card to save when you get your car serviced, give your bike some TLC or get the latest in-car tech with Halfords.
Suits Me®'s exclusive Retailer Cashback Programme rewards all customers by giving them money back whenever they shop with one of our retailer partners. You can save on food, clothes, jewellery, meals out and nights in with automatic money off when you pay using your Suits Me® debit card.
Deck Your Transport Out & Get Discount with Halfords
With a 7% discount in-store and online at Halfords, you can save on any service they offer. For cars you can get services, MOTs or parts which they can fit for you there and then after you've bought them. Their extensive technology range lets you mod your car to get it just the way you like it. Add modern parking sensors to your old banger or a retrofit a high-power sound system to your Gran's Fiat Punto.
They also specialise in bike maintenance and have everything you need to repair yours and a huge catalogue of bikes you can choose from if you haven't got one yet. Halford's is just as skilled in the bike department and you can go to them if you're bike needs checking over whilst your car's in too.
If something crops up during one of their free bike health checks, make sure you pay using your Suits Me® card. When any Suits Me® account holder buys from any of our retailer partners, we'll automatically generate the discount. There's no need to tell the person at the checkout, do anything online or through your account and app.
Get Discount with Your Suits Me® Account
Then, after counting up all the discount's you've earnt, we deposit the added-up cashback in your account – couldn't be easier!
The discounts don't stop at Halfords, we're partnered with Boardman Bikes, Sainsbury's, Foot Locker and many, many more! You can check the full list from your account or our cashback information page.
If you want access to our cashback scheme you can open your Suits Me® account today! The award-winning online account we offer can be opened without the need for address confirmation or a credit check. Once you've successfully opened it you'll get instant access to the online portal and our free mobile app with your debit card arriving in the post a couple of days later.
Related Posts