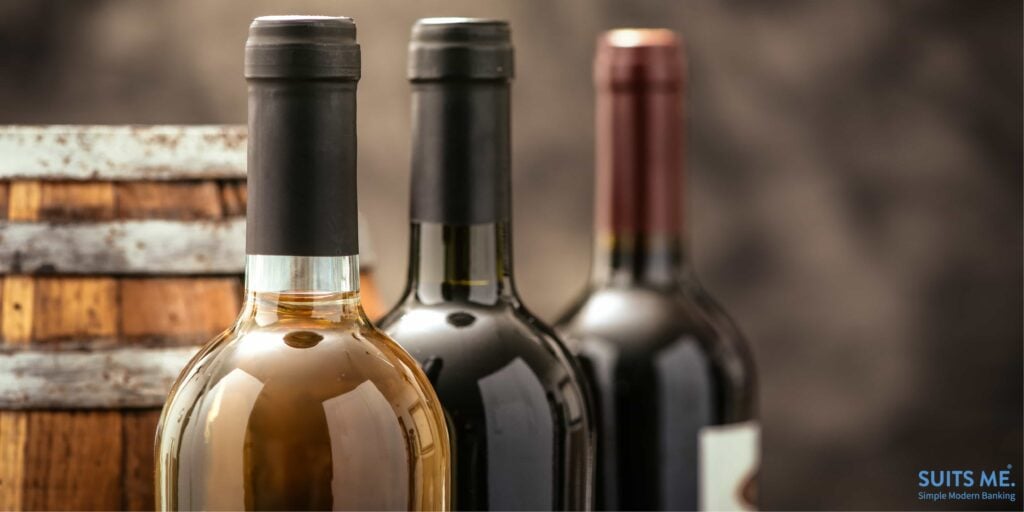 If you're looking to curate your own wine cellar, or just fancy a good value bottle, you can get 6% off at Laithwaite's Wine as part of our exclusive cashback programme.
The Suits Me® Retailer Cashback Programme rewards all of our customers for opening their online account with a cashback rebate whenever they shop using their Suits Me® debit card at the checkout. Amongst our many retailers is Laithwaite's Wine, one of the country's best wine retailers.
Fancy a Drink? Grape Minds Think Alike
Laithwaite's are your connection to around 450 talented wine producers from France, Italy and around the world. They personally know all of their suppliers so you can be assured you're getting only the very best wines they have to offer. They boast that they are the best place in the country to buy wine and have the facts to prove it. They are Trustpilot-rated excellent and have won numerous awards in their 50-year history.
For those with specific tastes in wine, they'll almost certainly have what you're looking for. You can filter by price band, country of origin, bottle size and grapes to make sure you're getting exactly the sort you want. If you think buying wine could become a regular event your account can be tailored to you to recommend your wines based on your previous choices and ratings of them.
If you like wine but don't know your sauvignon blanc from your chardonnay, you can always check out their thorough wine guides on the Laithwaite's website or go to your nearest store to have a chat with a local expert.
Earn Cashback With Suits Me®
Your Suits Me® account gives you exclusive access to a 6% discount when you shop with Laithwaite's, but the rewards don't stop there. You can save at Marks and Spencer, Clarks, Goldsmiths Jewellers, Jojo Maman Bébé and many more, check out our cashback information page for a full list of retailers or log in online or through the mobile app to see the full range of discounts.
You don't need to do anything to get your discount, just remember to pay using your Suits Me® card on their website or in-store. We'll automatically calculate your discount and the one's you've got from every other cashback retailer partner and deposit the money back into your account. Check your next statement for the loyalty cashback rebate.
To get our exclusive cashback offer and more you can open your account in under ten minutes. We don't perform a credit check or need to confirm your address.
Related Posts