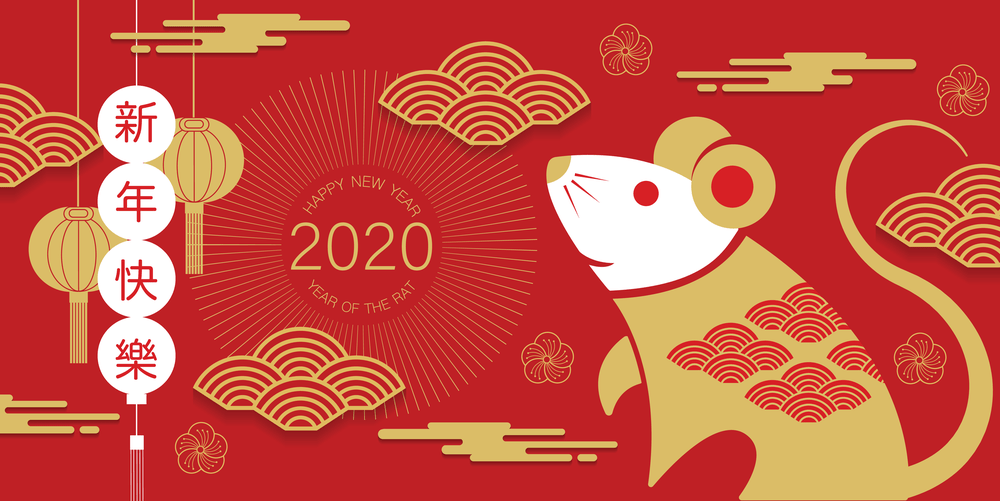 With one in every five people on earth being Chinese, it's no surprise to learn that Chinese New Year is one of the biggest celebrations in the world. Here are six things you may not know about Chinese New Year
There is no Fixed Date for Chinese New Year
Chinese New Year is actually celebrated as part of the Spring Festival, even though it is still quite cold at this time of year. The date for Chinese New Year is then calculated using the solar – or Gregorian – calendar. Chinese New Year can therefore occur at any time between January 21 and February 20. In 2020, Chinese New Year will be celebrated on January 25.
Each Year is Named After a Symbol of the Chinese Zodiac
2020 is the Year of the Rat, with each year being named for the 12 signs of the Chinese zodiac. The other signs are – ox, tiger, rabbit, dragon, snake, horse, goat, monkey, Rooster, dog and pig. The rat is the first animal on the Chinese zodiac and is considered to be clever and successful, but also one which seeks to live a peaceful and quiet life.
The Rat is from the Earthly Branch and Represents Yang
The 12 animals of the zodiac each represent different celestial branches and are split into either yin or yang. The rat is from the Earthly branch and represents yang, meaning it is associated with the midnight and the start of the day.
Men who are born in the year of the rat are said to be clever, creative and adaptable. However, they are also thought to lack courage and be unsuitable for leadership positions.
Women born in the year of the rat tend to be classed as organised and resourceful and fulfil the traditional role as homemaker, taking care of everything in the household.
For rats, lucky numbers are 2 and 3 while lucky colours are blue, gold and green. Unlucky numbers are 5 and 9 and unlucky colours are brown and yellow.
The Year of Your Own Zodiac Animal is Considered Bad Luck
The year of your own zodiac animal will occur every 12 years and it is considered bad luck. According to folklore, you can be taken by demons and your zodiac year represents rebirth. To guard against this, people wear red and decorate their homes with that color.
Chinese New Year is the Start of the Two-Week Spring Festival
The Spring Festival lasts for around 15 days, making the longest public holiday in China. During the first five days of the holiday, the tradition is usually to spend time with family with all shops closed during this period. This means that the Chinese people will spend the weeks leading up to the New Year stocking up on food for cooking for their celebratory meals.
Gifts of Money are Exchanged in Red Envelopes
Many children will receive cash gifts from adult relatives, with the intention that the pass on the fortune they have received. Such gifts are traditionally given inside red envelopes. With the advancements in digital technology, Chinese people send each other virtual red envelopes over the internet.
Useful Articles