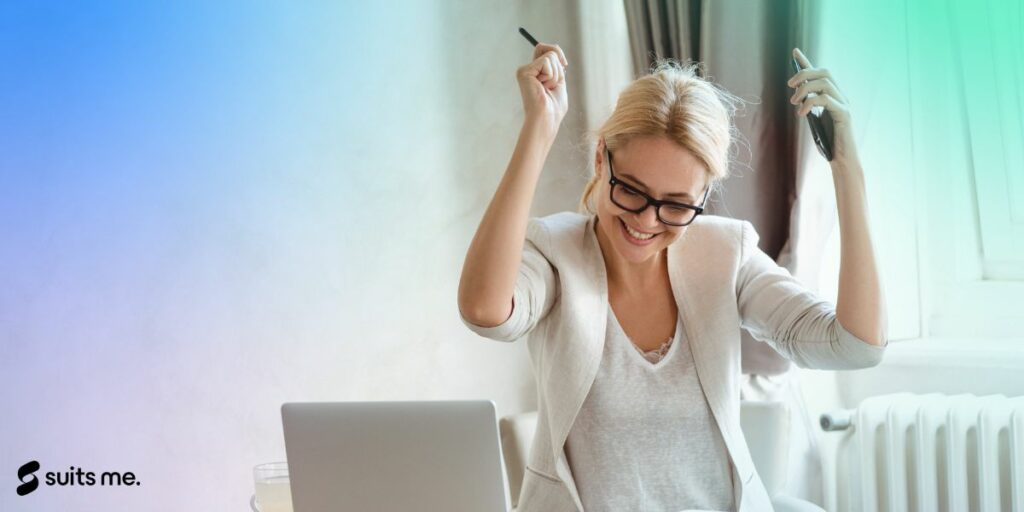 Suits Me®, an alternative solution for the underbanked, has revealed monthly prize draws for account holders struggling with the rising cost of living.
With the ever-increasing cost of living being a concern for many in UK this year, Suits Me® wants to give back to their account holders and offer help through the tough economic times.
For the first prize draw, launched in September, 14 lucky Suits Me® account holders won amazing cash prizes:
💸2 x £500
💸2 x£200
💸2 x£100
💸8 x £50
The cash prizes range from £500 to £50 for Suits Me® account holders. Our winners so far have either put the cash into their Suits Me® savings for Christmas or spent it and earned even more cashback at our retail partners.
Matthew Sanders, CEO, explained the reasons for embarking on this campaign:
"Suits Me® offers accounts to those who struggle to open a high street account, we pride ourselves on supporting and caring for the unbanked, everyone should have access to managing their money. With the cost of living on the rise, we want to help our account holders by running monthly prize draws"
The FCA has found that there are 7.8 million people finding it a heavy burden to keep up with their bills with the cost-of-living crisis, with 4.3 million having missed bills or loan payments in the last 6 months. Suits Me® offer the best customer service in over 10 languages and know extra cash in these challenging times is really appreciated by their customers.
The Prize draws and competitions will run monthly, with special themes in the run up to Christmas. Open a Suits Me® account today and be an actively use your account, to be entered into a monthly prize draw: https://bit.ly/3W3u9zJ
Notes to the Editor:
65% of account holders are male
Average age: 25-34.
Nationality: English, Romanian, Bulgarian, and Polish
Customer Values: Transparency, Honesty, Integrity, and Reliability
Link to Suits Me®: suitsmecard.com
Contact:
Briony Hood
Digital Acquisition Executive
bhood@suitsmecard.com
07703 139 138
About Suits Me®:  
Suits Me® offers e-money accounts to those who cannot open a UK account, all account holders receive a contactless Mastercard debit card with access to online money account and mobile app. Suits Me® was founded in 2015 to provide an account to customers who may have poor or no credit history, no proof of address, or struggle to open an account.       
Currently operating in Cheshire, UK, Suits Me® gives people an alternative solution to a high street account. Suits Me® does not perform credit checks and provides all its account holders with access to its exclusive cashback reward programme.   
For more information, go to suitsmecard.com 
or
Follow us @suitsmecard on Facebook, Twitter, Instagram, and LinkedIn.