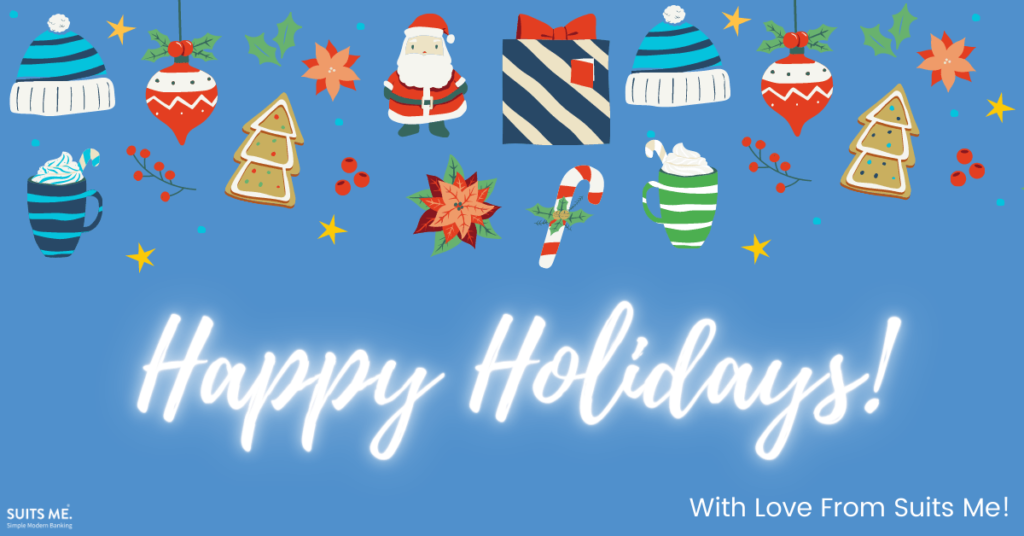 This year has been a tough one for so many people across the globe. The COVID19 pandemic has resulted in huge changes to how we live our everyday life. It's meant the plans we had in place throughout the year have been cancelled, it's meant we've been unable to see our family and friends. For many, 2020 will certainly go down as one of the worst in history.
Reflecting on 2020
However, let's not forget that the festive period generally allows time to reflect on the things we're grateful for and we're incredibly grateful for your support this year.
We've worked hard throughout 2020, even in the midst of the pandemic, to ensure we can still offer the best service and product that suits you and your needs, so we wanted to thank you for your patience and understanding as we weathered the COVID storm.
A Festive Message for our Account Holders
To add a little festive cheer this holiday season, we created twelve lighthearted (and very cheesy) Christmas countdown posts which yes, does include a poem – our marketing team certainly worked incredibly hard on that one…
So, in case you missed it, here's a little recap just for you: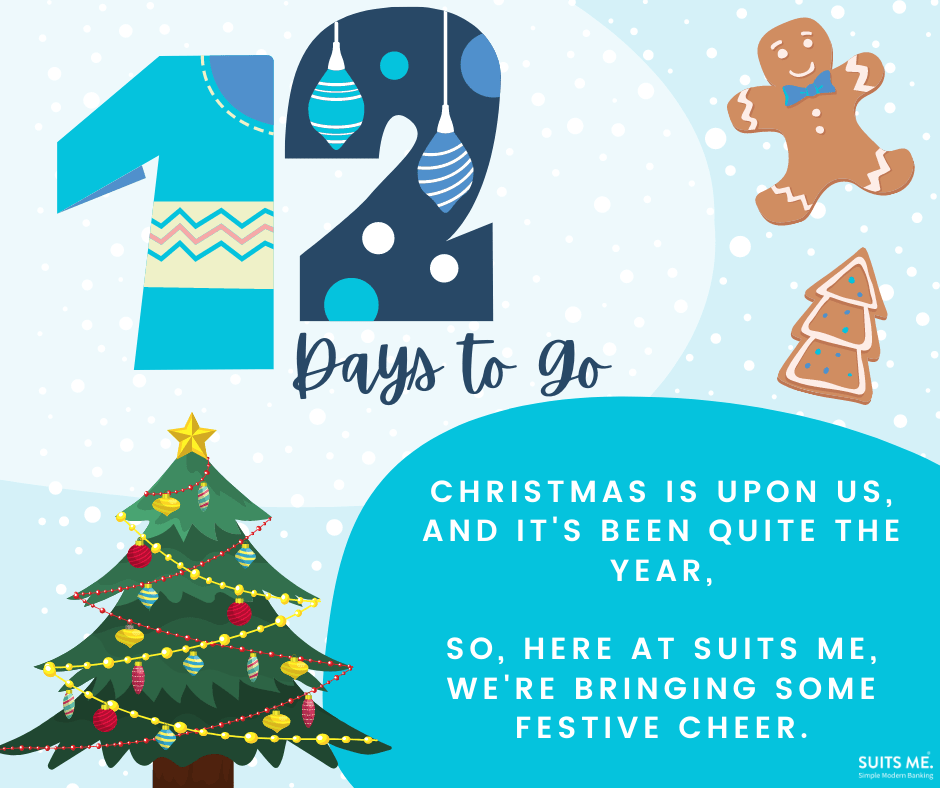 Christmas is upon us, and it's been quite the year,
So, here at Suits Me®, we're bringing some festive cheer,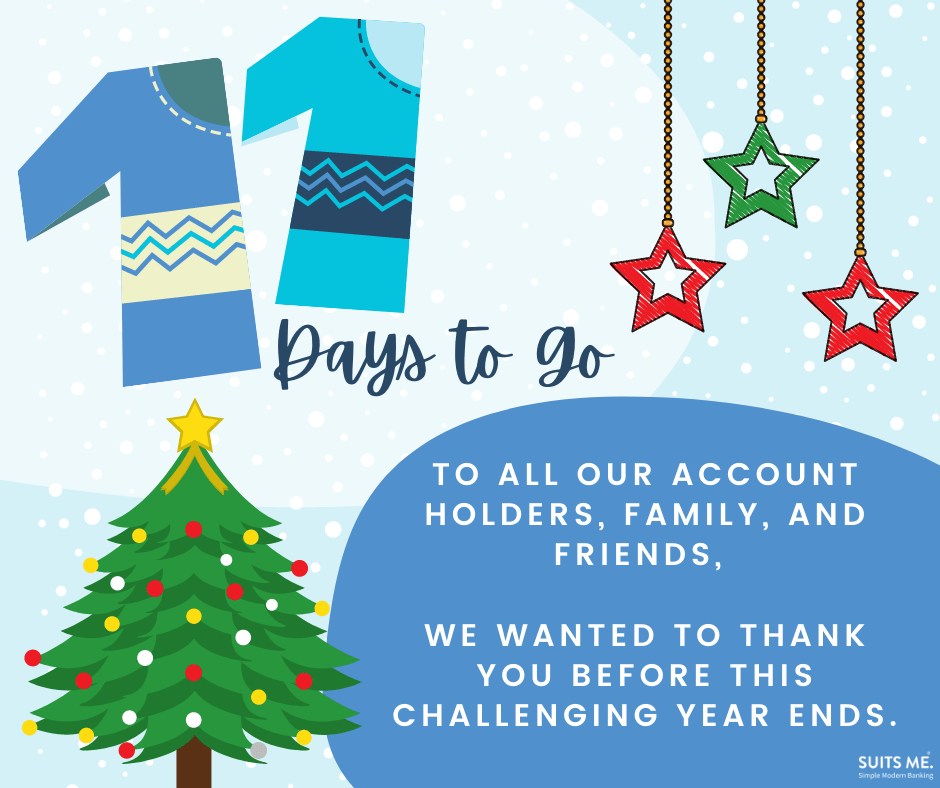 To all our account holders, family, and friends,
We wanted to thank you before this challenging year ends.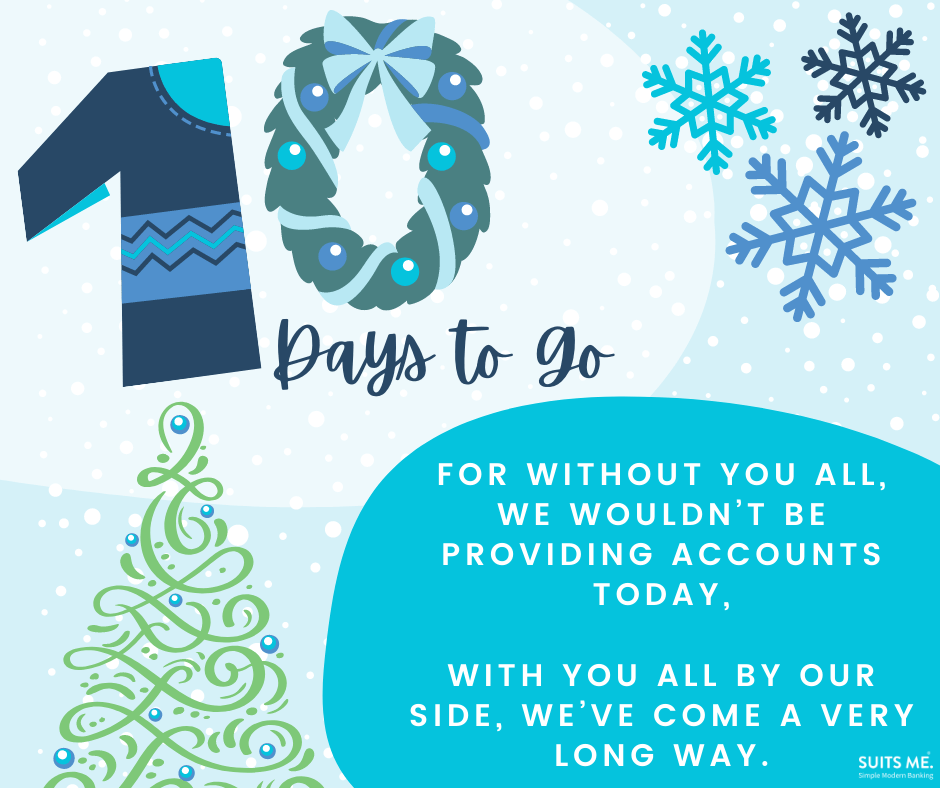 For without you all, we wouldn't be providing accounts today,
With you all by our side, we've come a very long way,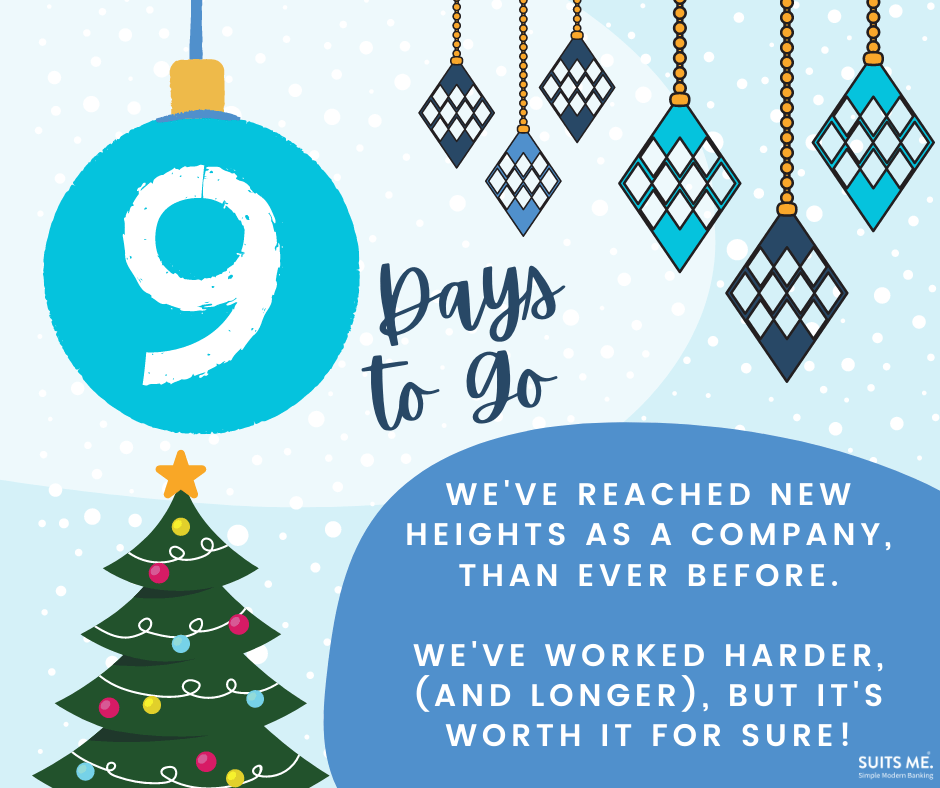 We've reached new heights as a company, than ever before.
We've worked harder (and longer) but it's worth it for sure!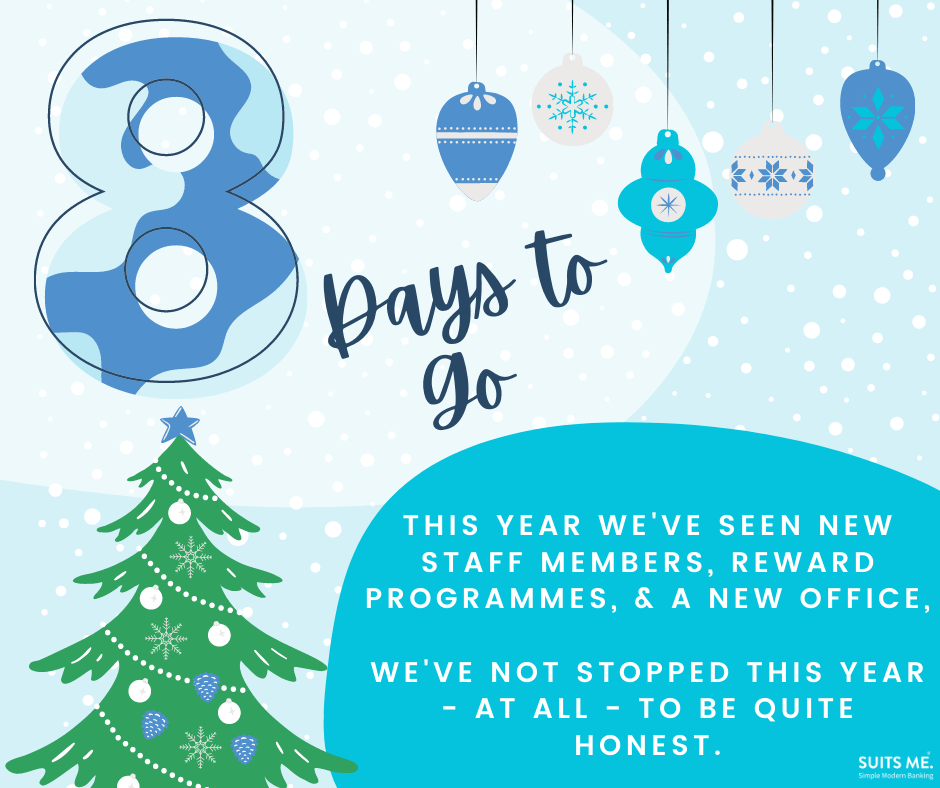 This year we've seen new staff members, reward programmes, and a new office,
We've not stopped this year – at all – to be quite honest,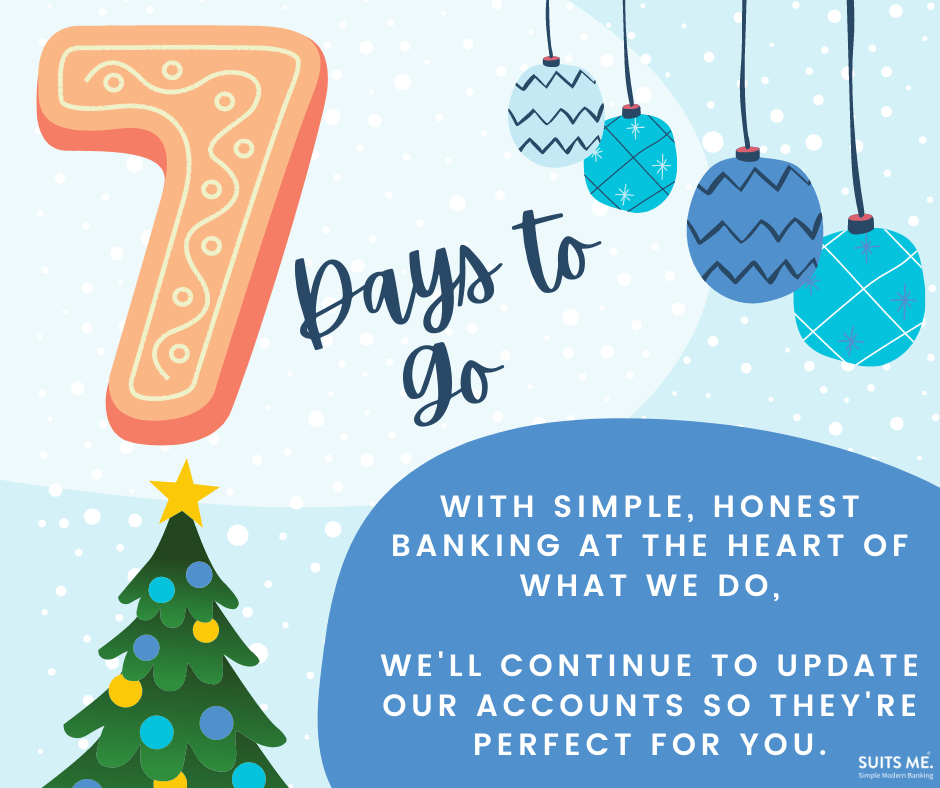 With simple, honest banking at the heart of what we do,
We'll continue to update our accounts so they're perfect for you.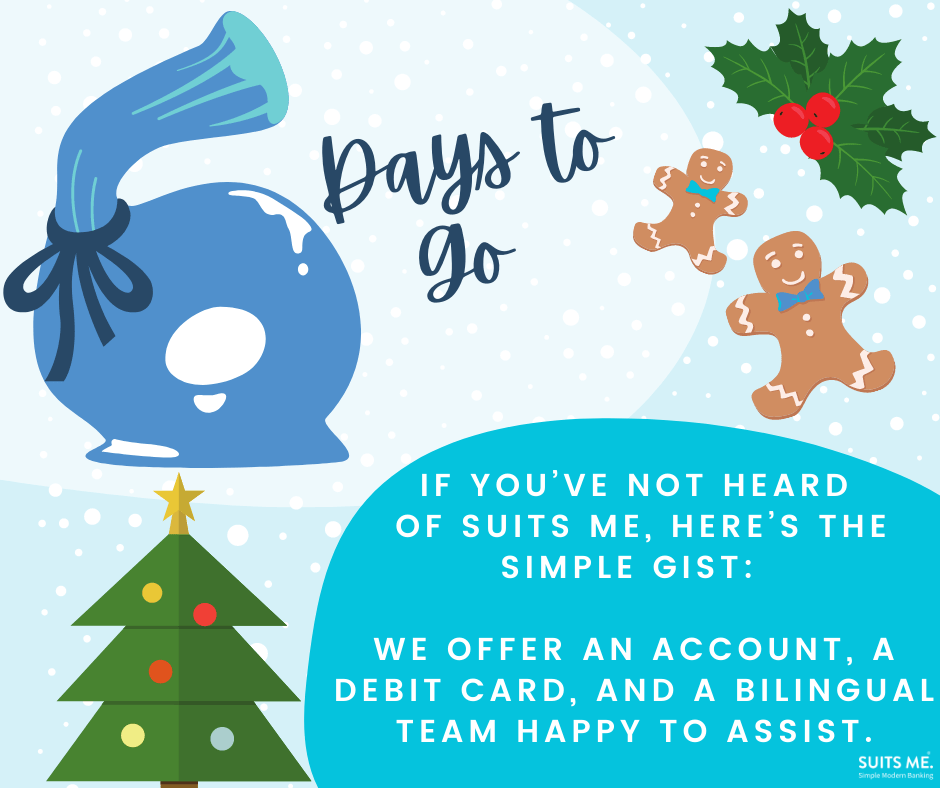 If you've not heard of Suits Me®, here's the simple gist:
We offer an account, a debit card, and a bilingual team happy to assist.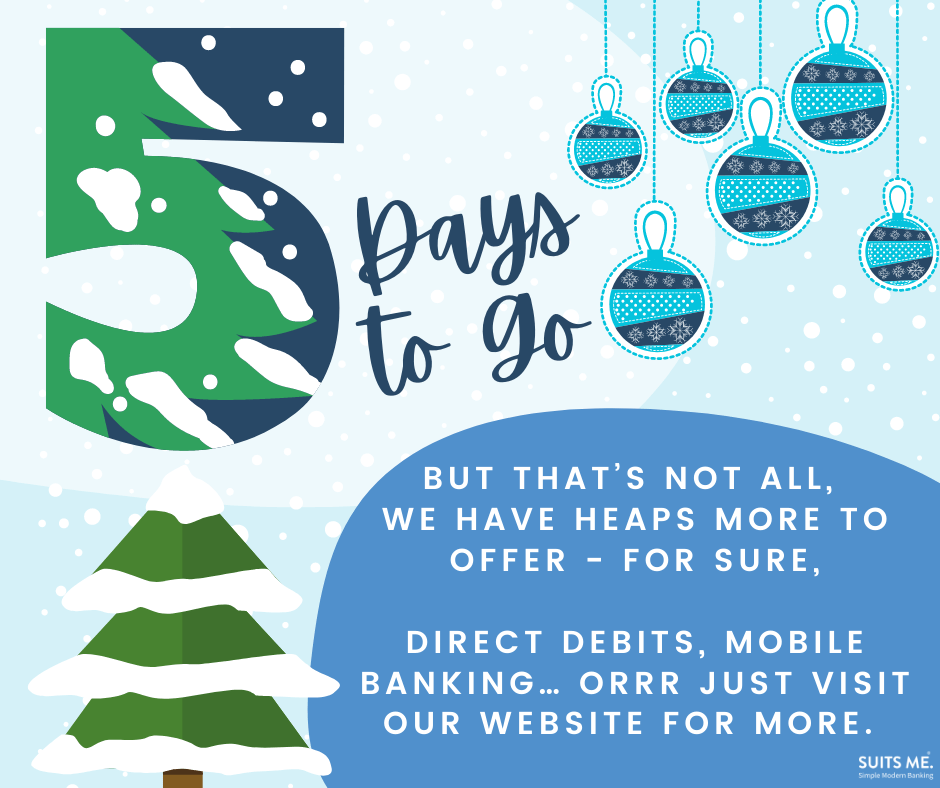 But that's not all, we have heaps more to offer – for sure,
Direct debits, mobile banking… orrr just visit our website for more.
We'll be open most of Christmas to help you with any financial needs,
So you can you bank safely, securely, and with no hidden fees.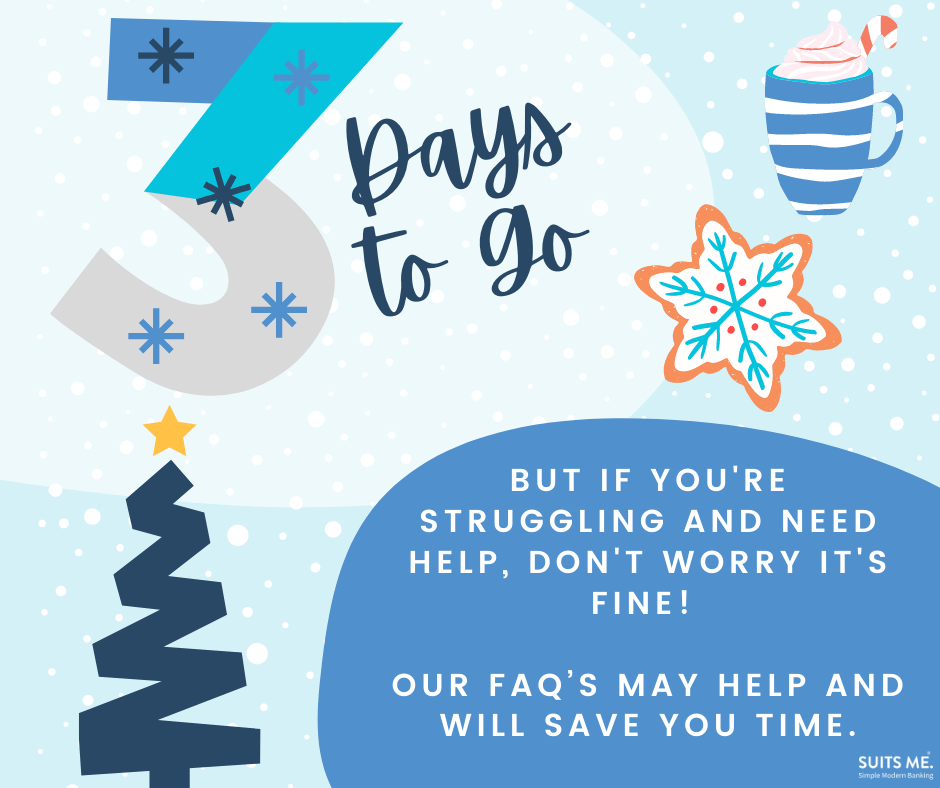 But if you're struggling and need help, don't worry it's fine!
Our FAQ's may help and will save you time.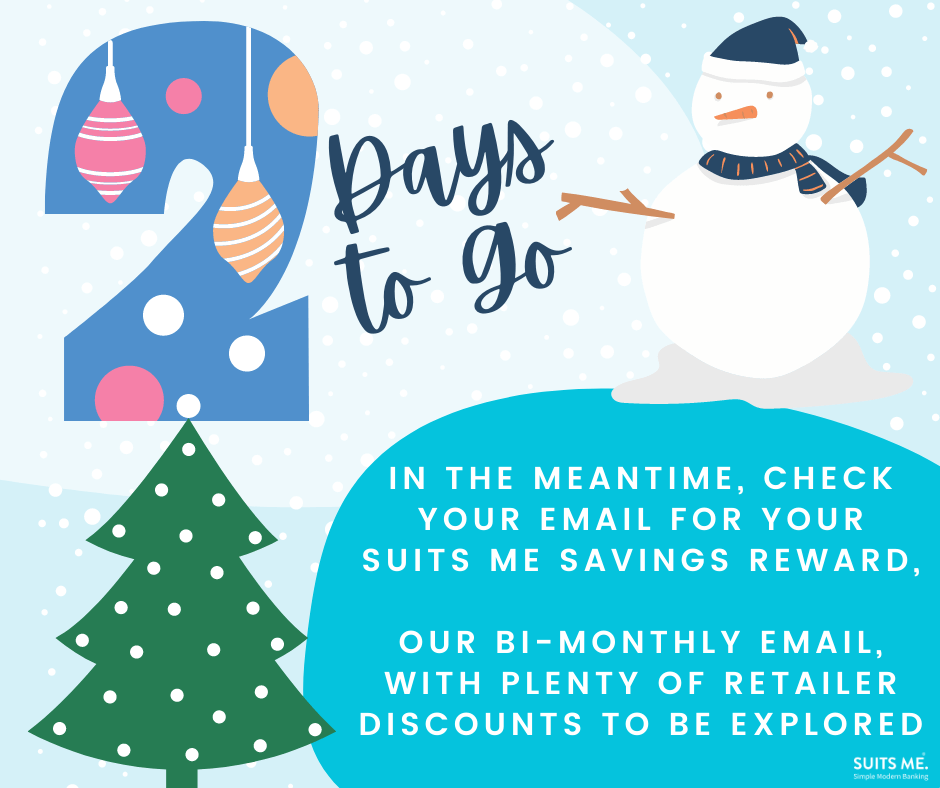 In the meantime, check your email for your Suits Me® Savings reward,
Our bi-monthly email, with plenty of retailer discounts to be explored.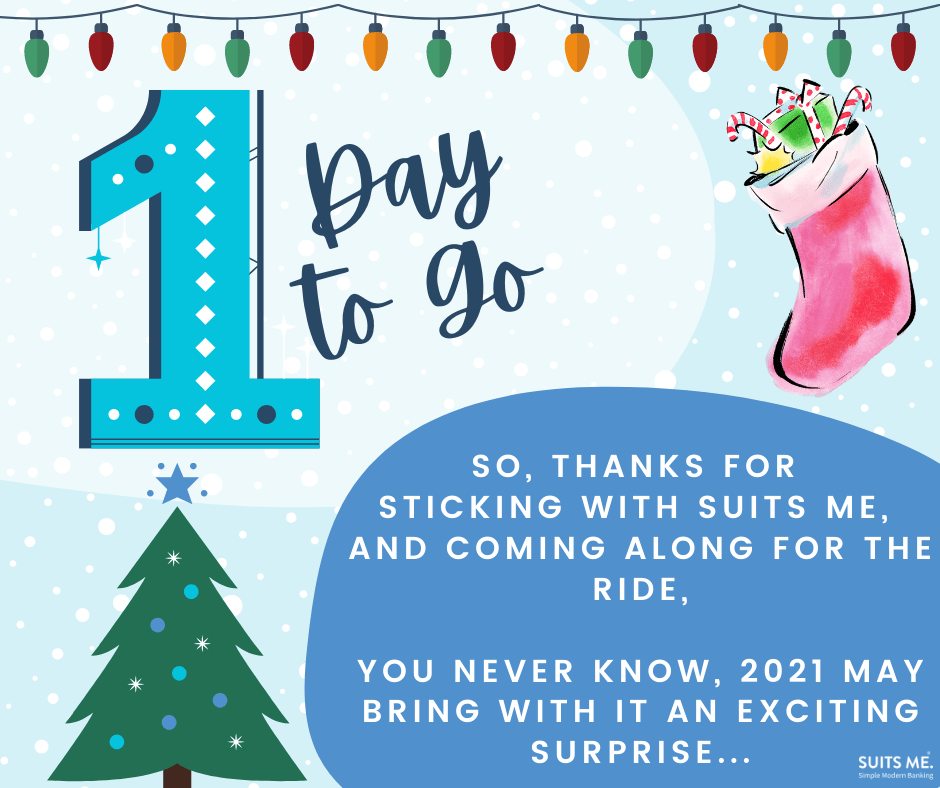 So, thanks for sticking with Suits Me®, and coming along for the ride,
You never know, 2021 may bring with it an exciting surprise…
🎄❄️🌟🎄❄️🌟
How you're choosing to celebrate this year we hope you're making the most out of all the little things life has to offer! Remember to stay safe, shop local and enjoy the festivities (socially distanced of course!) and let's hope that 2021 is a lot mask-free than this one.
Happy Holidays from the entire Suits Me® Team!
Related Posts