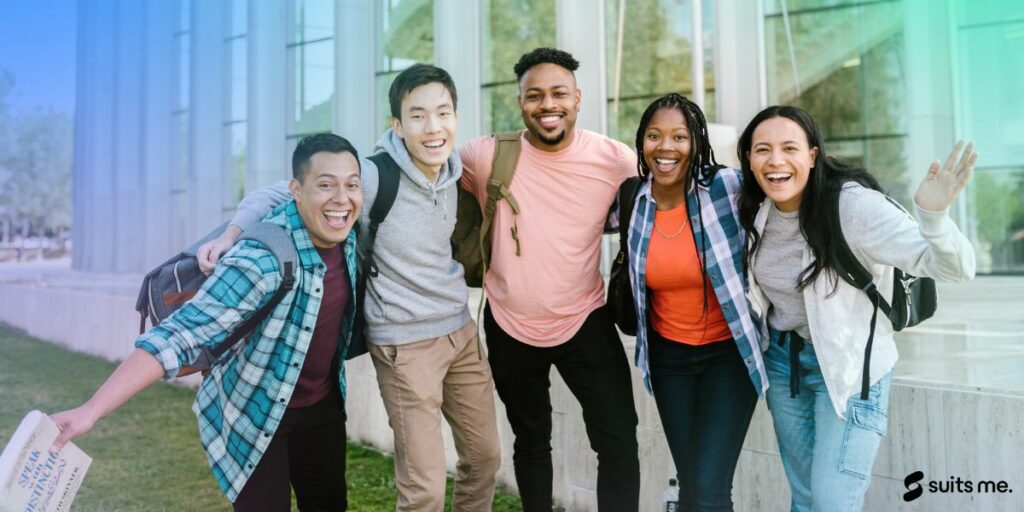 Freshers season is about to kick off in the United Kingdom, and all of the accompanying fun with it! Some of you might drink too much, all of you will make new friends- but none of you should have to worry about being able to easily access your finances. Suits Me® provides an easy, fully-online alternative to the hassle of Bricks and Mortar banking.
High Street Banks now require up to 3 months of proof of address- something that is simply not possible for some students, especially from abroad. Even Monzo and Revolut have stricter requirements since gaining their full banking license. Suits Me® is different. As long as you have a UK address, you can open an account in under 3 minutes with just your ID and a selfie.
Whether it's receiving your student loan funds, or making payments to friends for meals out, Suits Me® is the best alternative to a High Street Bank.
Our customer care team is best-in-class, and we have regularly won awards for our services. Ideal for students who may not have had their own account before, we have dedicated staff to answer any questions you might have about finance. Staying safe online is one of the key tenets of our messaging. Please stay safe when it comes to your finances, and remember- if something sounds too good to be true, it probably is. UCL has provided a good guide to protecting yourself.
We know that things might sometimes go awry- who hasn't lost their wallet after a particularly fun evening? 🙈But you can rest easy knowing that you can easily freeze your account in-app, or by calling one of our friendly customer care team members.
As you may have heard, there is an unprecedented cost of living crisis in the United Kingdom at present. We wish more than anything that we could simply hit a button and make inflation go away. In lieu of that, one inflation-busting tip we have is to start using our industry-leading cashback and discount offers! From Sainsbury's to Foot Locker, we have a range of options to make sure that you keep earning whilst spending during these difficult next months. Check out our full list of cashback partners here.
You can also make use of these other fantastic student offers.