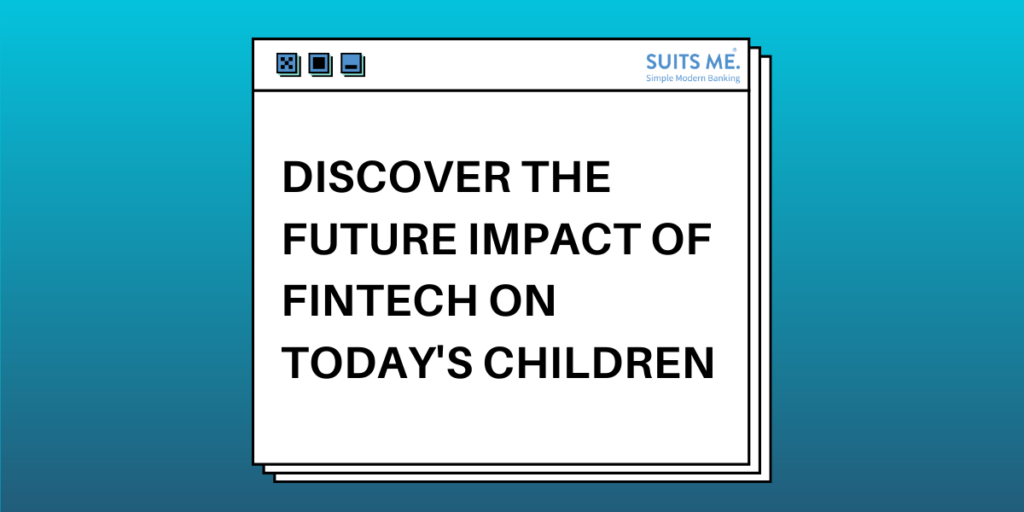 Technology is changing the way we live as each decade passes. How we communicate, how we make purchases, even how we meet potential partners has been transformed, and in many ways streamlined, in just a few short years.
These technological changes are even more apparent in the way we deal with our money. There has been a continuous rise in online banking and mobile banking which represents a greater move towards a cashless society, as evidenced by the fact that in 2020, only 23% of all payments in Britain were made using cash – either online or on the phone, or through electronic payments and cheques.
In fact, our children may become the first generation when they grow up not to experience the feeling of having a pocket or purse full of change.
How Technology is Influencing our Children
So how will the financial landscape look for today's tech-savvy youngsters when they start work? Plus, we discuss how the new technologies of today are shaping the future of our finances.
Instant Access to Banking, Shopping & Consumerism
The young generation of today are used to 'accelerated gratification'. This means if they want something, like a new game or clothing, they're able to satisfy this need almost immediately with a few clicks of a button – well unless they don't have the cash to hand then it's a case of speaking to parents first.
Young people are growing up being able to download music at the touch of a screen, read books instantly on e-readers and pay for their sweets with a prepaid debit card rather than saving their pocket money in a piggy bank.
The idea of carrying large amounts of cash or writing out a cheque is probably an alien concept to most as seen on the Ellen Show earlier this year.
Global & Connected Kids
The reality for children is not just confined to their home, school, and immediate friendship group. Nowadays, there are endless virtual horizons for kids and they will expect to have global and instant purchasing power too, helped by the savvy marketing by influencers and YouTubers.
Children are no longer just guided by parents and peers, with access to the internet, they can easily form new connections all over the world, from all walks of life.
It's easier for children to become aware of global issues which they previously may have only heard about on the school playground or from their parents. In some ways, all this access to technology has forced many children to grow up a lot faster.
Focus on Portfolio Careers – Rather than one Job for Life.
Rohit Talwar, from Fast Future, told the Headmasters' and Headmistresses' Conference annual conference in 2016, that if today's schoolchildren have a job all the way through their career, they'll be working potentially up to the age of 100. "They might well have 40 jobs in that period in 10 different careers, a portfolio career", he said.
On one hand, he added, we'll be living longer. On the other, we're not sure how people are going to earn the money to buy the goods and services that will largely be produced by smart software and robots.
From a young age, children will see more technology brought into the classroom – rather than just the one IT lesson per week, which should help to give them the skills they need to advance within the booming tech industry.
Keeping Track of Identity and Finances
Universal surveillance, facial and fingerprint recognition, and other tracking technologies have already become a common feature in technology.
Identification, and therefore access to financial services such as banking and savings accounts and online purchasing, will depend on much more advanced personal identity checks than the still commonly required utility bill and a signature.
Even today, anyone dealing solely in cash is at an extreme disadvantage financially, with cash-based consumers being forced to spend more on their monthly outgoings, also known as the poverty premium.
Consumers, young and old, are demanding financial inclusion and visible control over their money but some people are denied this because, although they are tech-savvy and smartphone confident, they don't meet the criteria for even a basic bank account.
Alternative Accounts with Suits Me®
Here at Suits Me®, we strongly believe in financial inclusion, which means we believe everyone – regardless of their background, personal circumstances or financial position – should be able to access a suitable solution to manage their finances.
Using Suits Me®, you will gain access to a contactless Mastercard® debit card, online account and our mobile app – so you can manage your money on the go, 24/7, from anywhere in the world. You can set up regular payments via standing orders and direct debits and withdraw cash from an ATM.
We also provide all account holders with our exclusive cashback reward programme, which means if you use your Suits Me® debit card with one of our retail partners, you'll automatically get a percentage of your money paid back into your account.
It takes less than 3 minutes to open your Suits Me® account and we don't ask for proof of address or run a credit check.
Related Posts