Embracing new technology has long been thought of as the preserve of the young and if you are over 30 and have never heard of TikTok, then you've probably just proved that point.
When it comes to online banking and digital payments, younger generations have indeed helped drive the upsurge in their use.
The Office for National Statistics (ONS) reported in 2018 that 93% of 25-34-year-olds used internet banking as opposed to 47% of 65-74-olds. However, as older people become more tech-savvy, it is predicted that more and more will embrace online banking.
The number of 65-74-year-olds using smartphones, for example, has risen from just under 10% to almost 40% in the years between 2010 to 2016.
With technology and marketing specialists CACI predicting that the next few years will see more people use mobile banking apps than computers to access their online current accounts, more and more older people are likely to form part of the predicted 35 million who will bank through a mobile app by 2023.
Contactless Payments
When UK Finance reported that digital payment had overtaken cash for the first time in 2018 as the preferred method of payment among UK consumers it came as little surprise.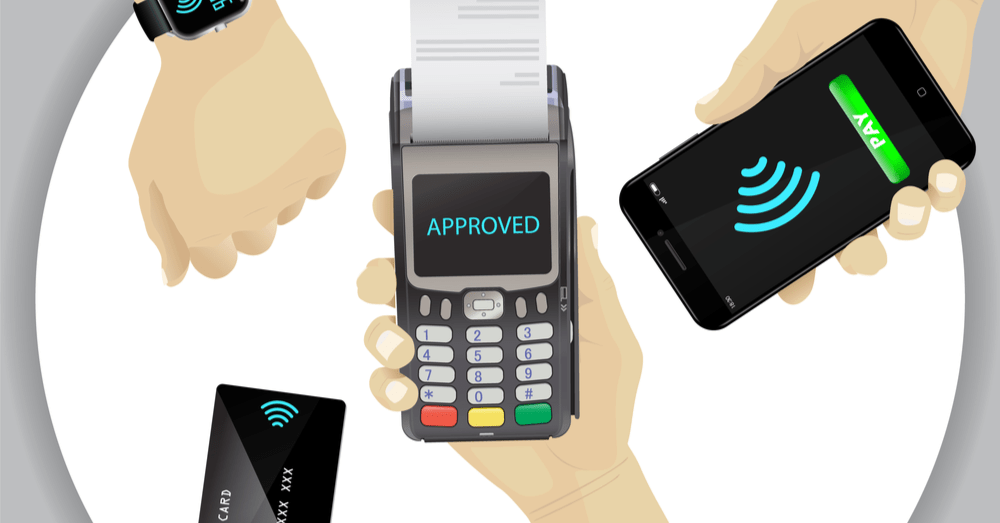 It was less surprising to find out that the biggest age group for debit cards and contactless payments was 25-34-year-olds, with two-thirds of them using them as regular payment methods.
However, what was noteworthy was the finding that 61% of over 65s had carried out a contactless payment in 2018, indicating that the older generation isn't all that slow at adapting to new technology.
Mervyn Kohler of Age UK told the Daily Telegraph that he could see why contactless payments may hold an appeal for older people.
"With a contactless card you don't need to worry about remembering a PIN, you don't need to get your specs out to be able to see a keypad and manipulate your way around the keypad to enter your PIN when your fingers are nasty and arthritic, so I can see the plus side for people who are confident about using them."
UK Finance also reported last year that one in 10 UK has now gone cash-free. That would suggest that a decent amount of older people are turning their backs on cash, however, there will remain a sizeable amount who will remain sceptical of online banking and contactless payments.
What are the Main Concerns for Older People?
Regarding contactless payment, many older people feel that it can affect their ability to budget effectively as they can often carry out numerous small, and forgettable, transactions which soon mount up.
With online banking, security fears and a lack of tech-savvy remain the main obstacles, although many organisations such as Age UK are offering guidance in this regard to bring more older people into the digital age. Smartphones will play a big part too in helping advance older people's uptake of online banking.
Useful Articles