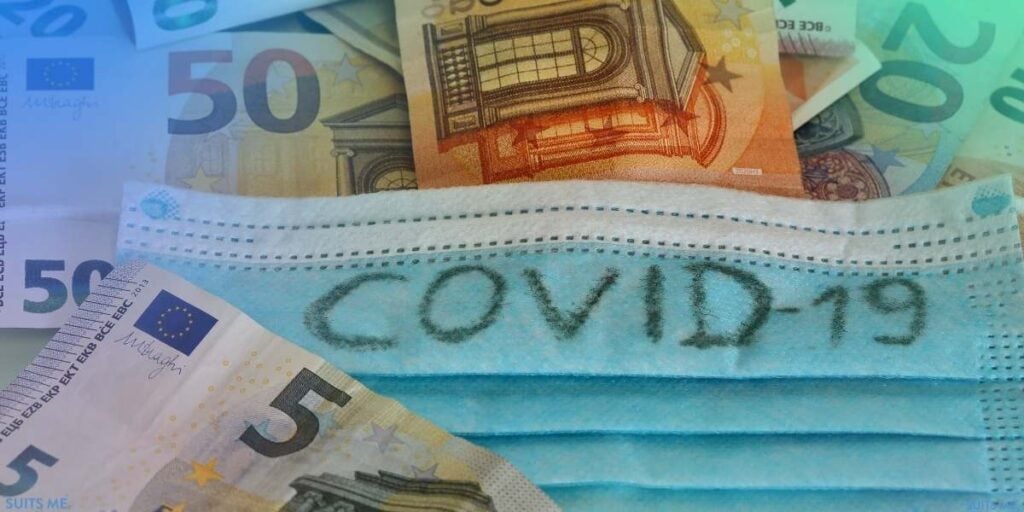 Many of us were coping well financially before the pandemic, and some even managed to put together a decent amount of savings. However, with the pandemic came lockdowns, and many people found themselves out of work, furloughed or had to spend their days working from home, on reduced pay, with the entire family at home, 24/7.
Even those that managed to maintain an income found it challenging to keep on top of their savings accounts. More money seemed to be spent on groceries and entertainment services to cope with the lockdown life. These extra expenses may not seem like much, but they tend to add up very quickly.
Dealing With Finances Post Lockdown
Now the lockdown is coming to an end with restrictions being lifted, it's brought many people back to square one, and those who threw their budget out the window now need to get back on track.
Previously, some didn't budget their finances but now see the wisdom of being more scrupulous with spending after seeing how the various lockdowns can affect finances. While online banking has made it easier to manage our money, we've put together a few tips to get your finances back on track, help you recover from the lockdowns, and create a buffer in case we're ever faced with another lockdown in the future.
1. Prioritise Your Spending
After being stuck at home for months on end due to restaurants, cafes, gyms, and theatres being closed, it's tempting to rush out and visit all of your favourite places now that they're reopening their doors again. Ease into this post-lockdown phase with caution.
Log in to your online banking account and take a look at your spending pattern pre-lockdown and during the lockdown. Once you've done this, sit down with make a list of your bills. The regular ones like electricity and telecommunications bills are a must, but others such as car registration that you only pay annually.
Look at what money is coming in and prioritise your expenses to ensure everything gets paid on time. Don't forget you also need to eat, and it is okay to set aside some of your income to start enjoying your time in your favourite cafes and restaurants again but opting for cheaper products at the supermarket will quickly help to cut down on your spending.
2. Keep Track of Your Payment Due Dates
If you've taken advantage of any type of lending such as a mortgage, personal loan, or credit card, the due dates for each repayment should be firmly embedded in your mind.
Failure to pay any loan repayments will not only result in late payment fees, but you may also find those frequent late payments will affect your credit score. The same applies to your utilities and other bills. Many of these providers charge a late fee, which will cost you more, especially if you regularly pay your bills late.
💡 If you're struggling with paying your debts and bills, check out this guide which explains how to escape the cycle of debt.
3. Build Up Your Emergency Funds
A general rule of thumb for creating an account with emergency funds is to have enough money to stay afloat for a given period of time. Six months is excellent, but it can take a considerable amount of time for many people to accumulate this amount of savings.
If six months is not within your reach, start with a three-month buffer. The amount should be able to cover all your monthly expenses, including food. Once you reach this target, you can start saving to create a substantial emergency fund to see you through six months to a year.
💡 If you'd like to learn more, check out our support guide on how to create an emergency fund.
Related Posts