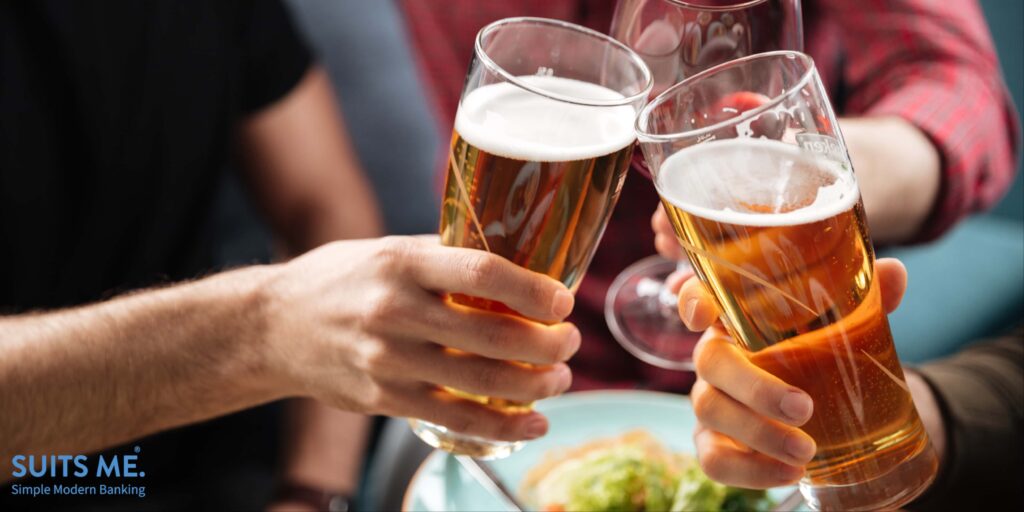 With the world emerging from lockdown, we're able to experience a little bit of normality for the first time in the last few months.
The impact of the lockdown and threat of the coronavirus returning in full force has not helped towards our mental health, so it's normal that we want to enjoy the final bank holiday of the summer, even if that means spending a little money on the things we enjoy resulting in us going over budget.
So, after a big bank holiday weekend how can you reign in your spending, so you don't run out of money before payday?
Work Out Your Priorities
Your priorities should come first before any other spending. When it comes to money, your priorities include things like:
Rent
Mortgage
Utilities (gas, electric, water, phone, broadband)
Debt repayments
Food
Transport (car, petrol, public transport)
Childcare
If you don't have enough money to pay all your bills, then you will need to prioritise which ones you should pay first. Paying your rent or mortgage should be the first priority, so you can continue to have somewhere to sleep.
Once you've decided on your bills are a necessity then you should focus on any debt repayments as these can impact your credit record. Late or missed payments could stop you from borrowing money or finding a new place to live in the future.
So, if you do overspend this bank holiday, remember that by prioritising your bills and expenses based on importance reduces your financial stress whilst keeping your credit record and the roof over your head intact.
Food is Delicious but Expensive – Planning is Key!
Your food budget is a great example of a priority but can also be flexible and adjusted depending on your outgoings – let's face it, you probably can go without the fancy brands or takeaways for a few weeks! 😏
Cooking food is the most efficient options, but it's easy to go overboard at the supermarket with all the choice and special offers one of the best ways to combat this is by creating a meal plan for the week and making a list of all the ingredients you will need.
Whilst creating your shopping list, here are a few tips to help make your shop cheaper:
Buy frozen meat, fish, and veggies – it's usually cheaper and will last longer!
If you're a meat-eater, you can bulk out smaller amounts of meat with less expensive proteins such as chickpeas, lentils, and nuts.
Compare pre-packed veggies and fruits with loose – The price per weight is the key here (£/kg), this will tell you which is the cheapest option.
Swap luxuries – of course, some supermarket basics can't beat the original, but often they can – why not give them a go and save yourself a few pounds.
Visit your supermarket at peak discount time – This completely depends on where you live and which store you shop at, but shops tend to reduce a lot of their items around 7pm so you could grab yourself a few bargains if you shop in the evening.
Do you have a child? Instead of using pre-prepared toddler food, get your little one eating the same as you by blending or chopping child-sized portions for a later date.
If you're the type to throw a few extra things into the trolley whilst walking around, maybe limit yourself to one or two extras as a compromise but pay with cash or a secondary debit card with a small balance just for groceries so you won't be tempted to buy more than you need.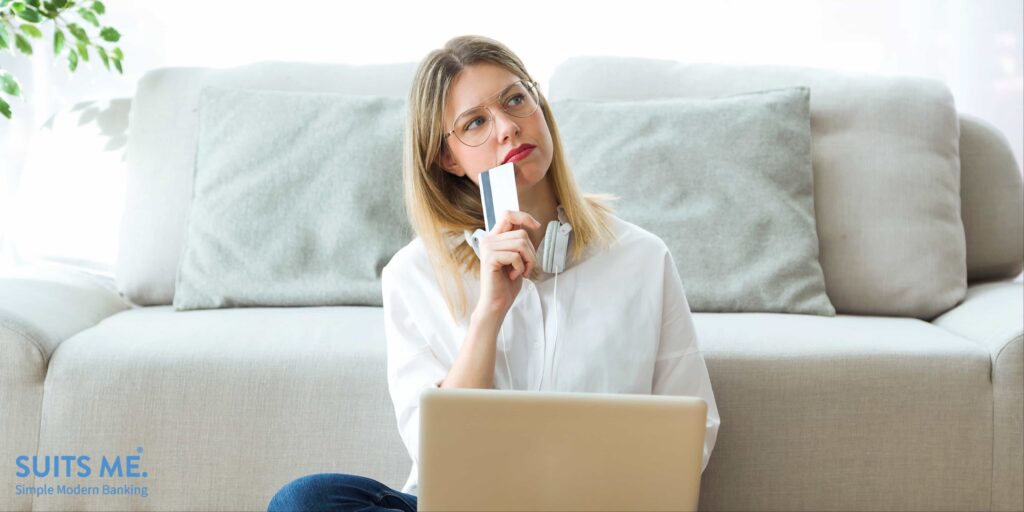 Ask Yourself Three Questions
It's easy to find things that we want to buy – whether we actually need it is a different story. If you want to make a purchase, that's not a necessity it's always worth asking yourself three questions before jumping in bank card first and running out of money that you may need at a later date.
Do I Need It?
Here you need to establish why you want to make that purchase! Is it a necessity or help to improve your quality of life? What plans do you have for the item?
If you're thinking about a new jacket for example, is it a practical purchase or are you likely to wear it once and let it gather dust in your wardrobe? – something I'm sure we're all guilty of? (We won't tell if you won't! 🤫)
Can I Afford It?
Do you really have the money for it? For example, you might have the money now for it but how will it impact your finances at a later date. You need to ensure the purchase won't leave you in debt or struggling to pay other commitments.
Is it any Cheaper Elsewhere?
If you've decided that you can afford and need the item, then your next question should be whether you can find it elsewhere for cheaper – this applies if you're shopping online or instore. Make sure you shop around as you could save yourself some extra cash!
Shopping second hand on websites like Facebook Marketplace, Freecycle, or Gumtree could save you lots of money, it just involves shopping around a bit more.
Avoid Temptation at all Costs
If you're worried about spending money that you shouldn't, it's best to stay away from the shops until you can afford it. Although it's harder to refrain from using shopping apps with the ability to pay for something with a click of a button, this should be a priority to avoid unnecessary purchases.
Additionally, you should take your time to consider if you really want or need to purchase something. You might find that you don't need it after all!
Related Posts