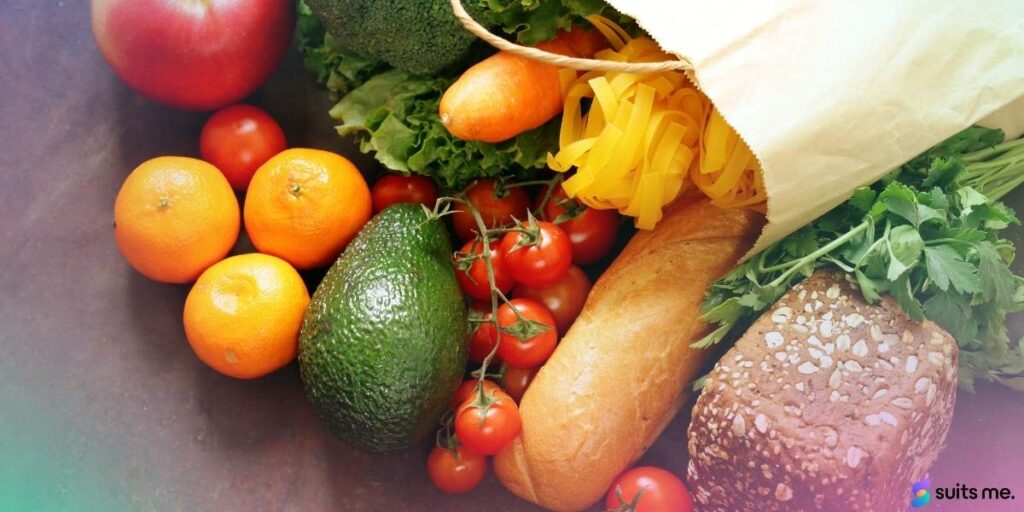 Feeding a family can be expensive, and as the kids grow alongside inflation, the grocery bill also grows. If the increasing cost of putting enough food on the table is causing you concern, there are ways you can reduce spending on your weekly grocery shop.
You don't need to cut any items from your shopping list; you just have to make a few changes to your shopping habits to ensure you and your family gets all the food they need.
Never Do the Grocery Shopping on an Empty Stomach
If you've ever gone to buy groceries while hungry, you know that suddenly you have cravings for anything and everything, and much of this ends up in your trolley (…you know how it goes!)
Once you finally eat, the trouble is that some of the things you bought will lose their appeal and may end up being pushed to the back of the pantry and eventually thrown out. Or worse, you'll go on an eating binge, so the food won't go to waste, and that won't help your bottom line or your waistline.
In fact, according to an article published in New Scientist, when we are hungry, our stomach releases a hormone called ghrelin. This acts on an area of the brain called the ventromedial prefrontal cortex, which is involved in reward and motivation, making people want to seek out and consume calories.
Always have something to eat before you go to a grocery shop. A sandwich or a bowl of cereal may be just enough food to prevent you from loading your trolley with groceries you don't need.
Plan Ahead Before You Go Shopping
One way to drastically decrease your grocery bill is to plan ahead. This means putting together a menu for the entire week for all meals that will be eaten in the family home. Before you put together the menu, check your fridge, freezer, and pantry to see what you can use, catalogues, and coupons to see where the best deals are.
Write down what you plan on cooking each day and the ingredients you need. It's fine to add a few treats to the list, but if you limit the treats and stick to the menu, you can save a substantial amount of money over the course of a year.
Check Out Cashback Programs to Save More
Many financial institutions (including, us here at Suits Me®) are partnering with retailers to help shoppers save money. With many online and physical stores, you can now take advantage of cashback programs.
When you make a purchase using your credit or debit card with a participating shop, the bank automatically calculates your cashback amount and deposits this into your account. While the amount may be small, it can add up over the course of a year to substantial savings. What you'll really love is that some of these programs also allow you to shop for larger items for huge discounts. 
💡 You can find out more about how you can save money with Suits Me® through our exclusive cashback reward programme! In fact, we've partnered with Sainsbury's and Asda to give you 4% cashback every time you make a purchase using your Suits Me® card.
You can also avail yourself of the many cashback apps available through some retailers. You log into the app of your choice, and it will direct you to the retailers offering cashback or rebates you can use the next time you shop.
Quick Tips to Reduce Your Spending on Your Weekly Grocery Shop
Don't be a store-brand snob. These items are often the same as the expensive brands with different packaging.
Check the price of a unit before buying in bulk.
Make a list and stick to it.
Follow the sales trends throughout the year.
Have a look at what's in the bargain or clearance bins.
These are just a few ways you can reduce spending on your weekly grocery shop so you can keep your family fed without breaking the bank. Take the time to plan your weekly trip and track your spending to see what is working for you and where you may need to make a few changes.
Related Posts