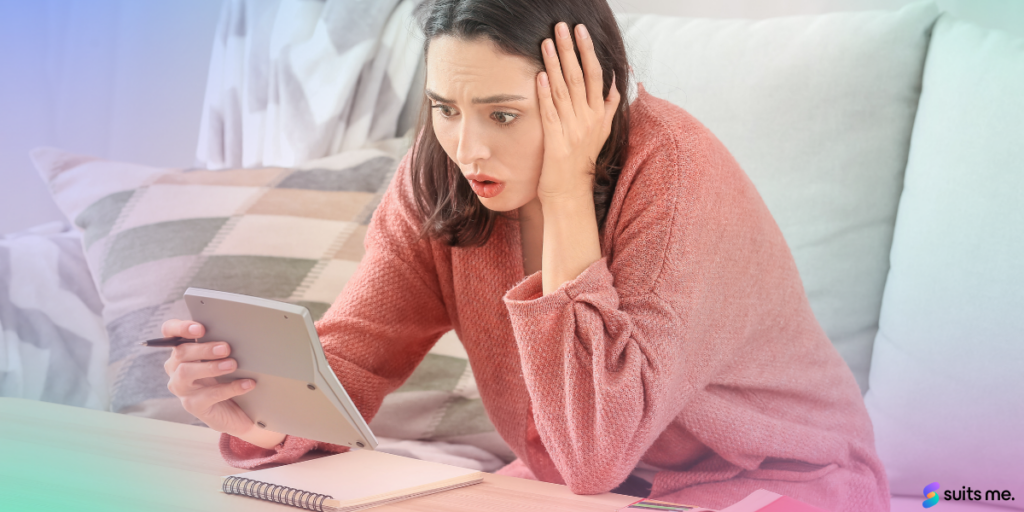 Are you experiencing what's becoming known as 'reopening anxiety?' With restrictions gradually lifting and normality drawing closer, many people will be stressing about spending as they rediscover shopping, restaurants and travel.
Some of us saved more than usual over the past year, while many others have lost out on income. But whichever category you fall into, it's likely your financial situation will change again in the coming months.
So, what strategies can help you create or maintain good money habits? Read our six practical tips on how to worry less about money after lockdown.
Tweak Your Budget
Your budget is bound to have looked different over the past year with so many spending opportunities heavily reduced. And if you have been lucky enough to save extra money, it might feel difficult to loosen your grip and restart spending on the things you enjoy. But tweaking your budget to allow for the readjustment should make having more fun guilt-free.
That could mean allocating money for drinks at the pub, gym membership, train tickets to visit loved ones – or even a professional haircut!
Prioritise the Essentials
At the same time, you'll want to keep prioritising essential expenses over things like new clothes – particularly if your income has dropped. Take some time to note down all your recurring payment dates and set up Direct Debits through your Suits Me® account to take care of bills on time automatically.
With costs like rent, mortgage payments, council tax and your mobile phone accounted for, you'll have greater confidence in using the money that's left over. You may also find in the process there are some regular expenses you can do without – like an unused gym membership, for example.
Track Your Transactions
It might feel easy to get carried away with spending if you're back out and about and the sun is shining. Modern technology like contactless payments sometimes even makes it feel like you're not using real money! But whatever you're doing and however you're paying, tracking your spending on the go will help you keep it under control.
The quickest way to do this is through your Suits Me® mobile banking app. You can see your account balance, recent transactions and financial statements instantly, no matter where you are. And by connecting your account to our prepaid debit card, you'll never be able to spend more than the money you add.
Top tip: Tracking your transactions with real-time notifications is a smart way to keep an eye out for any suspicious activity too.
Speak to Your Friends and Family
You're unlikely to be the only person in your group who wants to know how to worry less about money. Some of your friends and family members may share your concerns about life after lockdown, so it's worth having open and honest conversations about how you're feeling.
You could ask for their help with sticking to a budget or simply propose more budget-friendly gatherings, like walks and dinner parties. Knowing others feel the same – or at least that they'd rather help than force you to overspend – will make managing your money so much easier.
Practice Mindful Spending
The pandemic has taught lots of people the importance of mindfulness and mental wellbeing. You may have discovered which parts of normal life you truly value, as well as those you don't. Applying this consideration to your spending can help you make better decisions and enjoy the small things too.
When it comes to bigger purchases, that could mean having the presence of mind to ask questions like:
Do I want this item?
Do I need it?
Can I afford it?
You might decide to wait a day or so after seeing something to weigh up its value instead of buying it on the spot.
With more everyday purchases, being mindful could mean taking a moment to stop and appreciate that takeout coffee – or even enjoy the view from the window of a train seat.
Go Easy on Yourself
The past year or so has been tough for everyone and in lots of different ways. While saving money is important, everyone deserves the opportunity to enjoy things like socialising and taking holidays. So, if you do spend a little more than you did six months ago, try to go easy on yourself as you take time to readjust.
It might be comforting to remind yourself that everyone is experiencing similar changes to you and you're not in this alone. At the same time, everyone's financial situation is different – so you don't have to feel guilty about spending more or less than those around you. Money worries are a common part of regular life that can feel more intense whenever we go through major lifestyle changes. Try to remember the tips above – including the smart ways to make the most of your Suits Me® account – to worry a little less about money after lockdown.
Related Posts