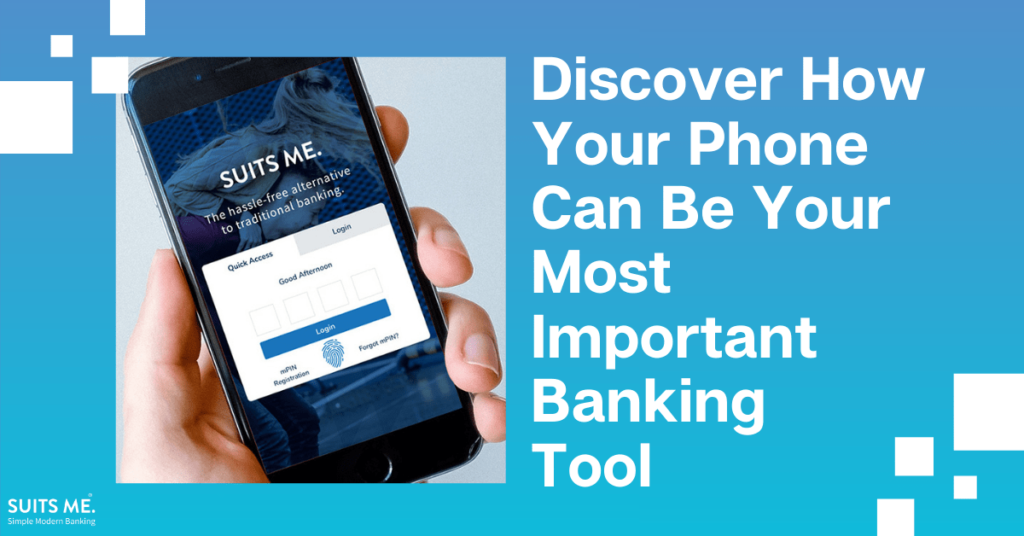 Mobile phones have certainly come a long way in the last few decades. In their early form, they required the user to carry around a separate case to store the battery while they walked around holding a brick-shaped device to the side of their head.
Even when their use becomes more widespread, there wasn't much you could do beyond phone, text and lose entire afternoons playing Snake. However, with rapid advances in technology, our mobile phones have wangled their way into pretty much every aspect of our lives. It's very hard to imagine going about our daily day without a smartphone wedged in the palm of our hands.
With the development of online over a similar period it's no surprise, therefore, that using your phone as your main banking tool has become an integral part of everyday life.
If you remain to be convinced, however, of how your phone can your most important tool, here are a few reasons:
Dedicated Mobile Banking Apps
Think of the early days of online banking when you could log on to your online current account, view your balance and maybe pay a few bills. To do so, you had to boot up your computer, go to the bank's website and log in.
With mobile banking on your phone, all you need to do is open up your bank's dedicated app and you have a range of options literally at your fingertips. You can transfer money between accounts, pay bills, transfer money to individuals and even apply for banking products such as loans and credit cards and get a decision in minutes.
Digital Payment Wallets
Mobile phones have become mini portable computers and depending on which type you have, they'll have their operating system. These fall into two broad categories – Apple and Android and each provides users with digital wallets. These include facilities such as Apple Pay, Google Pay and Samsung Pay.
You can load lots of things onto a digital wallet – credit and debit cards, store cards, loyalty cards and tickets for cinema, concerts and travel. This cuts down on the amount of plastic and paper you have to carry around in your bag or wallet.
Stronger Security Measures on Your Mobile
While mobile phones beat other forms of online banking hands down for convenience, you may think this means they've sacrificed security. The exact opposite is true. Using your phone as your primary banking tool is a lot safer than you think.
Most smartphones now require a biometric ID to unlock them. This could be fingerprint or face recognition. You can also set security features for each app. This means you will be required to use fingerprint or face recognition to get into your mobile banking app or digital wallet.
Carrying out a transaction on mobile banking is also safer through the use of OTPs – one-time passcodes. This is a four- or six-digit code that your bank will text to you when you are carrying out a transaction to verify your identity. OTPs usually only last for a few minutes and add an extra layer of security to your mobile banking.
Related Posts