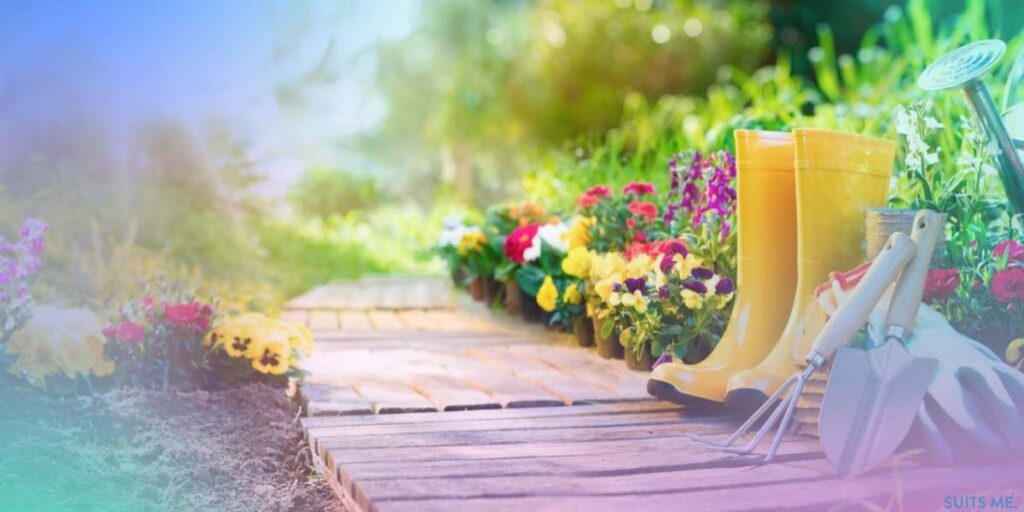 Whether you've got a huge backyard, a tiny patio, or even a small balcony, there are plenty of great budget-friendly options to make your outdoor area perfect for you.
Garden landscaping can easily cost in excess of a few thousand pound, so whilst most of us may not have that kind of money to throw at a brand-new garden, it doesn't mean you can't improve your outdoor space on a budget.
We've put together some budget-friendly ideas on how to spruce up your outdoor space – now that summer is finally upon us!
Think About Your Garden Furniture
Some outdoor furniture can cost a fair amount of money, and in the UK, you aren't even able to make use of it all year round, thanks to the typical rainy British weather.
If you're looking to purchase an actual outdoor furniture set – rather than attempting to make your own out of old pallets and wooden crates – you can keep the costs down by checking out some second-hand options in charity shops or online using apps like Preloved of Facebook Marketplace.
If you're comfortable sitting on the floor, you can also purchase floor pillows to get comfortable on and add another dimension to your outdoor space – plus, these are usually cheaper than forking out for an outdoor couch and table.
Plants, Flowers, and More Plants
Plants are an essential part of any outdoor space but everything you need to give a plant a home can be quite costly. Garden planters can easily be in excess of £20 each, so you can cut the costs by buying cheap plastic planters and decorating them to suit the vibe you want your outdoor space to give off.
Equally, you can craft some beautiful wooden planters using old pallets, this guide by Lovely Greens, explains how you can go about this and save yourself from spending more than you need to. Additionally, you can find some brilliant deals on bedding plants from your local supermarket. Aldi, for example, has a range of plants for under £2.
Clean Your Way to a New Garden
One of the easiest ways to freshen up your outdoor space is to clean it up! A round of jet washing on an outdoor patio can make it look new again. The same goes for cutting back any grass, removing old leaves from any gravel areas and de-weeding your entire garden.
Tidying up any messy areas of your garden will not only make it look better but will help to make your garden appear bigger too. If you don't have a lawnmower or any required gardening equipment to hand and can't borrow one from your friends or family, you can find trade places such as P.E.T Hire offer rentals on gardening tools for a fraction of the price it would be to purchase.
Get Creative with Your Paint
If you've got a balcony, giving the railings a wipe down can help, and depending on your landlord, painting them a new colour may not only help to improve your outdoor space but indoor too. The same applies to garden fences. Picking a colour that brightens up your garden can have a real impact.
💡 You can also save money on paint from B&Q if you're a Suits Me® account holder, as we offer 4% cashback by simply using your Suits Me® debit card to make a purchase.
Sample pots of paint are a handy way to freshen up your plant pots or smaller areas of the garden, without having to fork out for a whole tub of paint – but just be sure you're using weather-resistant paint if you're planning on keeping the plant pots outdoors.
Related Posts