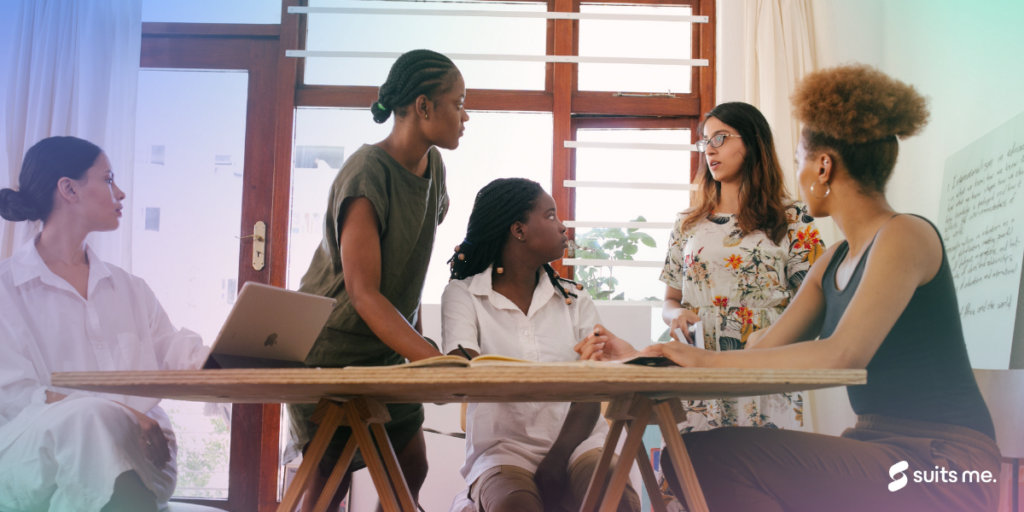 It's International Women's Day 2021! 🌎👩
A day to celebrate all the amazing and inspirational women in your life – whether they're close to home or in the public eye.
Here at Suits Me®, we're delving into the world of financial technology (FinTech) and highlighting why there is such an issue when it comes to gender diversity and equality. We also share our thoughts on what the future could look like for women across the FinTech industry.
Why Are Women in FinTech at a Disadvantage?
There are over 1,600 FinTech firms in the UK and according to The UK FinTech census, only a meagre 17% of these FinTech companies are led by female founders. Additionally, less than a third (30%) of the workforce within the sector are female.
Some say that gender inequality dates all the way back to the classroom, with young women being less encouraged to pursue qualifications in STEM (Science, Technology, Engineering, and Maths) subjects – skills which are traditionally sought after in the FinTech industry.
However, many argue that a wider societal influence is to blame, especially as the financial sector has been a late bloomer when it comes to modernising their approach to banking and finance.
It's estimated that by 2030, that 31% of women will be holding leadership positions within the FinTech sector, which is a marked improvement on the 2019 figure of just 21.9% of women being in a leadership role within a FinTech company – however, we're still a significant way off from achieving an equal balance of male to female employees, leaders, founders and top-level management.
How can we Further Promote Equality for Women in FinTech?
One way to combat inequality is to assess not only the current skills needed for a career in FinTech, but also focus on the types of skills needed in the future for women to succeed. For example, with the advancement of AI and Machine Learning, it's likely fewer coders will be needed within the industry.
Additionally, as FinTech's mature there may be greater calls for creative roles within user experience and business development – especially when companies need to truly understand their customer base in order to contend with the growing number of successful FinTech start-ups.
Therefore, continuing to support and encourage woman, especially from a young age, to learn the essential skills needed to thrive – not only in the current FinTech industry, but also in the industry of the future – is key in creating the next generation of professionals who can add more equilibrium to the current male-dominated industry.
Why Gender & Minority Equality is Important for the Future of FinTech
After all, Fintech is transforming the financial sector – thriving off the need for diversity and promoting financial inclusion for individuals all over the globe.
So, creating an even playing field for all genders and minorities will help to provide businesses with the knowledge, resources, and initiative needed to target and capture the ever-changing consumer needs, which will only help to improve the fintech industry as a whole and produce better financial products for all.
Related Posts