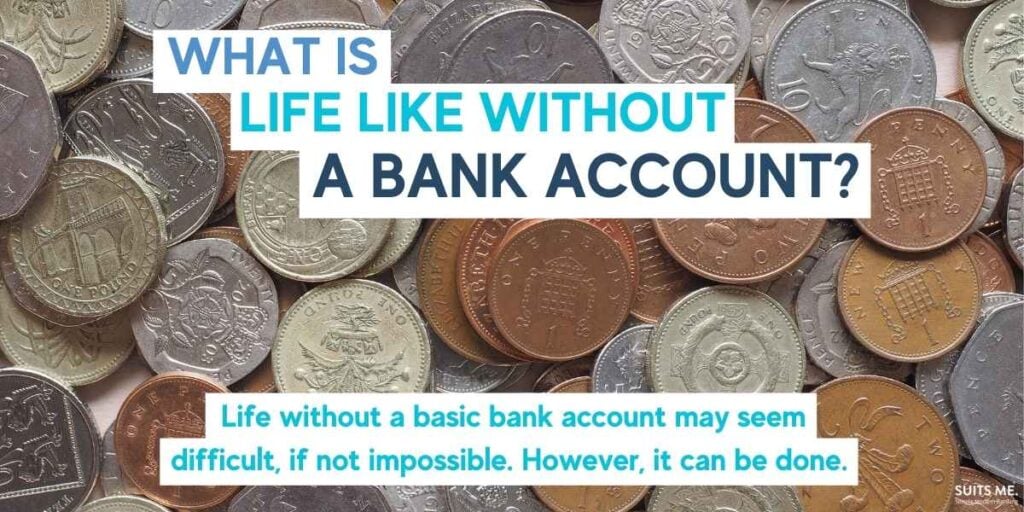 When we think of our bank accounts, it's clear to see that they're responsible for so much more than simply storing our money. From paying direct debits and standing orders for our utility bills and rent to receiving a salary or wages, to simply identifying you as someone who exists, a bank account is a massive part of a person's life.
Here, we explain what life is like without a bank account and what common problems you can face without one.
Working Without a Bank Account
So how can you work without a bank account?
Employees usually require a bank account in order to be paid, unless they work 'cash in hand', which only tends to incur in certain industries, such as manual labour and cash-based small businesses.
It's not always easy to find a new job without a bank account, as many companies only pay their employers through a bank transfer or BACS payment. This closes the door on some opportunities, where a bank account is required. This is sometimes made clear within the job description.
Paying Bills Without a Bank Account
You will find it difficult to find an estate agent willing to rent a property to you without bank statements to prove your funds or ability to make regular payments.
When it comes to paying bills, most companies prefer to operate via direct debit or standing order with the money being taken directly from your bank account. Again, it can be difficult to find a company willing to accept other forms of payment and this usually invokes a hefty surcharge – as seen by the estimated £256 poverty premium.
Even getting a mobile phone often requires having a bank account as proof of your ability to pay your bills.
Why Some People Don't Have a Bank Account
Millions of adults do not have a bank account, either because they do not trust banks, or they find it difficult to get an account because they are new to the country like migrant workers, a UK tourist, or an international student or those who do not meet the basic criteria for a bank account if they have a poor credit history or have been declared bankrupt.
For such people, it may seem as though they have little alternative to stashing their cash under the bed. However, other options are available.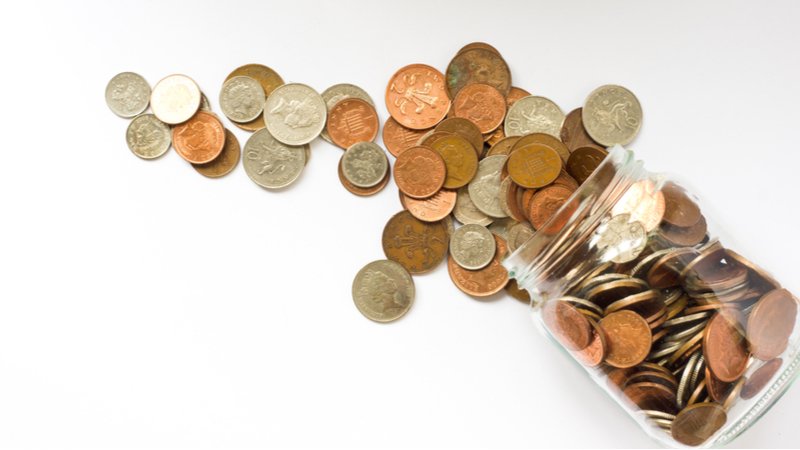 Alternative Solutions to Paying Bills Without a Bank Account
If you'd rather avoid banks altogether, there are other options you can consider. Many people choose to simply carry cash with them. While this is easy to do for everyday items such as groceries or petrol, you do run the risk of theft.
However, being in direct control of your money will possibly make you better at budgeting as you see exactly where your money goes and how much you need to live on each week.
Money Orders
When it comes to paying bills, you can opt for a money order rather than a direct debit or standing order. A money order can be purchased in a variety of places, such as the Post Office or supermarket. You must pay the face value of the money order at the time of purchase, as well as a small fee.
You will then be given a piece of paper that looks like a cheque, and you can fill in the recipient's information and your information on the money order and send it to them to pay your bill. This is a safe way of sending money as you get to keep the receipt and you can see if the money was cashed and by whom.
Wire Transfers
If paper money orders sound like too much hassle, you can also send money and pay bills via a wire transfer, which works in much the same way, however, it is better if you know the person you are wiring money to as it is not as easy to track as a money order.
Basic Bank Accounts Could be an Option
Basic bank accounts are designed for people who do not meet the criteria for standard bank accounts. This type of banking has increased in popularity since 2003 when the government began making direct payments into people's bank and Post Office accounts in order to grant benefits and tax credits.
Unfortunately, dealing with a bank can still lead to plenty of problems. It is easy to accidentally go overdrawn and get slapped with expensive fees, or you could face bounced cheque penalties or huge overdraft protection fees.
Alternative Accounts & a Debit Card with Suits Me®
Using a debit card or something similar is easy and hassle-free, which is why so many people without bank accounts would love to have a debit card. Suits Me® is similar to a basic account but allows you to take control of your finances.
If you don't have a bank account and are finding it difficult to receive payment for the work you do, simply suggest the Suits Me® card to your employer as a way for you to access your salary without any need for a bank.
At Suits Me®, we strongly believe in financial inclusion and believe that everyone should gain access to suitable payment services, regardless of their background, personal circumstances or financial position.
We offer all of our account holders a contactless Mastercard® debit card that can be used in millions of locations worldwide. You can manage your money through your online account, or via our mobile app.
This means that transfers and payments can be made much easier and faster. You'll be able to manage your direct debits and set up standing orders through the app, reducing the poverty premium you may have encountered.
Additionally, we offer all of our account holders an exclusive cashback reward programme, where you'll be able to get a percentage of your money back when you use your Suits Me® card with our retail partners.
Related Posts