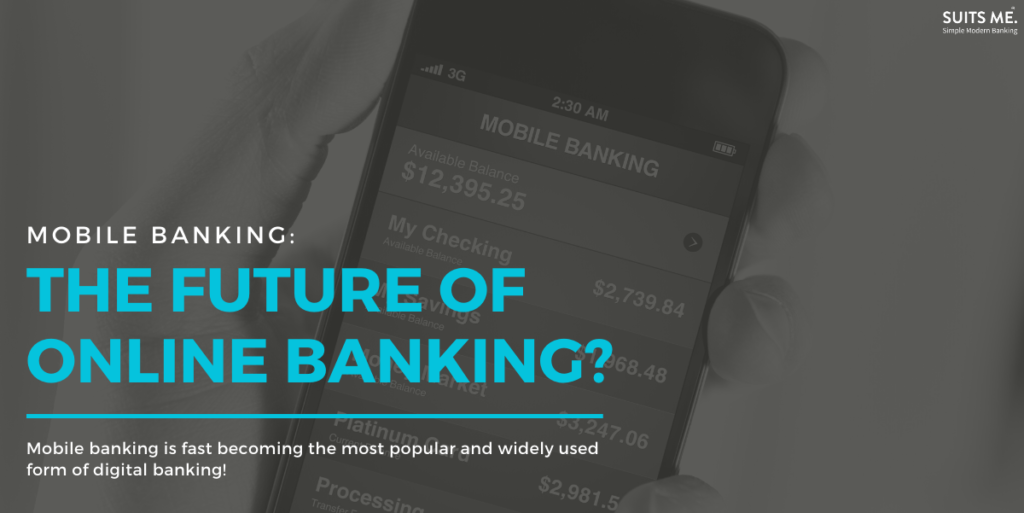 Online banking has become so much a part of our lives that it's difficult for many of us to imagine ever setting foot in a bank again. However, the same technological advances which saw many of us leave the local branch behind and conduct our banking on our laptops or home computers have now taken banking to another level.
Mobile banking is fast becoming the most popular and widely used form of digital banking. It's not hard to see why. Here are the top three reasons why mobile banking is the future of online banking.
1. Your Mobile is More Convenience
It's very hard to see mobile banking being beaten on convenience. Smartphone technology has accelerated to such an extent that many of us conduct our entire lives on our phones.
From setting our alarms to wake us up in the morning, organising our day, receiving and sending emails and providing us with entertainment, they are a one-stop-shop for just about everything.
So, be able to walk around with access to your current account in the palm of your hand is something a desktop, or even laptop, can't rival.
2. Mobile Banking Offers More Versatility
If you can remember the early forms of online banking, you'll probably know that all you could do was log onto your banking providers website, check statements and that was about it. Maybe you could pay a few bills or move money from your online current account to savings.
Mobile banking has retained many of the core features of traditional online banking while providing an array of other options at the same time.
You can keep on top of your current account with a dedicated bank app while also having digital versions of your debit and credit cards on your phone and use them to make contactless payments. Digital wallets also allow for store cards and other retail-specific cards to be stored and used.
NFC – or near-field communication – technology not only allows for mobile payments, it can also be used to withdraw cash from ATMs.
Mobile banking is a quick and easy way to transfer money to other people, whether that is using your bank's mobile app or payment apps such as PayPal. You can send or receive money by electronic transfer or by scanning a QR code on someone else's phone or having someone scan yours.
3. Smarter Security With Smartphones
It's perhaps understandable to assume that increased convenience and variety of users may see some form of security sacrificed. However, the use of mobile banking has increased, so has the security technology protecting it.
Many smartphones now require biometric technology to unlock them, such as fingerprint or face recognition. Once you get past that, each mobile banking app you use will ask for the same method of access.
When using a laptop or desktop computer, it can be easier for hackers to gain access to your online current account
Conducting transactions that involve large payments or money transfers through mobile banking may require you to use an OTP, or one-time passcode, which is another layer of security that highlights the safety of online banking.
Related Posts