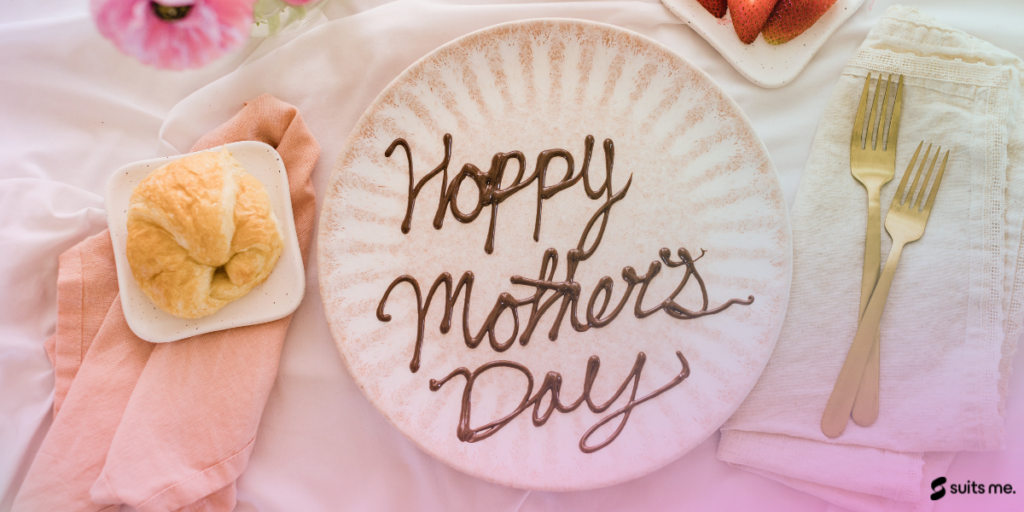 Mums are simply the best, aren't they? Cooking, cleaning, and picking you up every time you are down even if you have left home. So, it is important to make a fuss this Mother's Day to show just how grateful you really are. The challenge can be finding a gift that is both affordable and thoughtful, to help we have put together a guide for low-cost or even no-cost gifts you can give.
Breakfast in bed
Show how much you love your mum by treating her to a lie-in and her favourite breakfast in bed, it could be avocado on toast, a full English or even her favourite bowl of cereal and a brew. Tiredness can be a problem for mums, so there will be nothing better than a lie-in and freshly cooked breakfast.
Do the housework
You may help your mum out daily, but on Mother's Day do something extra around the house (without having to be asked), it can be as easy as grabbing the hover or doing the washing up.
Homemade gifts
Making a card on Mother's Day is a must for younger kids, why not bring the memories back and make your mum a card with materials you have around the house? Write something special or even an amusing poem to tell your mum how grateful you are.
Head out for a nice walk
Going out for some fresh air in the countryside is a lovely way to celebrate Mother's Day, there will be no distractions so you can have a lovely chat with your Mum and spend some quality time together.
Flowers
One of the most traditional Mother's Day gifts is flowers, this is because they have symbolised motherhood for hundreds of years. You can pop into your local florists to get some flowers, however, as a cheaper alternative you can pop into your local supermarket which will more than likely have flowers on offer.
Go out for a meal
Going out for food doesn't always have to be expensive, early bird specials and lunchtime offers are usually the cheapest time to go out. Mother's Day can often be expensive, so go out the week before or the week after as the quality of food is often better when the chefs are not cooking in bulk on celebratory days. With Suits Me cashback you can receive 8% cashback when you dine at Bella Italia, Café Rouge, Las Iguanas and 7% at Pizza Express.
Look at old family photos
Sitting down and looking at old sentimental photo albums (from the back of the cupboard) is truly priceless. You will have a great time thinking back at all the fond memories you have had together as a family.
Invite her round for dinner
Remember all those times your mum has cooked you some delicious meals, well it is your turn to return the favour now. Find a recipe with ingredients you already have in and cook up a storm. Lay the table nicely and light a candle and bobs your uncle you have a great ambience.