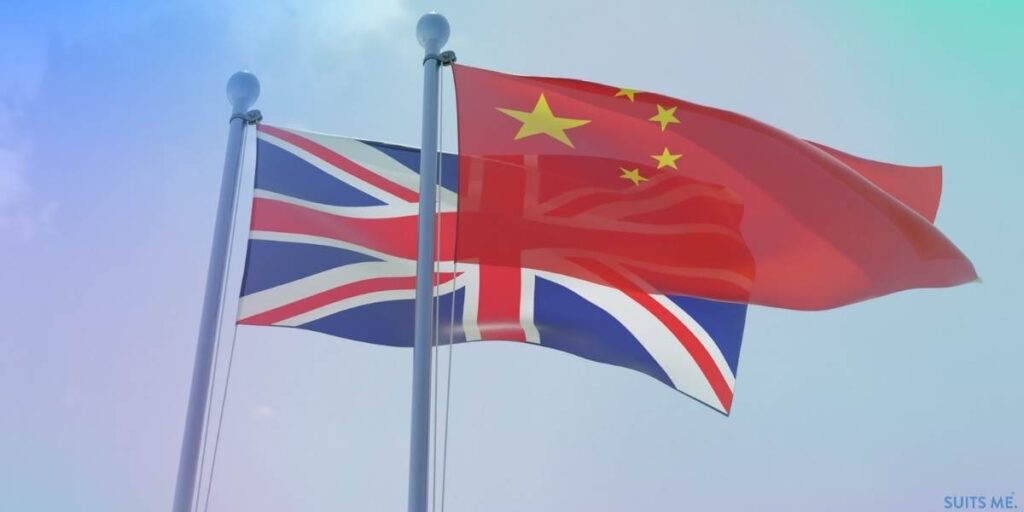 The Hong Kong British Nationals (Overseas) Integration Programme is aimed at supporting the people of Hong Kong who chose to keep their links to the UK by taking up BN(O) status in 1997. This status gives individuals who are looking to leave China following the imposition of the National Security Law in July 2020, a pathway to move to the UK should they choose to do so.
The programme, created by the UK Government, will help Hong Kong residents with access to housing, work, and educational support to ensure they are able to quickly integrate and contribute to their newfound communities.
So, if you're a Hong Kong National looking to move to the UK here's everything you need to know about how to open a new bank account or banking alternative.
What Can You Expect from the UK Banking System?
Moving countries is already stressful enough, without having to worry about how you'll pay for goods and services with something other than cash. In the UK, 80% of people use digital banking to carry out their transactions and cash is definitely on the decline but not extinct.
More recently, digital payment wallets are being used to make payments, rather than a credit or debit card. This enables people to pay for things using their mobile phone.
Opening a Bank Account in the UK
Migrating to the UK is a big step and takes a lot of planning. You may find that opening a bank account with a mainstream bank proves difficult due to a number of factors, including:
Poor or non-existent credit history in the UK,
No proof of address – most banking providers like to see 3 months' worth of utility statements as proof, which is impossible if you've just moved over here.
Low salary or wages – a low salary may also be a barrier to banking. Some banks ask for a minimum deposit each month in order to access the account.
However, if this applies to you, there are some alternative options available to you so you can successfully manage your money and finances in the UK.
Basic Bank Accounts
A basic bank account is similar to a traditional bank account but comes with fewer features. There are no credit elements to a basic bank account, such as an overdraft facility or credit card. This makes them an attractive option for people who have been excluded from other banking products due to poor credit.
Prepaid Debit Cards
A prepaid debit card works in the same way as a debit card and allows you to make purchases, withdraw cash, and make bank transfers. The difference is that you can only spend money that you have loaded onto the card such as your wages or salary and doesn't come with an overdraft or credit card attached.
Prepaid cards look the same as credit or debit cards and include a 16-digit card number, CVV number, chip, and magnetic strip. They also have a Visa or MasterCard logo on the front of the card too, so you'll be able to use it across millions of locations in the UK and back home.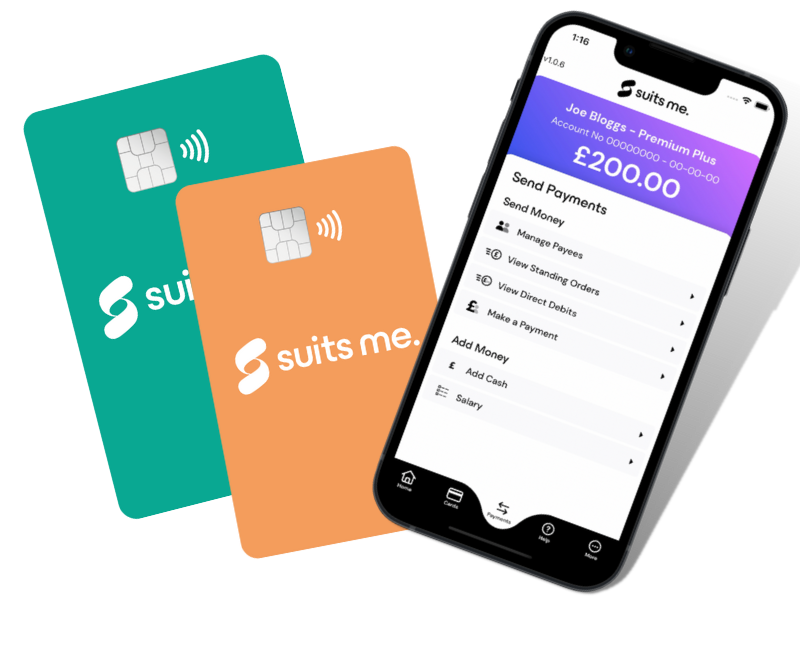 Open an Account with Suits Me®
Here at Suits Me®, we strongly believe in financial inclusion, this means regardless of the country you're from, your credit score, or your financial history, we have an account for you!
Our accounts are personalised e-money accounts which mean we don't have any physical branches. However, we have an easy-to-use mobile app that you can access from your smartphone, from anywhere in the world. Our multi-lingual customer care team are also happy to support you with any needs, information, or questions you may have. 
We also offer a huge variety of traditional banking-like features, including:
The ability to set up standing orders and manage direct debits to remove the stress of manually having to pay your bills.
Send money within the UK via a transfer.
Gain access to our exclusive cashback reward programme where you'll automatically get a percentage of your money back when you use your Suits Me® debit card with our retail partners (this is a great way to make savings on the UK's best and most popular brands!).
Opening a Suits Me® account takes 3 minutes, and you'll gain access to your online account immediately so you can start managing your money and organising your finances after moving to the UK. We don't ask for proof of address or run a credit check. We accept 99.8% of all applicants – so, if you're looking for a suitable alternative solution apply today!
Related Posts