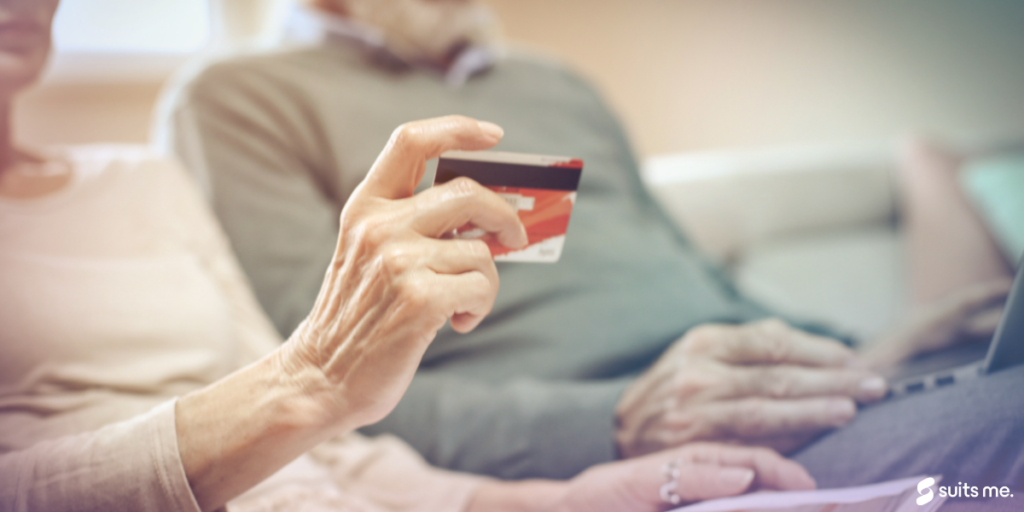 Everything You Need to Know about No Credit Check Bank Accounts – What they are, how to open and what is included.
Basic Account versus Standard Account
A Basic Account in its simplest form is an account where you can:
Load money through wages or benefits payments or top up with cash deposits
Use ATM to withdraw cash
Setup Direct Debits or Standing Orders for bills
Make card payments in shops
Send Faster Payments to friends or family or pay a bill
There are no credit checks when you apply for or open a Basic Bank account.
A Standard Account can offer an overdraft, which has to be applied for through your bank. Most UK banks do undertake a credit check before you can open a standard Bank account.
Why does a Basic Bank account not use credit checks?
Simple really, Basic Accounts do not offer credit products so do not need to undertake a Credit Check.
This can be helpful for people who are in the following situation:
Have a poor credit history and credit score
Have no proof of address
Have no Photo ID
It is important to understand the different type of Credit Checks too. There is a 'Hard Search'' which is a complete search of your credit history and is noted on your Credit Report. This acts as a 'stamp' on your credit report and indicates you have been looking for credit or a loan. Lenders will look for this to determine how active you have been in looking for credit.
A soft search is a quick look at your credit history and does not 'stamp' your credit file. However, many banks and online banks use a soft search to make a decision about your application for a basic account. A soft search is still a credit check, it is merely a toned down version of a hard search.
Suits Me® offer Basic accounts without hard or soft searches. These accounts allow people who have a poor credit history or no proof of address or no Photo ID to have a fully functioning account, that cater for all of the situations above.
Suits Me® is an alternative solution that provides customers with a fully functioning Account with an App, prepaid Mastercard® debit cards and a offer range of accounts. 
The main difference between the Suits Me® account and a high street bank account is you can only spend money that you have loaded into your account, eliminating the risk you will fall into debt.
No Credit Check Bank Account: Advantages and Disadvantages
No Credit Check Accounts, otherwise known as Basic Accounts are simple and easy-to-use accounts and great option for many. You can spend the money in your account, or pay your bills, without having to carry around all of your cash. But that's not the only advantage! Below is a list of pros and cons for a No Credit Check Basic Account:
The Pros
No Credit Checks!
Contactless debit card to use in shops and online
Safer than cash
Quick and Easy Application Process with an account open in minutes
Great cashback rewards and offers with Suits Me®
Helps you avoid getting into debt
The Cons
No overdraft facility
No credit products offered
What do you need to open a Basic Bank Account
You usually need ID to prove your identity. Most banks require either a Photo ID or 3 months' proof of address.
However, at Suits Me® we offer accounts to people who don't have the above. Below is a list of alternative ID documents we will accept.
Benefits Letter
This can include your Benefits award letter for Working Tax Credits or Child Credits, Housing Benefits or Incapacity Benefits.
Employment information
This could be a recent wage slip or it could be a P60, P45 or P11D.
.
NHS Letter
Any NHS Healthcare correspondence which has your name and address clearly stated. If you are a Blue Badge holder and have a copy of the documentation for this, we can use as alternative ID.
Birth Certificate
You can upload a photo of your birth certificate, which is proof of your identity
Statements
Any statements including Mobile Phone, Credit Card or previous bank statements.
Formal Correspondence
This could include HMRC, Courts or Probationary Services.
Can you be refused a No Credit Check Bank Account?
Yes you can but only if you fall into one of the categories below:
You are suspected of Fraud or Financial Crime
You fail the Immigration check and do not have the right to remain in the UK
Being able to make payments and request refunds without handling cash is a very helpful and secure way of managing your money. But what if you can't open an account with a high street bank because you have poor credit or no proof of address?
Summary
It can be hard to open a bank account when you have a poor credit history. This is because banks look at your credit score as a sign of your potential risk. It allows banks to determine how good you are at managing your money and your ability to make payments, without consideration of the reasons for your poor credit score.
Suits Me® are inclusive, we don't offer credit and do not perform credit checks, meaning you can open no credit check account with Suits Me® regardless of your credit history.
How To Get a No Credit Check Account with Suits Me®
Ready to open your No Credit Check Account? Suits Me® can open an account for you in minutes, with your instant access to a UK account number and sort code, and a contactless card through the post in just a few days!