Are you wanting to change over your bank account but unable to do so because of a low credit score? Don't be deterred, as there may be an answer to your problems in the form of a prepaid card.
What is a Prepaid Card?
A prepaid card is a payment card that is not usually linked to a bank account. They utilise a basic top up and go feature that can be loaded with money at any PayPoint location or Post Office and used to shop online, instore or over the phone.
When a payment is made using the card, the balance is immediately updated, and funds deducted from the account. You can load cash onto your prepaid card at any time but there must be money on the card in order to make a payment.
However, in some cases you can use a prepaid card just like a normal debit card and can come with extra banking features such as direct debits, standing orders and bank transfers.
Why is my Credit Score Important?
A credit score is important because lenders use them to decide whether to approve your credit application, such as a loan or credit card and determine what interest rate to give you. Companies may also check your credit rating when renting a house, applying for a job, and purchasing items using finance or payment plans.
A credit score usually ranges from 300 to 850 and represents how creditworthy you are – with a higher score being better. So, the higher your credit score, the higher the chance of you being accepted for credit and at the best rate possible.
Benefits of a Prepaid Card for your Credit Score
Prepaid cards are useful if you're unable to gain access to a bank account and need a place to keep your money safe. There are also many additional benefits to a prepaid card, which can help improve your credit score including:
No Credit Checks
There is no element of borrowing or lines of credit when using a prepaid card. Therefore, you won't be subject to a credit check when applying for one. Additionally, no information about your account is sent to credit reference agencies.
It's Easier to Budget with a Prepaid Card
Once you load money onto your card, you can only spend that money. There's no credit facility (overdraft) involved so you can limit your spending without accidentally slipping into debt.
Send and Receive Money
If you're unable to gain access to a traditional bank account, you can still receive and send funds using most prepaid cards. You can still have your wages, salary or benefits paid directly onto the card and you can also pay bills and other regular payments using the card.
You can withdraw cash from ATM's using a prepaid card, but before you do remember to check if there are any ATM or card charges you need to be aware of.
Shop in the Normal Ways
You can shop online, instore or over the phone for goods and services using a prepaid card. This means you can shop from the comfort of your own home, without having to rely solely on cash-based payments.
You don't even need to have a prepaid card attached to a current account to do this – although it can help to keep track of your spending and transfer money or pay bills.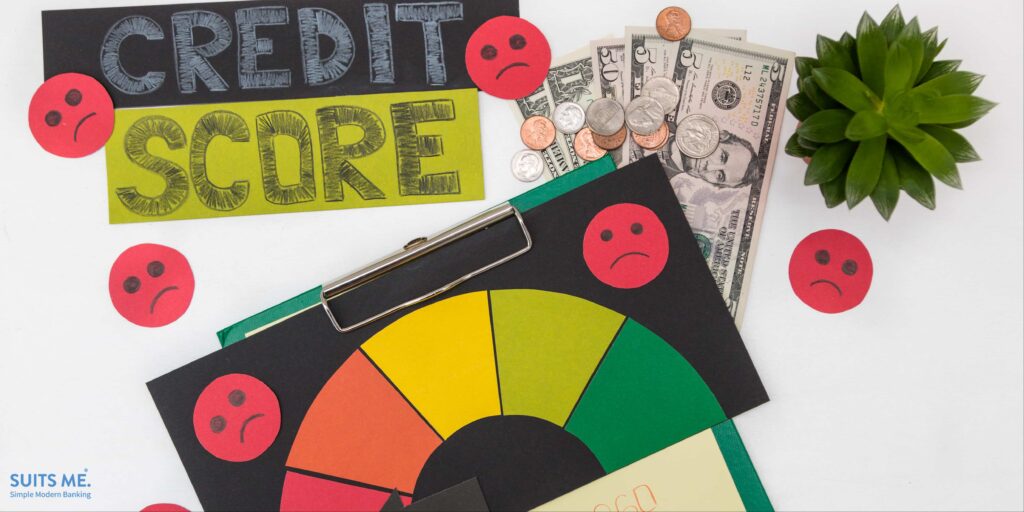 Financial Inclusivity for Everyone – Regardless of your Credit Score
If you're wanting to change bank account but worried about your credit score stopping you, a prepaid card will help you to better manage your finances, stop relying on credit and help you to keep control of your spending.
At Suits Me®, we want to help you take control of your finances whilst ensuring you aren't missing out on essential banking features.
Suits Me® Prepaid Card
Although a Suits Me® card can sometimes fall into the same category as a prepaid card, it's technically so much more than that.
A Suits Me® account is more than a basic prepaid card by offering customers a personal account and contactless Mastercard® debit card so as a Suits Me® account holder you can gain access to a whole range of banking-like features so you can manage your finances just like you would with a high street bank account.
To learn more, visit our prepaid card information page where we've shared everything you need to know about our prepaid debit cards and our accounts. 
Related Posts