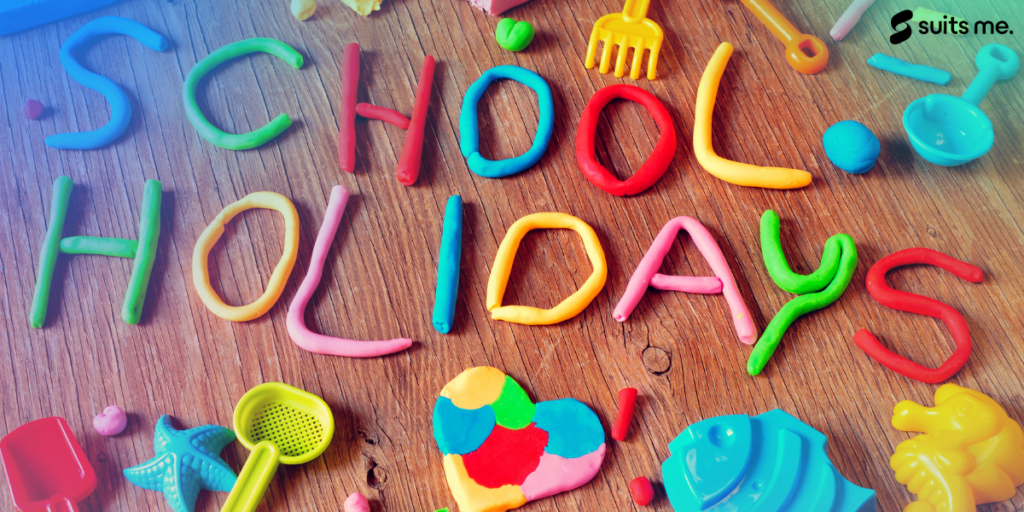 The six weeks annual summer holidays are here. Six long weeks stretching out before us! School Holidays on a budget can be a testing time for parents. Suits Me® customers can take advantage of cashback perks on lots of purchases.
Juggling work and children on a limited budget is no picnic. With the cost of living affecting pretty much everything, the added pressure of keeping the children entertained can soon become an expensive time.
Equifax reported that 1 in 5 parents find the school holidays a stressful time. A common complaint was the expense.
Let's look at the positives
No school run
No lunch boxes
No 6.30 am alarm
No panic to find lost uniform items
No homework
Every kid's perfect scenario, right there!
But how can you create memorable times with your family, without spending a small fortune?
Our suggestions
Suits Me® gives you cash back on many purchases you make on your card. We've also partnered with some really good companies that suggest fun-filled days out during the school holidays when you're on a budget. They won't break the bank but will help while away the days, rain or shine. A particular favourite of ours is Day Out With The Kids.
Don't completely rule out travelling abroad. Suits Me® can help you set up Direct Debits to help you spread the cost of your summer holidays. So if you've got champagne dreams and lemonade pockets but fancy jetting off somewhere for guaranteed sunshine Money Saving Expert has some fantastic options. School holidays on a budget are their speciality, with inside tips on last-minute deals and free kids' places…… you never know where you might find yourself with Suits Me®.
The Great Outdoors
Generation Z need lots of encouragement to put down their devices. Suits Me® mobile app makes keeping a track of your summer holiday spending a doddle! 
Often the cause of many a heated family row…..the dreaded screen-free time! Fortunately, the National Trust has some truly wonderful day trips, many of which are completely free. With locations all across the UK, often accessible via public transport, you'll be looking after the pennies and saving the pounds.
Stuff to do at home
School holidays on a budget may mean a very tight budget for some of us. Suits Me® customers can use our free advice on budgeting tips online.
We've put our creative heads together and thought of the following boredom-busting activities without going too far.
Plan plan plan!! Play dates and outings to the local park with friends can be your salvation! Safety in numbers is our rule when it comes to keeping kids occupied.
Take a picnic, that the kids have helped make, to a local beauty spot.
Make an elaborate den either in the garden or in local wood/green space. Get the kids involved in designing it before you head out.
Trips to your nearest museum can be surprisingly fun, shocking and budget-friendly.
For younger kids, a mini beast hunt with an accompanying tick list provides a good distraction. This can be done in the garden or out and about.
The reward of ice cream after a good blast of fresh should provide motivation for even the most reluctant of teenagers.
We've decided that we're planning for the next summer holidays much sooner. A good weekly/monthly savings plan really should take the pressure off for next year. There are some excellent budgeting hints and tips at Money Helper.
Ideas to put your budgeting into action
Annual family passes can be excellent value for money when you're concerned about school holidays on a budget. Net mums recommend the Merlin annual pass.
Collecting coupons and tokens throughout the year can quickly mount up. Suits Me® has teamed up with all the big supermarkets which often have great cashback offers and discounts attached to their various seasonal offers throughout the year.
So here's to 2022 Summer Holidays on a budget……it could be your best summer yet!