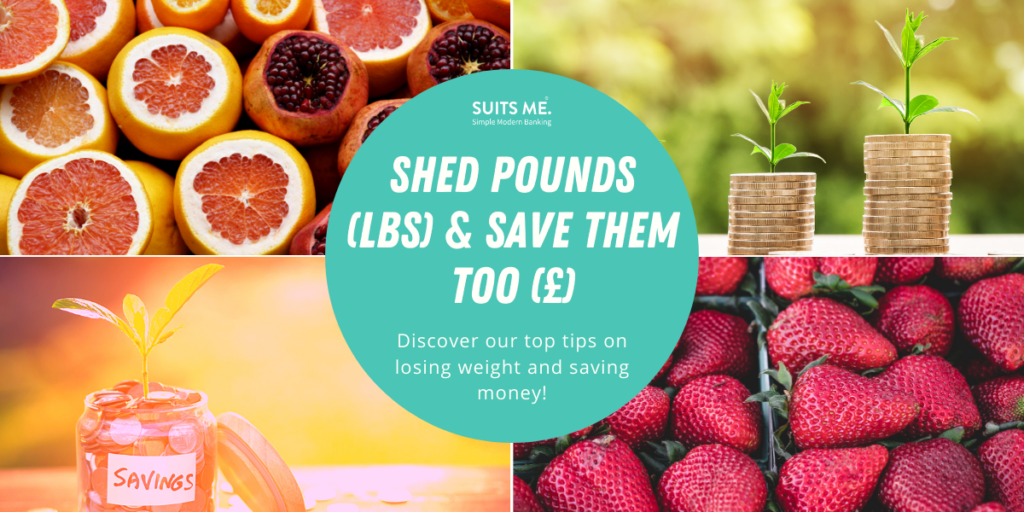 Let's face it, 2020 was a bit of a write off when it comes to self-care – I mean, there was no need to be beach body ready with all the travel restrictions in place. However, with the creation of the COVID vaccine now gracing our doorsteps – 2021 is looking much brighter.
If anything, that this pandemic has taught us, it's important that we look after our health and wellbeing, with regular exercise being key. When it comes to money, nearly two million of us requested payment holidays from our lenders as we felt the financial effects of the furlough scheme and job losses that disrupted the nation.

We've put together some useful ideas to kickstart, not only a healthy lifestyle, but a healthy savings pot too in 2021.
Make Savings by Increasing Your Steps
Did you know we're supposed to walk at least 10,000 steps a day? This is the equivalent to five miles (8km), however, according to a study by Perkbox, only 29% of people actually achieve this goal.
If you're one of those people who regularly go above and behind the 10,000-step target, great! You're winning at life, however, upping your walking can become a great incentive to save money using this method below.
One way to up your steps and save money is by adding £1 to a savings pot for every km you complete on a daily basis. Not only will this help to put money aside, but it will give you some much-needed motivation to start 2021 off on the right foot… Literally.
Turn Bad Habits into Good Habits
Habits are formed through regular repetition. It works a little like this:
Cue: the trigger that initiates the habit, such as seeing your friends eating chocolate at lunchtime or your stomach signalling to your brain that you're hungry.
Action: The actual habit taking place: eating the chocolate
Reward: the benefit of doing the behaviour. If the reward is positive (usually endorphin related), then you'll want to perform that same behaviour again, after enough times a habit is formed.
So, how do You Change These Bad Habits into Good Ones?
Identify the Problem Habit
This is the best starting place, so you know exactly what your habit is and when it's most likely to strike. For example, – heading back to the chocolate theme again – if you always find you eat chocolate when you have a particularly busy day at work then finding a positive alternative is the answer.
Find a New Reward
So, after your busy day, you may think about eating chocolate, but if you then actively decide not to, one of the ways you can reward yourself is financially. Why not add a pound or two into your savings pot each time you refrain from your habit or pay a little money off an outstanding bill?
Repeat, Repeat and Repeat Again
This is until you've addressed the original habit and it's no longer hardwired into your routine. But remember not to be too hard on yourself if you do slip up, as you're already heading in the right direction and small steps are the key to not overwhelming yourself or making it any harder than it needs to be.
Address Your Grocery Shop
Losing weight begins at the supermarket doors and it's a battle to say the least – with attractive looking offers shoved in our faces, but not necessarily offers that will help our waistline. If you can avoid those, you're off to a great start – however, there's more to saving money on your groceries even if you avoid the temptations.
Some of the products available aimed at healthy living can be very expensive and not necessary purchases if you're trying to save.
Items such as red meat can be very costly when, if protein is what you're after then, eggs, legumes (lentils, chickpeas, canned beans), broccoli and nuts all do the trick for a fraction of the cost per meal.
Batch Cooking Your Meals Can Save You Money
Batch cooking some healthy meals will cut down on the cost of cooking per meal, in a lot of cases each portion can cost less than £1 to make. Some people like to cook every meal for a month and freeze it, some like to just prepare their lunches for the week.
Preparing your meals in advance will help to ensure you've got a healthy meal to hand every time you've had a busy day that makes you want to grab a takeaway or turn to unhealthy comfort foods.
Portion Control Gadgets Can Make a Difference
There are plenty of clever gadgets on the market which will help you to measure out your portions and stop you from eating too much. Even if you've kicked the Christmassy treats, finding the right portion sizes can be challenging. Some helpful gadgets include:
Portion control containers to store or measure your food servings
Plates with measurements so you know exactly how much protein, veg and carbs you should eat
Spaghetti spoon/pasta measurer which has a hole in the middle to show the perfect serving size.
Oil pourers will help to control your fat intake from oil when cooking your meals, so you don't use too much.
Generally smaller portions will mean spending less on your weekly shop and your leftovers becoming a money-saving norm.
Budgeting & Saving for 2021
Saving money should be a top priority for everyone's 2021 New Year's resolutions after 2020 (and COVID) caused – and is still causing – a world of economic uncertainty.
A rainy-day pot or emergency fund will help to create a nice pillow for you as we move into the financial downturn explained by the UK chancellor, Rishi Sunak, in his latest budget announcement.
However, using weight loss as an incentive to save money will also hugely benefit your mental and physical health and will give you the energy to deal with whatever 2021 brings its way.
Related Posts