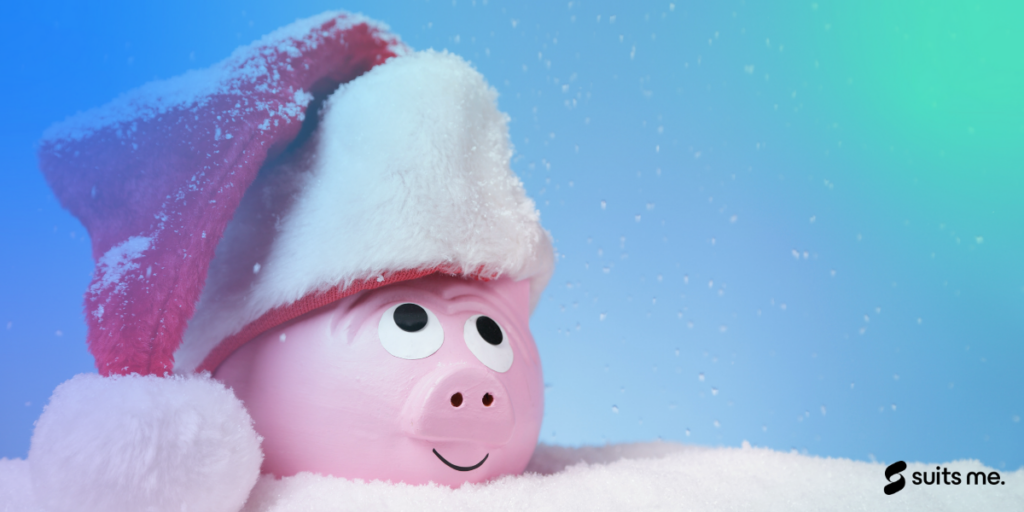 Yesterday marked 100 days until Christmas. For many of us, this is a good time to start saving ahead of the holiday season and start looking out for deals and discounts. According to recent research from a large UK bank, the average person spent around £469 on Christmas in 2014, with gifts, food and socialising being the biggest expenses.
Just over a third (36%) of those surveyed saved specifically for Christmas, but around a third (31%) also relied on some form of credit, with credit cards (26%) being the most popular option. However, this meant that one in four consumers surveyed in the research still had Christmas payments outstanding at the start of February this year.
Early as it may sound, September is a good month to start putting some money aside every week, or to keep an eye out on flash sales. The summer holidays are over and schools have started again. By preparing for Christmas several months in advance, the financial burden can be spread over a longer period of time and be paid off in time for the holiday season.
Save Money Using Cashback Rewards
One way of saving money is by ensuring that you buy your presents with the use of a cashback reward scheme. Cashback is offered by many debit and credit card providers, but can also be made available on prepaid cards. Incentives like this connect customers with businesses and 'reward' them for their purchases.
Cashback is generally easy to use. By using the debit card as normal to make everyday or one-off purchases, customers will receive a percentage of cash back from the retail partners that are registered to their specific scheme. This percentage of money will then be paid back in to the account that was used to make the purchase, when all purchases are added up to work out the amount of total cashback. As soon as the money is in the customer's banking account, this money can be accessed and used as normal. The card will work the same when shopping online as it does in store.
Suits Me®
Cashback Rewards
Suits Me® offers a rewards scheme that can be used in many UK high street stores we have partnered with. We can offer up to 10% on meals in chain restaurants, up to 10% on fashion and accessories and up to 10% on homeware and DIY. We have also partnered with toy stores, supermarkets and department stores, to offer our customers a wide range of possible retail locations. To provide even more money-saving opportunities, we also offer monthly competitions.
To stay up to date with all the latest offers and competitions Suits Me® members can enjoy, follow us on Twitter @SuitsMeCard and Like us on Facebook. For more information on how Suits Me® membership works and how you can access cashback from high street retailers, why not talk to one of our advisors? You can call Suits Me® on 03330 151 858 or email us on hello@suitsmecard.com.
Useful Articles