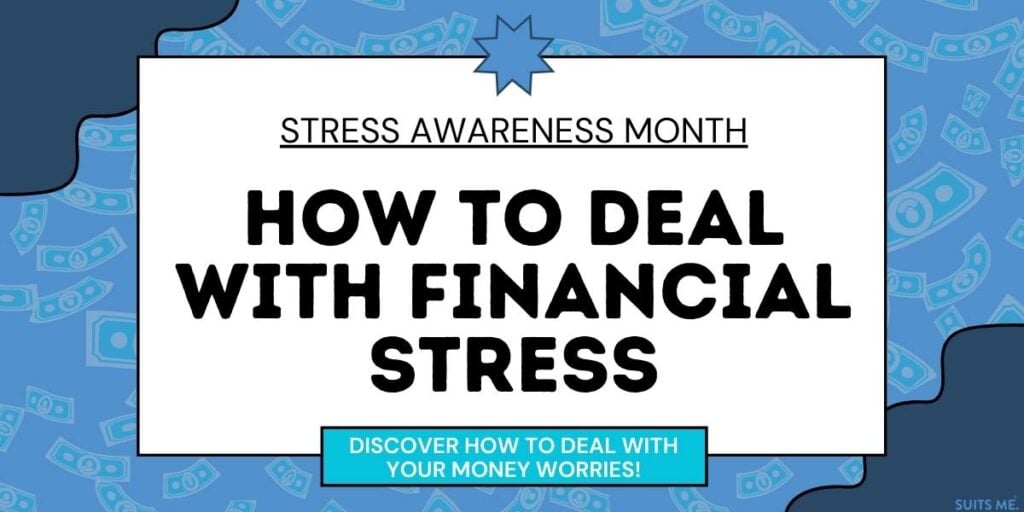 April is Stress Awareness Month, and for many people, one of the main sources of stress is our finances. Worrying about money is quite common, but allowing it to play on your mind and cause stress is something you need to pay particularly close attention to.
What is Financial Stress?
According to research, 60% of stress in the UK is related to monetary and financial issues. While financial stress can be classified as something about money, the source of that worry and anxiety can be different for many people. Some people can find themselves in spiralling debt, while others might worry that they are not saving enough for retirement or can't adequately provide for their family.
Stagnating wages and a higher cost of living can lead many people to fall into debt or spend what money they have in the here and now, without saving anything for the future.Money worries can play on your mind daily and stop you from enjoying life, affect your relationships and have a serious impact on your mental health.
However, you can take steps to alleviate financial stress, particularly in Stress Awareness Month; there are a number of resources available to you.
Be Realistic About Your Finances
The first thing you need to do is be realistic. Your financial worries aren't going to go away overnight, but you can begin to take steps to make each day to make it feels like you are moving in the right direction.
When we start to think of the money worries which drag us down, tackling them can seem overwhelming, so it is essential to focus on what small steps you can take rather than banking everything on winning the lottery someday.
Prioritise Your Financial Problems
Whether it is debt, lack of savings or squeeze income, you need to identify the main financial priorities you want to address first. Take some time to write down the various money worries which are causing you financial stress and put them in the order in which you want to tackle them.
In the case of debt, you might have several credit cards and loans. Focus on the one with the highest interest rate first, not necessarily the one with the most to pay off.
If income or savings are causing you stress, trying to write down some ways to boost your income or earn some extra money.
Keep a Budget to Better Control Your Finances
If your income is causing you to stress or save money to pay off debt, you must draw up a monthly or weekly budget. This way, you will get the most out of your income and can start to tick off some of your financial goals, like saving a certain amount each month or paying off a high-interest credit card.
Get Support and Share Your Worries
With all forms of stress, talking to family and friends can help ease the burden. With financial strain, you won't necessarily be asking people to bail you out with money, but by making them aware of why you are feeling stressed, they will understand.
This also means that they can share those little victories with you and help you feel good that you are taking positive steps towards your goal of alleviating financial stress.
Stress Awareness Month Giveaway
Here at Suits Me®, we're giving one lucky person the chance to grab themselves a £150 Virgin Experience Days gift card* to use on any activity that helps to alleviate stress in your life! Whether it's a spa day, bungee jumping, a weekend away or even rally driving, our Virgin Experience Days giveaway is not to be missed! Check out our giveaway blog post to find out how you can enter!
Related Posts
*Terms and conditions apply. Find out more in our giveaway blog post.