About The Cotton Street Project
Launched in 2018 by Signature Living, The Cotton Street Project is a Registered Charity for the homeless. The Cotton Street Project is a homeless shelter with a difference. Within the shelter, there are 18 warm sleeping cabins offering guests their own accommodation and address. Each person has their own room (sleeping cabin) and access to social facilities, cafe facilities offering three nutritious and warm meals per day, wash facilities and toilets, skills workshops and professional support. The shelter also offer a drop-in overnight crash centre for non-residents that are homeless.
"Our long-term goal is to eradicate homelessness in Liverpool – but this can only be achieved by working together!" – The Cotton Street Project
The Cotton Street Project Donations
To help Liverpool city's most vulnerable people, you can donate using their Just giving page here: CrowdFunding Page Cotton Street Project.
Suits Me®
Today (Thursday 7th November) some of our Suits Me® team visited The Cotton Street Project shelter to talk to the some of the residents.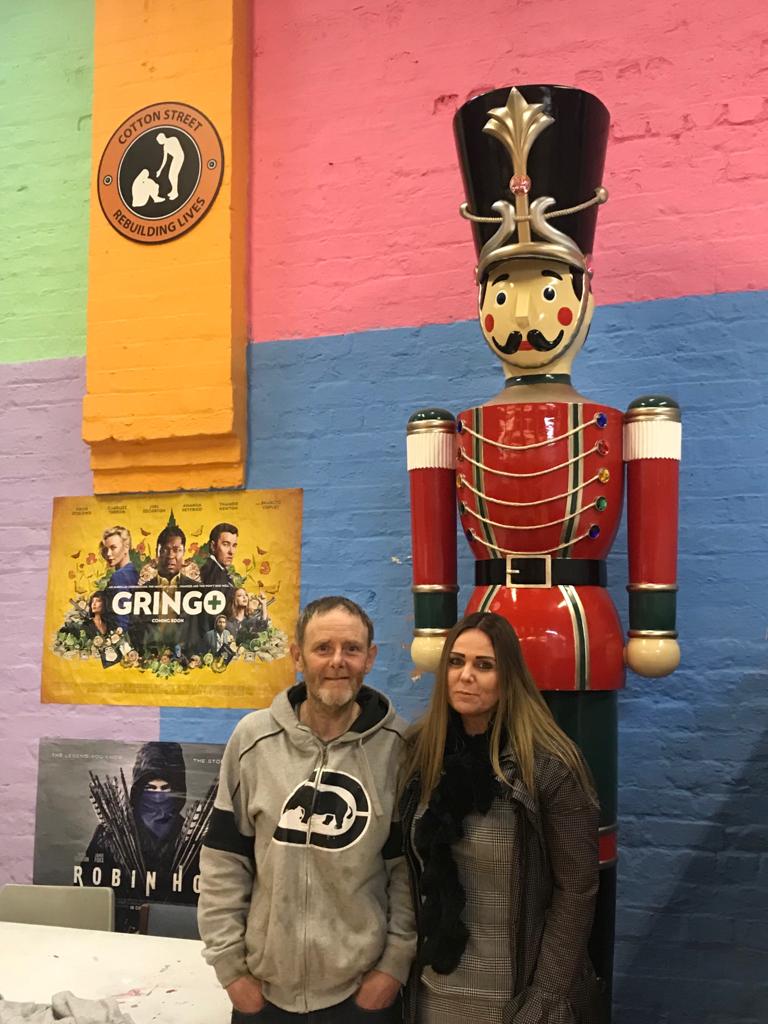 How Suits Me® are Helping
Many of the homeless people living at the 'The Cotton Street Project' shelter want to work, however, sadly they struggle to get a job without having a payment facility. Many are financially excluded and are unable to get a financial account. This is where we at Suits Me® can help.
Partnering with The Cotton Street Project, providing the residents to have one form of ID on them, we can open a Suits Me® e-money account for them and they will then receive a Mastercard® debit card. This allows the residents of the shelter to apply for jobs, keep their money safe, and have the extra financial freedom that they couldn't previously have.
Useful Articles