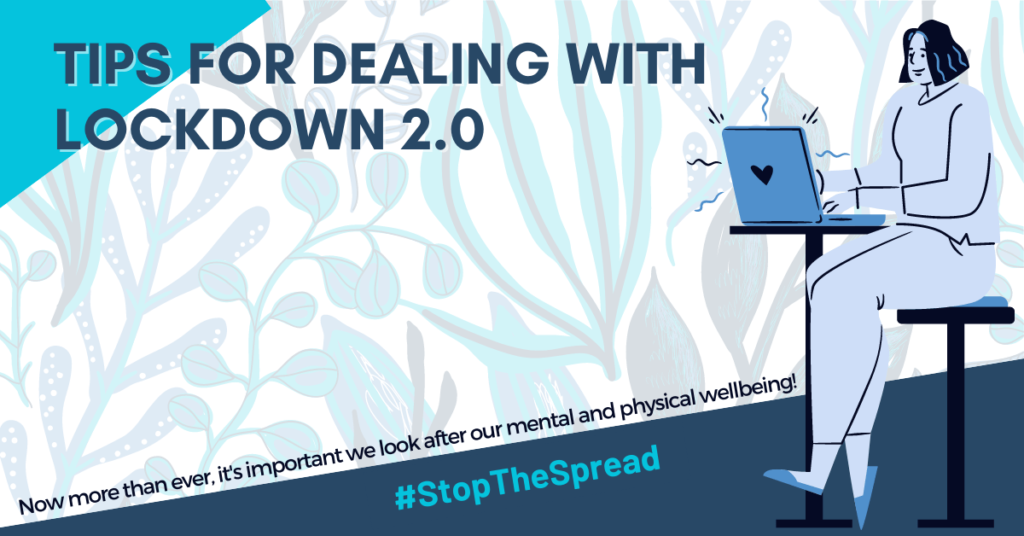 The second lockdown in England – or lockdown2 – has just begun for the next four weeks, leading to closures of shops, restaurants, pubs, and leisure facilities for the second time this year.
The difference with this second lockdown is the change in the weather, we're now into November so meeting outside and having a catch-up with our family will no longer be a suitable option.
If you're worried about you will deal with the second lockdown, we've put together some useful tips that you can follow to make the next four weeks easier.
Is it Time for a New Routine?
With lockdown preventing us from focusing on our daily routine and tasks, like waking up early for work or heading to the pub at the weekend – it's important that you plan your time effectively so you can focus on a new routine. Research has found that having a routine can help us to feel more active mentally and physically, due to our body releasing positive hormones.
Activities and hobbies around the house can help to boost our mindset and our mental wellbeing. Now is the time to experience the things that you've been wanting to do for ages but haven't had the time, such as exercising, cooking, spending more time with your kids or unleashing your creative side in the form of painting, learning an instrument or finally tackling that list of DIY duties.
Keep in Regular Contact with the People You Love
This can be over the phone, email, face time, zoom or outdoors (with one other person from another household, under the new government guidelines). Naturally, humans crave social interaction, and the power of a conversation is not to be underestimated.
Make a conscious effort to speak to your support network on a daily basis and factor this into your new daily routine – even if it's just for a five minute catch up over a coffee.
Practice Self-Care Exercises
You know yourself and what your body needs better than anyone! So, with the rate of infection on the increase again, forcing us back into lockdown, now more than ever it's important to take care of yourself.
From consciously eating healthy to simply remembering to take a shower our self-care exercises will vary from person to person. See what others are doing to keep their mind and body healthy during this difficult time and see if you can implement this into your routine.
Limit Your Intake of COVID News & Information
Information out there can be very sensationalised, meaning it's written to be alarming and dramatic to increase views. Often, this is seen across social media channels so it's best to limit your time online browsing through the latest COVID information.
Where possible, try to find a few trusted resources and set yourself a specific time limit where you can check out any new information which may have surfaced. This may help with any anxiety you're feeling towards the virus.
Remember That You're Not on Your Own
Even if it feels that way, every person across England currently is experiencing the same thing and we're all in this together. Take some comfort from the fact that we're all battling through the same pandemic and know that there is a light at the end of the tunnel.
However, if you're really struggling and don't feel you can speak to your friends or family, here are some useful resources which can help:
Samaritans
Available 24 hours a day and can provide emotional support
Website: Samaritans
Call: 116 123
Email: jo@samaritans.org
Rethink Mental Illness
Helps everyone affected by severe mental illness
Web: Rethink
Call: 0300 5000 927 (Open 10am to 2pm, Monday to Friday)
Email: advice@rethink.org
PAPYRUS
A charity dedicated to preventing suicide in under 35's.
Web: Papyrus
Call: 0800 068 4141 / Text: 07786209697
Email: pat@papyrus-uk.org
Related Posts