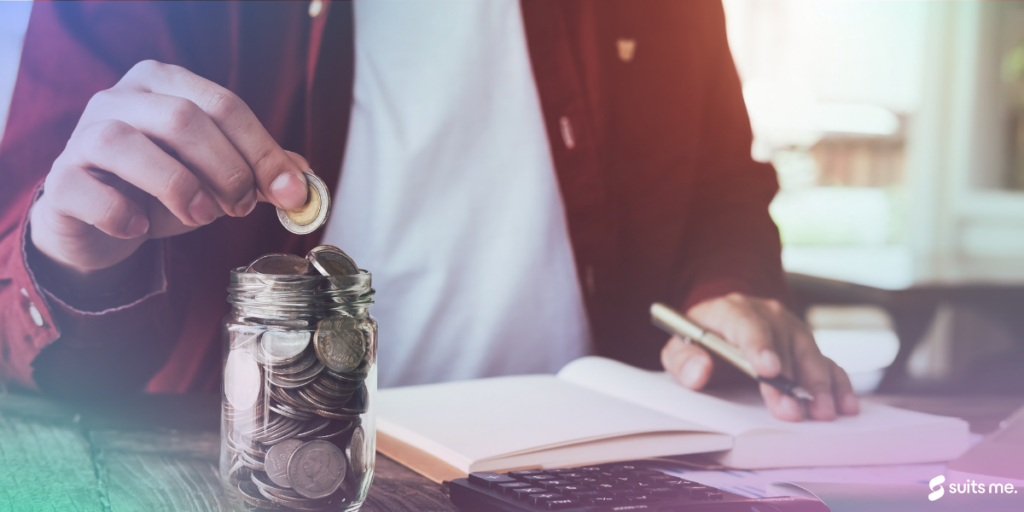 Once Christmas is done and dusted, many of us will have resolved to cut back in some way or another, but then we are bombarded with January sales and 'further reductions' on things we probably don't need anyway.
However, this all means that being fiscally disciplined is never an easy thing and with the new year well and truly under way, trying to save money remains a priority for many people, whether that means being able to put some money away each month or simply to have a little extra cash for life's various expenses.
This is a difficult time of year to save, as the cold weather means you are spending more on heating your home and probably a little comfort food too, but if you can manage to save and squirrel away a bit of extra money in the winter, then things should get easier as the days get longer.
To help you along the way, here are ten top tips for saving money in 2022.
1. Create a Budget
Sit down with a pen and paper (or an excel spreadsheet if your tech-savvy) and work out all your outgoings and incomings. This will give you a clear view of where your money is going and help you identify areas where you can cut back and save. Writing everything down is a more effective way of getting a good overview rather than simply glancing at bank statements in your online banking on a computer screen or mobile banking app.
2. Start a Loose Change Jar
Get an empty jar or large bottle and throw any loose change you have in it. If you chuck 1p, 2p, and 5p coins into it, you will soon see them pile up and you'll be surprised at how much you have.
3) Increase Heating Efficiency
When things get chilly in the house, don't just reach for the central heating button, create your own heat by doing a rigorous workout. That way you can get fit, keep warm, and save money all in one go. Alternatively, add an extra layer of clothing like a large comfy jumper. Also, check your house for any drafts or areas where heat can escape and plug them up.
4) Walk the Walk
Save money on petrol and diesel (and wear and tear of your car) or stop shelling out for the bus or train by walking instead. Anywhere two miles or under is perfectly manageable for most people and it can also be great exercise.
5) Cancel Unused Gym Membership
By now you'll realize that saving money can also be a great way of getting fit too, so why are you still paying £30 – £40 a month for a gym membership you never use?
6) Make a Meal Plan
By planning out your meals for the week, you reduce the amount of food you waste by having to throw it out. Make a batch of certain meals and freeze them for future use.
7) Use a Debit Card and Not Cash
Ditch the cash and use a debit card to make payment. This means you'll only spend the exact amount for goods and services instead of getting out cash and being left with an extra change that you may then spend on little luxuries you don't need. Don't have a debit card? Open a Suits Me® Account today and receive a Mastercard® debit card within 3 – 5 working days.
8) Get Voucher Wise
There are tonnes of sites out there where you can find discount vouchers for a wide range of retailers. Don't buy something online before searching for a voucher code online.
9) Go Easy on Water and Electricity
Cut household bills by having shorter showers, turning lights off in empty rooms and switching off sockets when they're not in use.
10) Ditch TV Channels You Don't Watch
Are you paying a small fortune each month for satellite and cable channels you never watch? Work out if your TV subscription is giving you value for money. Even by threatening to cancel, you can haggle for a better deal.
Useful Articles