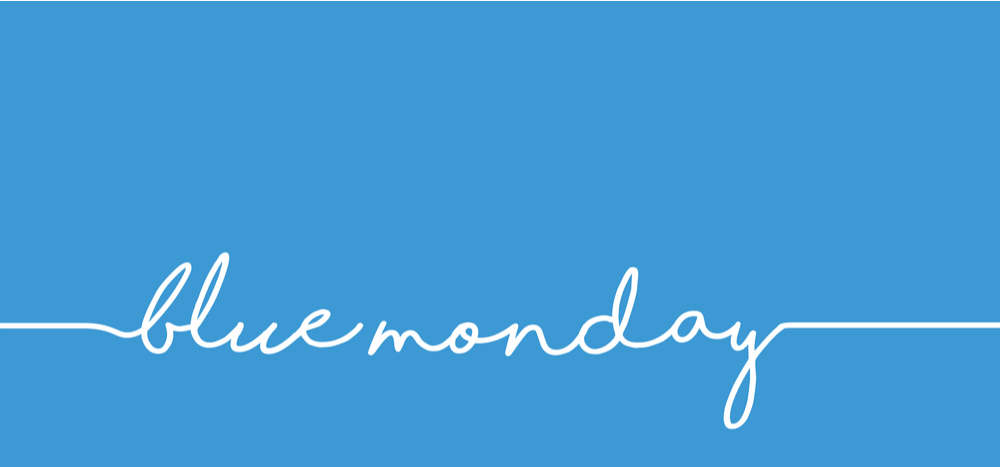 You probably don't need a psychologist to tell you that the period right after Christmas and New Year's can be a bit of a downer. However, boffins have managed to pinpoint the exact moment when that downer hits rock bottom – it's called Blue Monday and, unfortunately, has got nothing to do with the track of the same name by 1980s electronic pop group New Order.
What and When is Blue Monday?
Blue Monday in 2020 is calculated to take place on Monday 20th January. A combination of factors come together to make this what has become commonly known as the saddest day of the year. Many people receive their December salary before Christmas Day, and must make the money stretch until the end of January. On top of that, credit card bills from festive spending start to come in around the middle of January and you'll face an anxious wait until you get paid to tackle them.
Then you have the cold weather, the dark nights and the fading memories of happy times you had over Christmas. That's why the third Monday in January has been branded blue.
How can you Tackle the Effects of Blue Monday?
Well, short of hopping in a time machine and undoing all that holiday spending a month previously, there are more practical ways you can prepare yourself for the oncoming slump.
Devise a Payment Plan
You don't have to wait until that credit card bill plops through your letterbox. Indeed, many statements are available online now via your online banking and so you probably already have a fair idea of how much you owe. If you can set aside money to pay off a good chunk of that debt, that's great, but if that's not an option, you'll need to have a plan. Work out how much you can afford to pay off, tackling the debt with the biggest interest rate first.
Facing your finances head-on may initially be painful, but it is a constructive way to deal with debt and you will feel better afterward, even if you haven't totally wiped it all out.
Organize Meet-Ups with Friends and Family
Christmas and the holiday period is often the best time for get-togethers, but that usually involves drinking and eating to excess. The temptation in January is to hibernate and stay in the house, but cutting off human contact can see us slipping inward and more prone to depression. You don't have to organize a big event, just grabbing a quick cup of coffee with a friend for a chat can keep your mood up.
Get Active
OK, so the gym in January maybe like an electrical store on Black Friday, but you don't need to devise a watertight fitness plan to combat Blue Monday. Simply getting out and getting active is enough to get the blood moving and your heart beating. Going for a brisk walk on a crisp winter morning is good for your physical and mental wellbeing and can clear your head so you can be focused on the challenges the new year has to throw at you.
Alternative Accounts with Suits Me®
Useful Articles