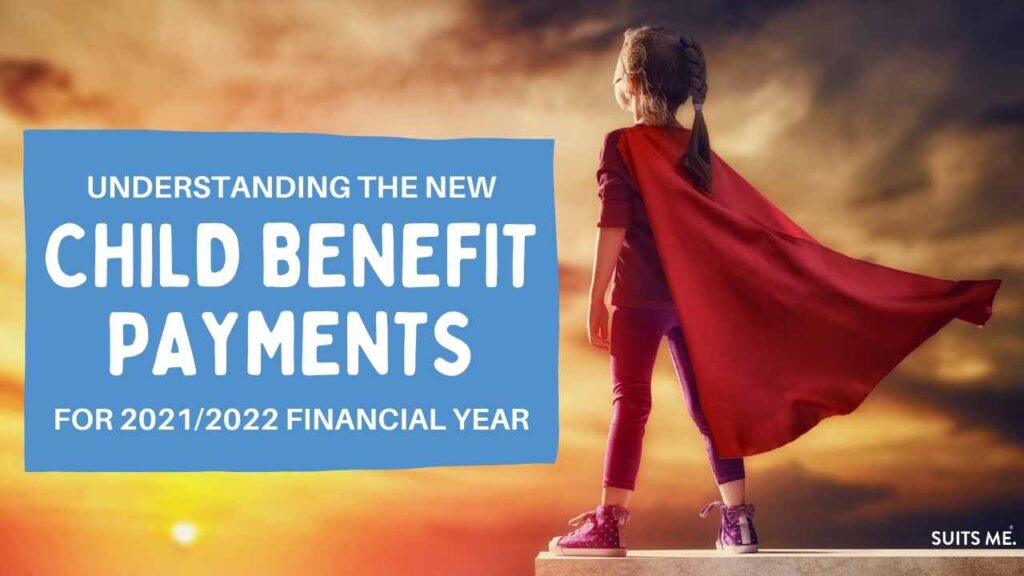 In April 2021, the new financial year will begin. For those on benefits, it brings with it a whole variety of payment changes. The changes will come into effect on the 12th of April after the Department for Work and Pensions (DWP) confirmed that State Pensions will increase by 2.5% and other DWP-provided benefits will increase by 0.5%.
The 0.5% increase to benefits payments covers Universal Credit, Personal Independence Payment (PIP), Disability Living Allowance (DLA), Employment and Support Allowance (ESA), Housing Benefit, and Child Benefits.
Who can Claim Child Benefit?
In the UK, as of 2020, there are around 7.28m families who receive Child Benefit payments, which can help to significantly boost household income.
You can usually qualify for Child Benefit if you're responsible for a child under the age of 16, or under the age of 20 if they choose to stay in approved education or training and live in the UK and earn less than £50,000 a year. Additionally, there is no limit to the number of children you can claim for.
Breakdown of Child Benefit Payment Rates for 2021/2022
With Child Benefit payments, you're paid every four weeks either on a Monday or Tuesday. Currently, there are two Child Benefit rates to be aware of. For the eldest or only child, claimants currently receive £21.05 a week and £13.95 a week for any additional children.
Payments for the 2021/2022 financial year will increase to £21.15 a week for the oldest or only child and £14 per week for additional children. This is an increase of 10p and 5p for the different payment rates. Monthly, this will mean you'll receive £84.60 for the eldest child and £56 per child thereafter.
Likewise, if you claim Guardian's Allowance, this will increase by 10p from £17.90 per week to £18.
Are You Receiving Your Child Benefit Through the Post Office?
The Post Office is due to close its card accounts in November 2021, which will leave 900,000 individuals without access to banking. However, the DWP (Department for Work and Pensions) are due to send out letters to those who will be affected over the next few months.
If you're a post office account holder you, unfortunately, won't be able to keep your post office account open and will need to find an alternative way of managing your money. The DWP have explained that they will stop making all payments, which includes Child Benefit, Universal Credit, PIP, Tax Credits, State Pension, and all other benefits.
So, if you use a Post Office Account Card, you will need to find an alternative way of managing your finances.
Effortlessly Receive Your Child Benefit Payments with Suits Me®
When one door – or should we say account – closes, another one opens. Opening a Suits Me® account takes less than 3 minutes, we don't run credit checks or ask for proof of address and we're giving all Post Office account holders affected by the closure, their first month free with Suits Me®*.
At Suits Me®, we believe in financial inclusion and that everyone should have access to a payment solution in order to manage their money, regardless of their background, personal circumstances, or financial history.
Our accounts are personal e-money accounts that work similarly to a traditional bank account, without the overdraft facility. You'll gain access to a contactless Mastercard® debit card, online account and our mobile app, where you'll be able to manage your money on the go, 24/7.
We also offer a whole variety of banking-like features including:
The ability to set up standing orders and manage direct debits,
Send money within the UK via a transfer, international transfers are available via a partner in the Suits Me® app,
Gain access to our exclusive cashback reward programme where you'll automatically get a percentage of your money back when you use your Suits Me® debit card with our retail partners,
*To ensure you receive your first month free, all you need to do is apply for your new Suits Me® account and give our customer service a call on 03330 151 858 or drop them a message on Live Chat – with proof that you're a Post Office Card Account holder.
Related Posts