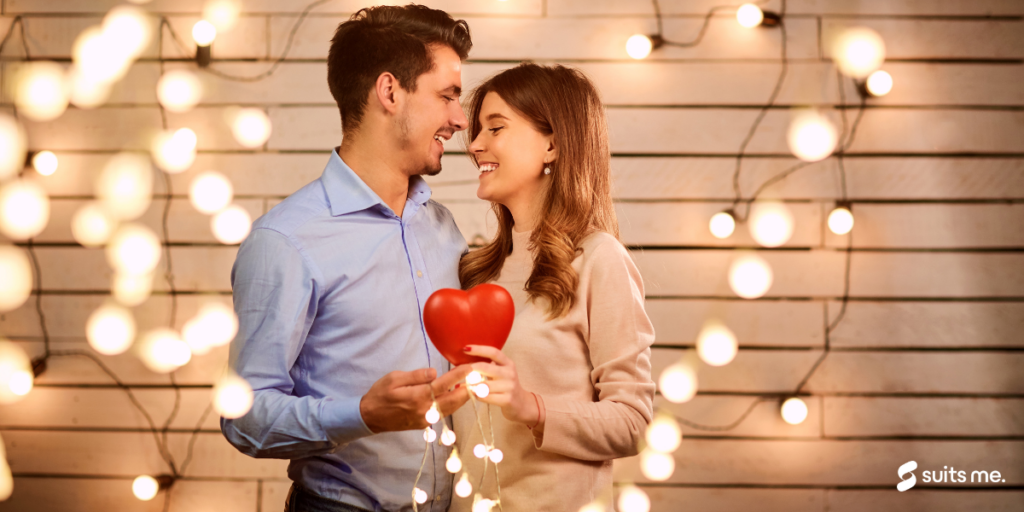 Valentine's Day – a day spent celebrating love and appreciating the most important people in our lives. Usually, the day consists of fully booked restaurants, trips to the cinema, and spending time with our better halves.
It wasn't until March 2020 that the UK went into the first national lockdown, meaning Valentine's Day 2020 was just business as usual. However, this year is a little different, with restaurants, cinemas, and pretty much every date location closed to battle the spread of COVID.
So, we've put together some easy, last minute, lockdown date ideas perfect for you to share the love with, well, the one you love.
Cook Your Favourite Foods
Why not recreate the very first meal you shared together at a restaurant? Or how about trying to make some of your takeaway favourites?
Equally, you could bring it back to basics and throw in a pizza and some sides to watch in front of a movie or whilst listening to your favourite songs. If you're not massively into cooking, you could try a baking competition to see who can make the best dessert? Or follow along with an online cooking class if you're wanting to make something *fancy*.
By cooking together, you will make some fun memories and share some laughs – so if neither of you is a natural cook, who cares? At least you've tried something new 😊 – just try not to burn anything, a smoky kitchen could be a bit of a mood killer.
Plan a Romantic Picnic in the Car
Ideally, a picnic in the park would be better – but in the UK, Valentine's Day is often a bitterly cold one. So, one option is to pack up all your favourite food, some hot drinks, and a blanket and drive to a scenic spot (lockdown rules dependant) where you can enjoy the view and company from the warmth of your vehicle.
If you don't drive or don't own a car, you could just as easily have a picnic at home but you could add that special touch by making a den, complete with fairy lights, blankets, pillows and hot water bottles and hot chocolates to keep it warm and cosy.
Unleash Your Inner "Bob Ross" With Some Art
It's time to explore your creative side with your partner by following a Bob Ross painting tutorial online. Spice things up a little by having a few cocktails whilst you paint together or if you're a child at heart, why not see what masterpiece you can come up with wearing a blindfold.
If you don't have the patience to follow a painting tutorial, why not create your own pottery using airdry clay, for some hassle-free fun. Plus, anything you paint or making will be will be an everlasting symbol of your date.
Dial-up the Romance over Zoom
Unfortunately, not everyone can be with their partner this year due to the restrictions in place to prevent this spread of COVID, but this doesn't mean you can't spend a nice Valentine's Day together.
We know, you've probably had a thousand zoom dates whilst we've been in lockdown. So, here are a few ideas to make it that extra special this Valentine's Day:
Turn your living room into a concert by streaming your live performances from your favourite artists.
Order each other's favourite takeout to their house, make it a game by trying to guess each other's order (plus if you order locally, you can support small businesses too!)
Use Google Maps to revisit your previous date locations and see if anything has changed since you last visited. Make a note to revisit these places together when you can.
Visit the virtual zoo – At Chester Zoo, they've brought the Zoo to You by hosting live virtual zoo days, plus you can catch up on YouTube.
Virtual Game Night – there are plenty of virtual versions of your favourite games that you can try with your partner, check out Tabletopia or Boardgame Arena.
Create a quiz about your relationship to connect on that deeper level – there are plenty of quizzes in this format online, but just leave any potential questions for disagreement to one side – Valentine's Day is about spreading the love after all.
Plan Your Next Trip Together
Although travel is probably not on the list for this year, having an amazing trip planned with your partner is something to look forward during this chaotic time of our lives.
A fair few travel companies are offering small upfront deposits for trips in 2022, which will also give you and your partner some time to save those extra pennies.
All Suits Me® account holders can receive up to 6% cashback when you book a holiday through our travel cashback partner, Inspire ✈️
So if you're thinking about taking a city break to Amsterdam or relaxing on the beach in the Maldives – Inspire have got you covered with their huge range holiday packages & competitive deals!
Alternative Accounts with Suits Me®
As a Suits Me® account holder, you will automatically benefit from our exclusive retailer cashback programme which includes lots of popular retailers.
With Suits Me®, you get a contactless Mastercard® debit card that can be used in stores, online and over the phone in millions of locations worldwide. You'll also gain access to an online account and our mobile app where you'll be able to manage your finances on the go, from anywhere in the world.
You'll be able to set up standing orders and manage your direct debits, transfer money in the UK (and internationally via a partner in the Suits Me® app), withdraw cash from ATM's and have full access to our exclusive cashback reward programme.
Opening an account with Suits Me® takes less than 3 minutes, we don't do any credit checks or ask for proof of address and we accept 99.8% of all applicants.
Related Posts