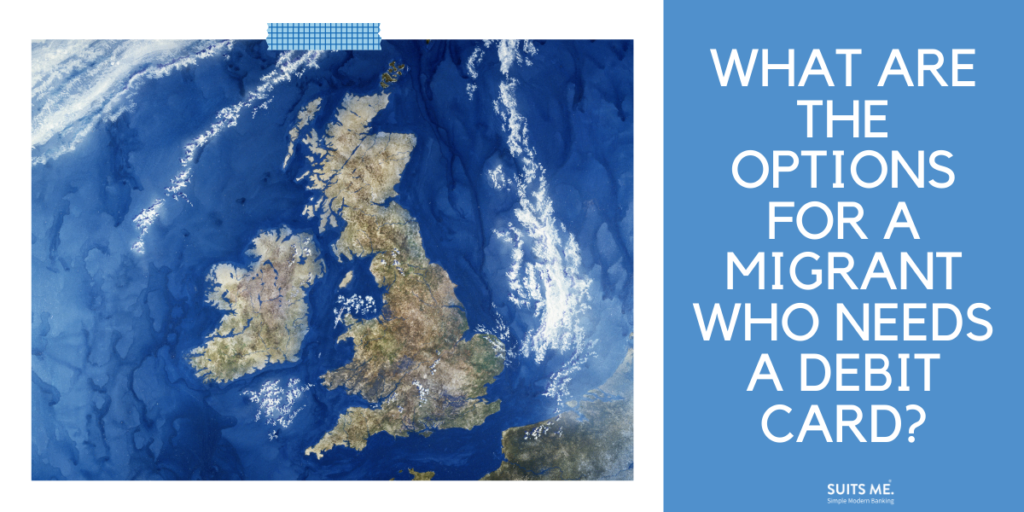 A debit card is a useful thing to have in your wallet or purse, but getting your hands on one if you are a migrant in the UK can prove difficult.
Banks will issue debit cards to customers who have a current account with them. While that may seem quite a basic step to take to get a debit card, it is an avenue shut off to many migrants.
Why do Migrants Struggle to Access a Bank Account in the UK?
Migrant workers in the UK can find it difficult to open bank accounts and, therefore, getting a debit card. There are several reasons why a migrant can be turned down by a bank for a current account.
Many migrants have not been living in the UK for very long, so are unable to prove that they have been at the same address for the required minimum of three months.
They may also not be able to pass a standard credit check because they will not have built up a sufficient history of borrowing in the UK. Therefore, migrants often have to explore alternative options when they need to get a debit card. The main options include:
Prepaid Debit Card
A prepaid debit card works in much the same way as a regular debit card. You can use it to withdraw cash from ATM and use it to pay for goods in-store or online. However, a prepaid card is not linked to a current account in the same way a normal debit card is.
Instead, the user loads money onto the card and can only spend the amount of money that is on the card at any given time. A prepaid debit card comes with a card number and expiry date, which means you can set up payments to the card, such as salaries or benefits.
The card user can also use a prepaid debit card to pay regular bills that require direct debits or other regular payments.
To get a prepaid card, you just need to prove your identity, which can be done using a passport. There is no form of borrowing involved, so you will not need to pass a credit check to be approved. Approval rates for prepaid cards are almost 100%.
There may be some fees involved with a prepaid debit card. Users may have to pay loading fees of between 1% and 3%. You may also have to pay a monthly fee for having the card.
Basic Bank Account
Migrants will find it more straightforward to open a basic bank account as doing so removes many of the familiar difficulties they encounter when trying to get a debit card.
A basic bank account does not offer an overdraft, meaning the user can only spend the money they have in the account at any time. This means migrants do not have to pass a credit check to open a basic bank account but will be issued with a debit card.
Having a basic bank account with a debit card allows them to shop online and set up regular payments for expenses such as rent and bills while they can also receive payments through their account.
Alternative Accounts with Suits Me®
Here at Suits Me®, we offer much more than just a basic prepaid debit card. Our accounts are personal e-money accounts which work similarly to a traditional bank account. You'll gain access to your online account and our mobile app, where you'll be able to manage your money on the go, 24/7.
We offer a whole variety of banking-like features including:
The ability to set up standing orders and manage direct debits,
Send money within the UK via a transfer, international transfers are available via a partner in the Suits Me® app,
Gain access to our exclusive cashback reward programme where you'll automatically get a percentage of your money back when you use your Suits Me® debit card with our retail partners.
Opening a Suits Me® account takes 3 minutes and you'll gain access to your online account immediately so you can start managing your money. We don't ask for proof of address or run a credit check. We accept 99.8% of all applicants – so if you're looking for a suitable alternative solution apply today!
Related Posts