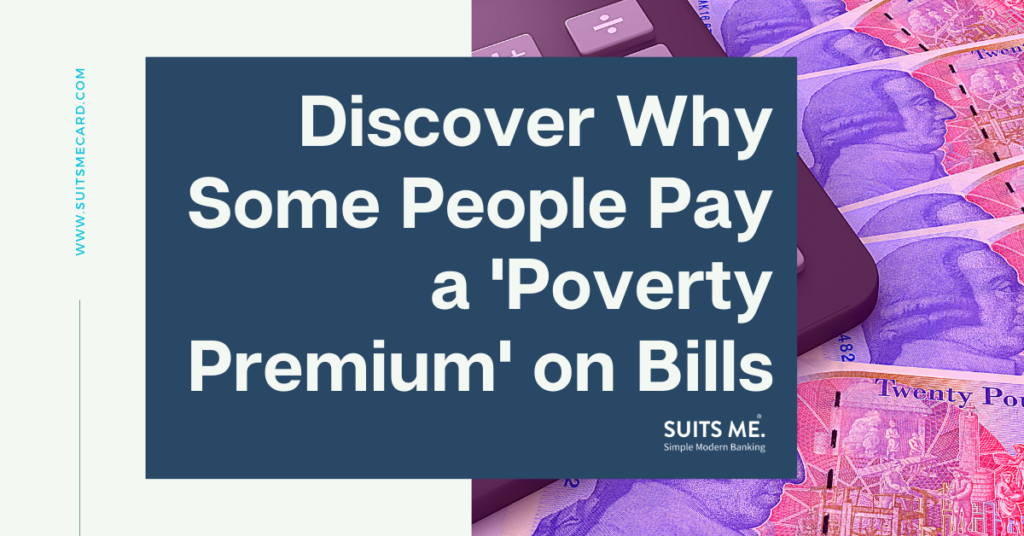 In a 2018 report, by the Social Market Foundation revealed that the number of people who were not served by a mainstream bank account, which is thought to include over a million people in the UK, are more likely to be penalised by the so-called 'poverty premium'.
The report considered data from a number of sources, including a 2010 report by Save the Children and a 2016 study conducted by the University of Bristol.
The Extent of the Poverty Premium
The sum identified for this premium was £256 accounting for the additional research and how much on average an individual would pay annually on excess charges, fees and interest on standard goods, compared to their peers who were 'financially included'.
These excess charges could include anything from paying more for household bills, (like gas, electricity, broadband and water), when having to pay in cash or by cheque rather than direct debit or standing order and not being able to purchase products and services online and thus often missing out on the best deals.
Defining the Poverty Premium
A poverty premium is the additional costs that are faced by low-income households when purchasing the same essential goods and services as households on higher incomes.
There are eight main areas where the impact of the poverty premium can be most felt. These include:
Using more expensive pre-payment meters – either because of the payment method or because these customers are on a 'sub-optimal' deal.
Not paying by the cheapest billing method – this is often direct debit, which can only be paid by those with a banking facility.
Unable to move to the best fuel tariff – this can be related to credit score or the inability to pay via direct debit.
Paying to receive paper bills due to lack of internet access
Geographical premiums – paying more for services when living in an expensive or remote area
Insurance – Lack of internet access can prevent individuals from comparing deals. Often insurance renewals can increase and in some cases cancelling a contract once it's begun to move to a cheaper provider can result in more costs
Paying to access money – for example, only being able to access ATM's that charge.
Using higher-cost credit – This occurs when low-income consumers pay higher interest when they purchase essential goods on credit.
Vulnerable Consumers Pay More
When consumers have limited options for purchasing things, such as a lack of online banking, they can end up paying quite a bit more for the same products and services.
According to a 2014 report by Consumer Futures, a statutory representative for consumers across the UK, the basic cost of running a household that pays a 'premium' on their vital services can increase by 10%. Certain groups of consumers pay higher prices for goods and services, simply because of their vulnerable position in the market.
Promoting Financial Inclusion Through Alternative Banking Solutions
Even if consumers don't have a bank account, and can't currently get one, they should still be able to access to fair prices, with discounts and without the additional costs. Alternative banking providers can provide services that are similar to those of a bank account.
Alternative Accounts with Suits Me®
Suits Me® is one example of an alternative solution. Where we strongly believe in financial inclusion and believe that everyone should gain access to suitable banking-like features, regardless of their background, personal circumstances or financial position.  
We offer all of our account holders a contactless Mastercard® debit card that can be used in millions of locations worldwide. You can manage your money through your online account, or via our mobile app. 
This means that transfers and payments can be made much easier and faster. You'll be able to manage your direct debits and set up standing orders through the app, reducing the poverty premium you may have encountered.
Additionally, we offer all of our account holders an exclusive cashback reward programme, where you'll be able to get a percentage of your money back when you use your Suits Me® card with our retail partners.
Related Posts