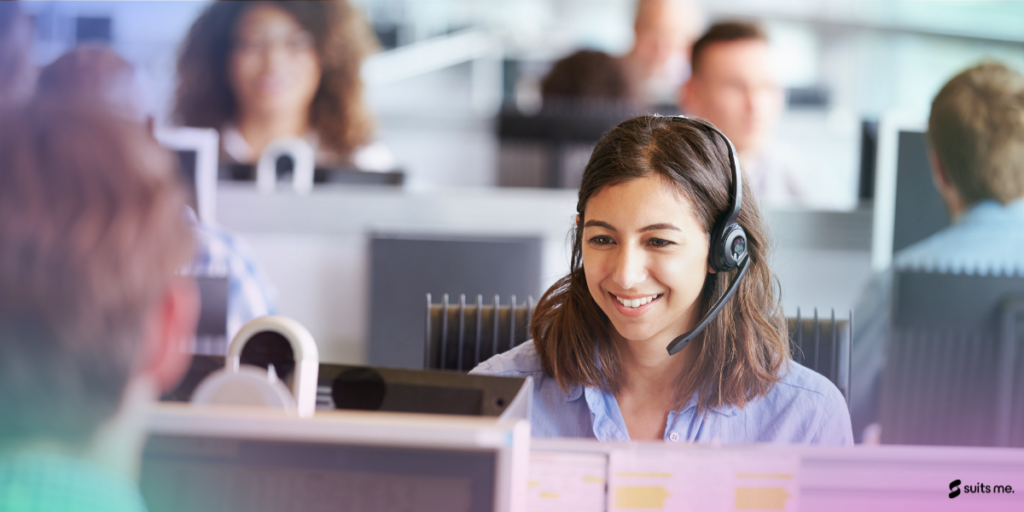 Banking in your own language is one of the easiest ways to guarantee fair, secure, and accessible services in our sector, that's why we pride ourselves on having an extensive and skilled customer care team.
After Suits Me® first hired staff members who spoke a language other than English, we've insisted on having multilingual members of the team ever since. Here's how employing multilingual staff allows us to help all our customers equally and take some of the weight of our business partner's shoulders.
Understanding Our Customers
There are numerous reasons why our account holders choose Suits Me®. Amongst those are our cashback rewards programme where customers can save whenever they shop with our retail partners, the fact that they don't require credit checks or proof of address to become a customer, or if they've been referred by one of our business partners when they're enrolled at their new job.
Out of those referred account holders, a majority of them are migrant workers from Europe who are much more comfortable speaking their own language. Over a third (34.27%) of all our 2020 customers speak Romanian as their first language, with just over 26% speaking either Bulgarian or Polish.
Whilst a lot of them speak perfect English, banking terminology and detailed information don't always translate well. We knew from the offset that this would be an issue, so we've built our in-house team and trained them to be able to offer the same level of support to every customer, no matter where they're from and the language they speak.
Trust & Transparency in Financial Services
In a lot of cases, new Suits Me® account holders haven't had a conventional banking account before and are naturally wary of an unknown organisation keeping their money. Our multilingual team is forefront in proving modern banking is a dependable option.
A large majority of account holders whose first language is not English are migrant workers from eastern Europe so it's important to note that out of the 40 million financially excluded people in the EU, most are from Romania, Bulgaria, Slovakia, Hungary and Poland. This means there's a higher-than-average possibility that over half the customers we serve have not had a bank account before.
We strongly believe in ending financial exclusion and one of our key aims is to help make that happen. Financial exclusion is a global issue, where people find themselves outside of mainstream banking through a lack of trust or factors out of their control – we feel the easiest way to garner trust between our account holders and modern financial services is to make banking as open as possible.
Having live customer care support in a customer's own language proves we have nothing to hide – an ethos we carry on throughout the Suits Me® website. Our costs page is amongst the first you see on the website and our T&Cs have been professionally translated into ten languages.
By having everything in the open and letting our customers hear advice in their first language highlights the fact we've done a lot more than others to prove to our underbanked customer base that they have nothing to worry about when they decide to bank their cash.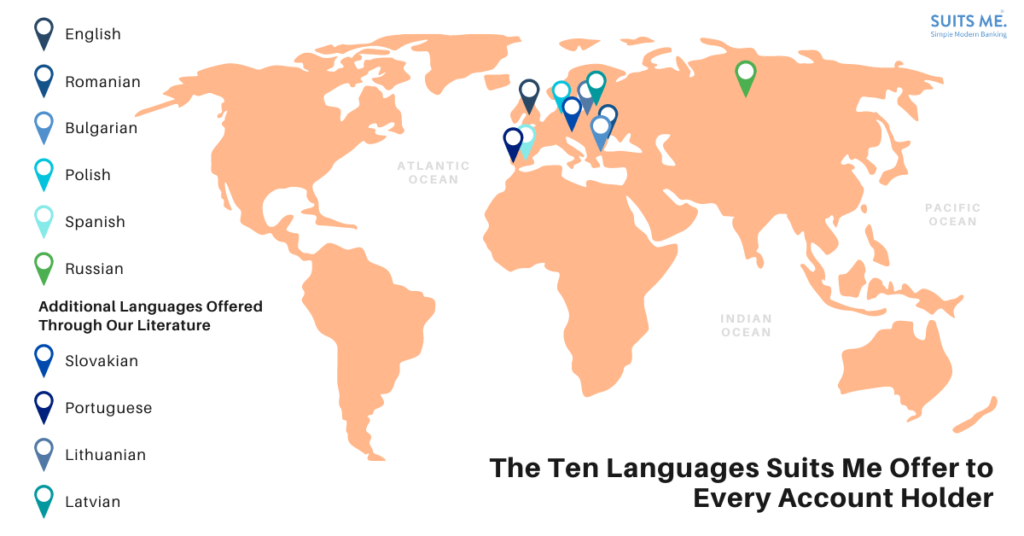 Ensuring our Services are Accessible
After Suits Me®'s inception in 2015, we realised early on that a multilingual team would be absolutely invaluable. It became clear that the moment anyone asked a question that went off-script, we would struggle to help them efficiently, putting an extra barrier between them and full access to their money.
Despite having professionally translated FAQs and marketing material at the time, we weren't convinced we were equally serving all of our customers and as a result made their experience worse and more daunting, as US-based research had shown that support in a person's native language was broadly popular.
No matter how high quality a company's translation might be, a selection of translated answers cannot always cater to each customer's unique situation. Many businesses in fintech try to get away with this as a cost-cutting measure, but ultimately this has a negative impact on how accessible your service is, discriminating against those without a good standard of English. We believe that true, multilingual support will routinely set others apart.
We try to make Suits Me® as simple to use as possible, giving our customers all the tools they need to manage their finances even if they're totally uninitiated. This level of customisable banking right down to their preferred language when they join makes sure there's nothing in the way if a customer needs succinct and relevant help.
Faster for Everyone Involved
Even basic banking jargon can be difficult to translate in a rush, meaning the to and fro of attempting to decipher what each other means causes delay after delay. When someone's money and wages get involved, delays can have serious consequences for account holders and our business partners.
It goes without saying that a multilingual team ends this translation gridlock saving us, our business partners and customers heaps of time and effort. In conversations with our businesses we've learnt that the support team helps them ease disputes regarding wage payments, answers questions succinctly and above all ease the stress they'd often come across on paydays.
Business partners who use Suits Me® for payroll card solutions shouldn't have to think about it once an employee's account is up and running, and our support team lets that happen, and the care team is absolutely essential to that.
Breaking Language Barriers with Suits Me®
We don't believe that a list of stock, translated answers is enough to help our customers and business partners.
Every guide, leaflet, poster or letter we send to our business partners when they join us is available in the most common languages we come across for free, and if they don't have the answer your employees are looking for they can easily call or email us to speak to a team member who is a native speaker of their language. Plus any communication emails we send to our account holders are translated into a variety of languages.
We're exceptionally proud of the team we've built in the last five years and hope that, as it grows, we welcome more team members who can help to expand our language portfolio, serving even more languages. If you're one of our business partners and there's a particular language you think your worker's would benefit from being supported by Suits Me®, don't hesitate to let us know and we'll happily take your feedback on board.
Related Posts