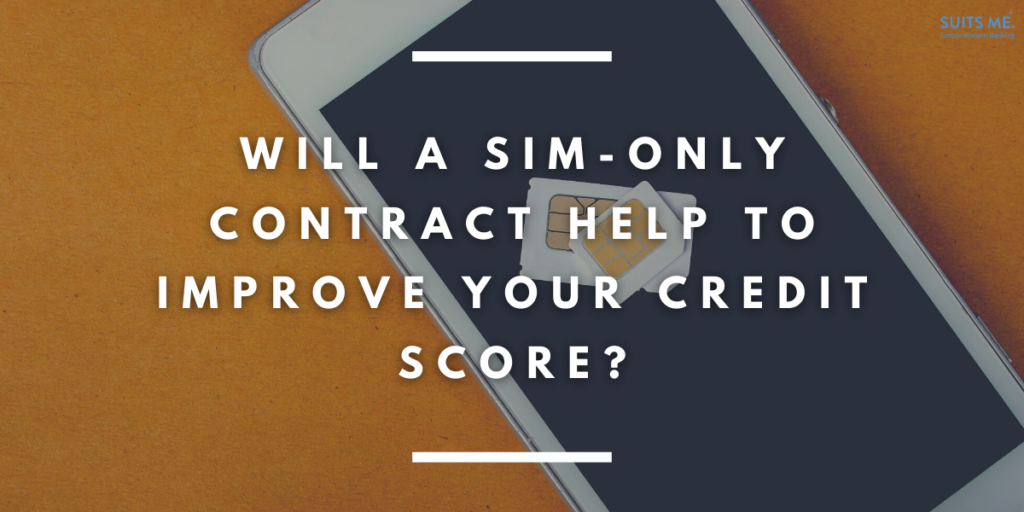 SIM-only contracts are perfect for individuals with a poor or non-existent credit score as the credit requirements are much more relaxed, meaning your credit score doesn't have to be particularly good in order to be approved by the mobile service provider.
Usually, around 99% of individuals are accepted for a SIM-only deal compared to a monthly contract, but can they help to improve your credit score?
What is a SIM-Only Contract?
A SIM-only contract only covers the mobile service you'll receive including, texts, minutes, and data. The difference between this and a monthly contract is that you don't get a mobile handset provided in your deal.
To get started, you're chosen network will send you a new SIM card which you simply need to pop into your phone, you'll have a new number which you should be able to change to your existing number if you prefer – but this can take up to five business days and can sometimes cost a small fee.
Can You get a SIM-Only Contract Without a Credit Check?
In many cases, you won't need a credit check for a SIM-only contract as the term length is under six months.
However, this can really depend on the provider you want to go with. The four main providers in the UK (EE, Three, O2, and Vodafone) will run a credit check to see how much of a risk you are. They would base on whether you've had a contract with them before and the nature of SIM-only contract you've chosen.
If a provider does want to check your credit history, the requirements will usually be more relaxed as they aren't providing you with a handset and you're not tied down to the deal as you may.
Will a SIM-Only Contract Help to Improve my Credit Score?
The issue with SIM-only contracts is that they're not a form of credit as you're not borrowing any money in advance. You pay an upfront fee each month before your new minutes, data, and texts are added, which doesn't impact on your credit score.
However, if you choose to pay via Direct Debit repeatedly each month it can help to boost your credit history and show that you're reliable.
What are the Benefits of a SIM-Only Contract?
There are plenty of benefits when choosing a SIM-only contact, here are just a few examples:
Added Flexibility
This type of contract tends to be the most flexible form of deal because you're not tied down to a particular mobile phone handset or network provider. So, if you've found you're not getting the best coverage, you can easily go elsewhere.
Costs are Generally Lower
As you're not paying an additional fee for the handset, your monthly charge will tend to be a lot lower as you're only paying for the minutes, texts you send and data you use. Additionally, you have a choice of the handset you use (as long as it's unlocked) rather than paying out for a new one.
You're Not Tied Down
Most SIM-only contracts have a minimum term of around 30 days, compared to a monthly contract where you're tied in from anywhere between two and four years. This is perfect if you want to try out a new network before committing.
Is Your Credit History Preventing You From Opening an Account?
Here at Suits Me®, we don't run a credit check in order to provide you with a suitable solution. We believe in financial inclusion – meaning we think everyone should have access to an account regardless of their personal circumstances or financial position.
We offer an e-money account with a mobile app and online account and a contactless Mastercard® debit card plus, you can send and receive money, set up direct debits and standing orders to ensure you don't miss a regular payment and best of all, we offer an exclusive cashback reward programme where you'll automatically get a percentage back on the money you've spent when you use your Suits Me® card with one of our retail partners. 
Related Posts