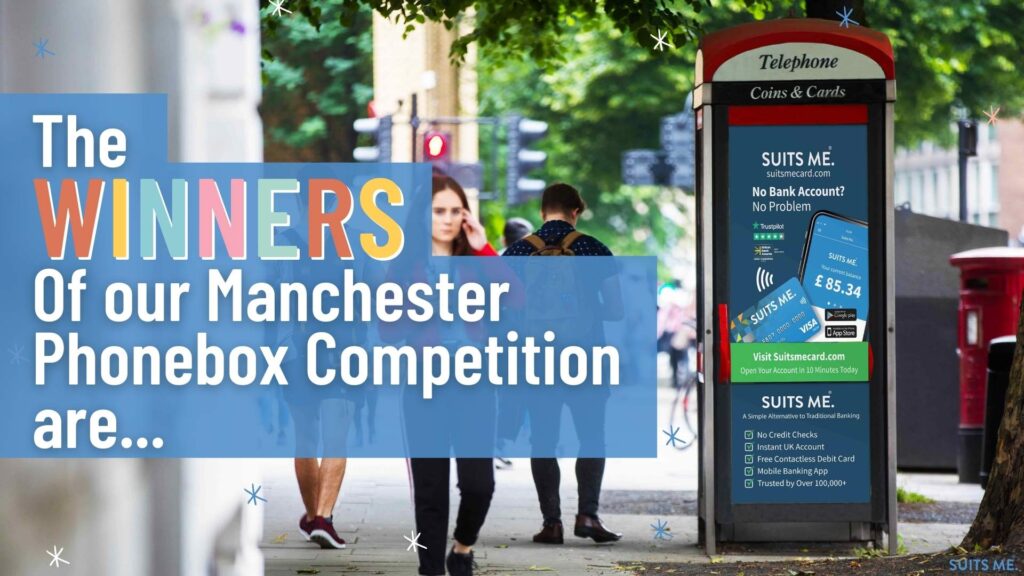 Since the start of January 25th 2021, we've taken over nearly 300 phone boxes across central and the greater Manchester area and covered them with our Suits Me® branding! To celebrate, we wanted to give three lucky people a chance to get their hands on a prize and today, the winners are announced!
To be in a chance of winning, we asked people to:
Follow & Like Us @suitsmecard
Find one of our phoneboxes
Take a picture of the phonebox with the Suits Me® advert
Post your picture & tag @suitsmecard
Prizes up for Grabs 💰
We have three Amazon vouchers on offer – perfect as the lockdown is coming to an end!
🥇 1st: £150 Amazon voucher
🥈 2nd: £100 Amazon voucher
🥉 3rd: £50 Amazon voucher
Our Competition Terms and Conditions
This competition ends on Tuesday 30st March 2021 at 11:59pm.
Winners will be randomly selected & announced on Wednesday 31st March 2021 through our social media channels.
All competition entries must be 18+ to enter. If the official winner does not accept the competition prize within 72 hours of us contacting them, another winner will be drawn out thereafter.
Now Onto the Winners…
Our winners have been randomly selected, and are as follows!
In Third Place🥉
We have @nuttyasafruitcake who has got their hands on a £50 Amazon voucher!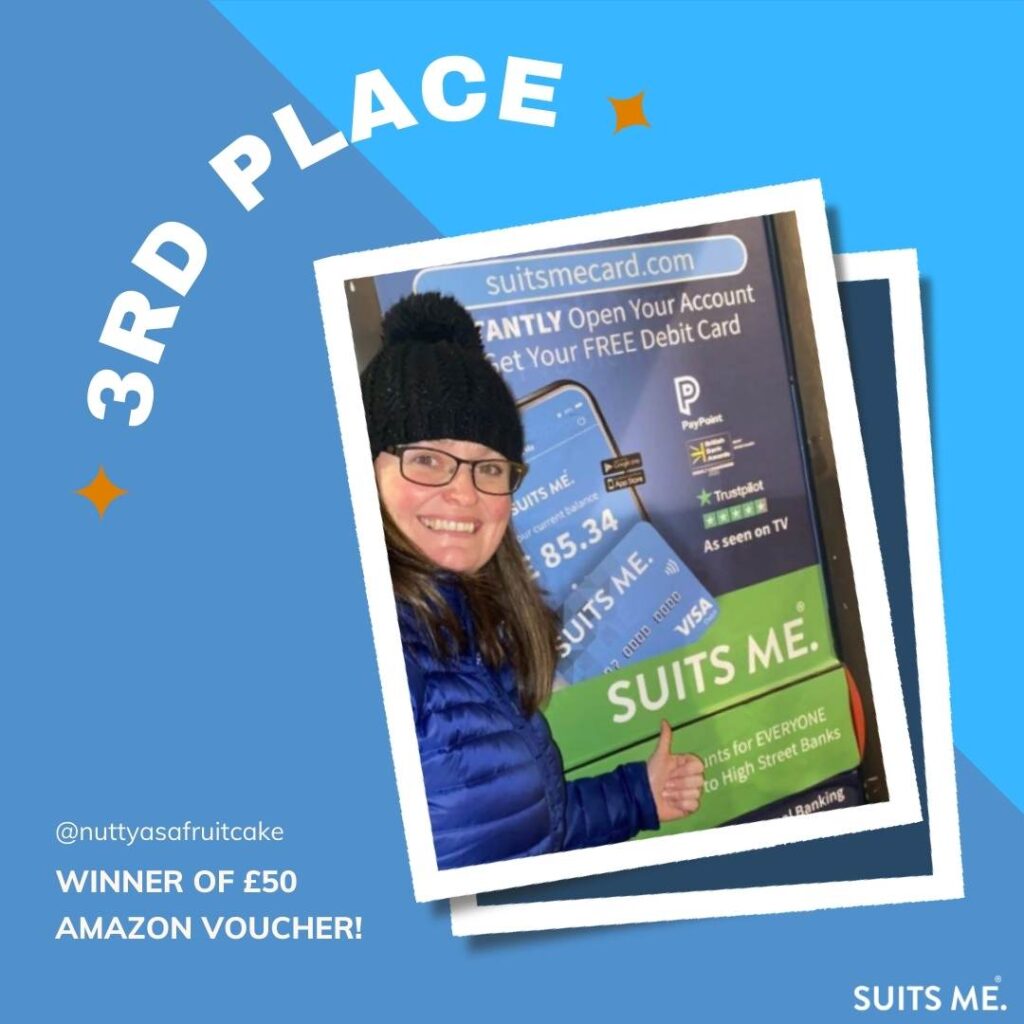 In Second Place 🥈
Our second-place entry goes to @_Sharonwallis_, on Twitter who wins a £100 Amazon voucher!
In First Place 🥇
And the top spot goes to @bazza1848, who will take away £150 worth of Amazon vouchers!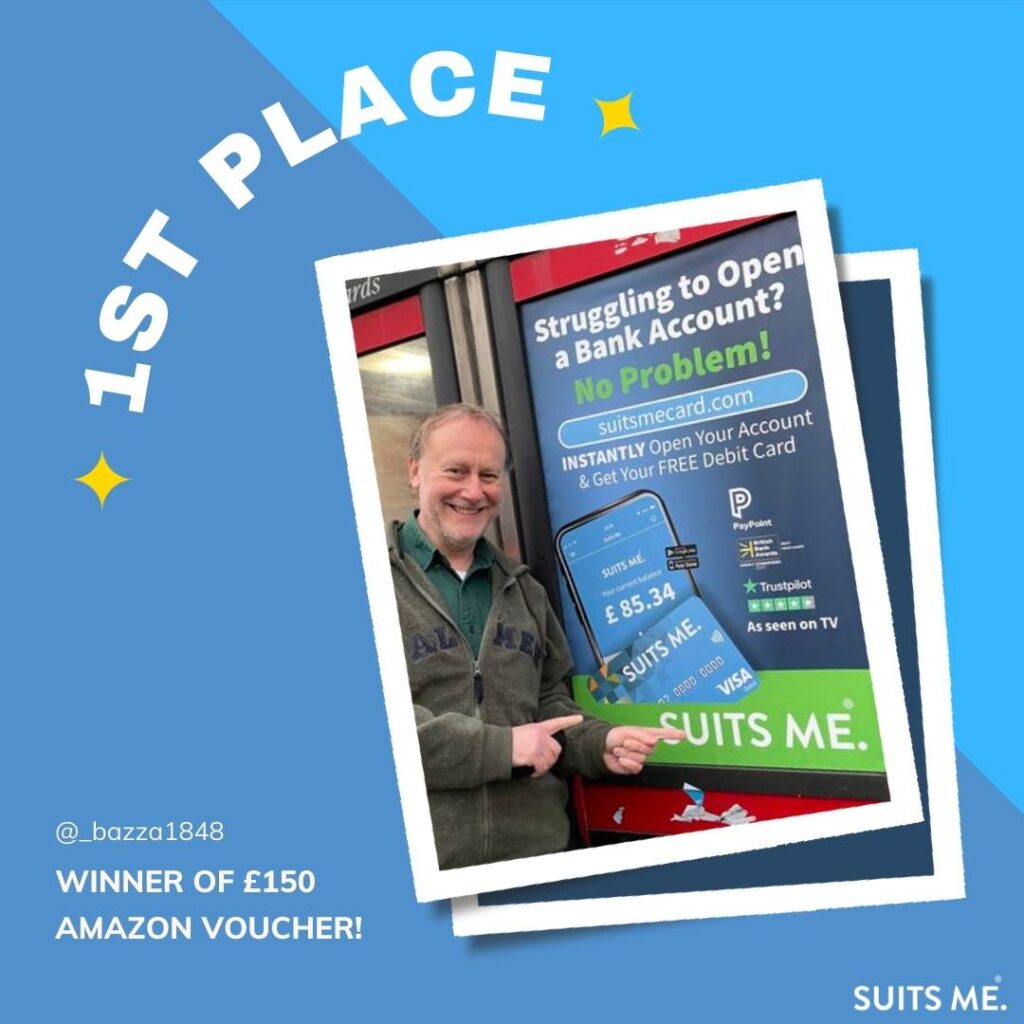 Thank you to all those who entered! We regularly hold competitions to reward our account holders and promote our products. So, follow our social channels to find out and take part in our next competition – and who knows, maybe you could be our next winner!