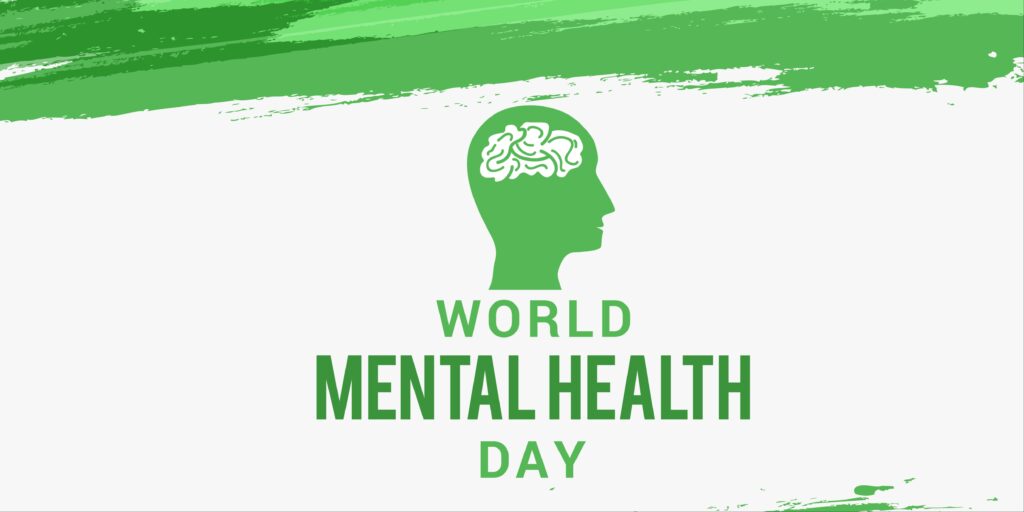 On the 10th of October every year, the world commemorates World Mental Health Day and this year it comes at a time where many of our lives have been impacted as a result of the COVID-19 global pandemic.
Over the last few months (although it feels like a lot longer!), we've all experienced significant changes to how we live our daily lives, with many of us unable to do the things which support our mental health whilst we continue to battle with the virus.
The coronavirus has also brought many financial changes to our lives with the furlough scheme reducing our pay by 20 percent, job losses occurring across different industries and the growing concerns about the British economy. So, we take a look at some useful tips to help deal with the financial pressure and money worries that affect 9.5 million adults across the UK.
Understanding Your Money & Your Mood
We get it, you worry about money which in turn affects your mental health, which makes managing your money harder. It's a vicious cycle – but one that can be broken.
The first step is to work out your thought patterns around money and the habits you have when you're struggling with your mental health. For example, when you're feeling particularly stressed do you rely on takeaways? Or forget to pay your bills on time?
Think about the reasons you've spent or saved money and why? Reflect on what aspects of dealing with money makes your mental health spiral? Could it be problems with the technology around online banking, or working out how much money you actually have to spend on essentials after your bills are paid?
It could help to keep a diary with all your spending and how you were feeling at the time of the purchase to give you a greater understanding of any habits, triggers or spending patterns.
Organise Your Money for a Better Wellbeing
Being organised can allow you to feel more in control of a situation. Especially, when it comes to your finances. Some ways to help you get organised include:
Creating a realistic budget – We have some top tips to get you started or the Money Advice Service can help.
Tackle your debts – Now, we know this one may seem overwhelming. Especially if you don't know where to begin. With creditors, it may be worth setting up a standing order to repay the debt back in instalments – but you would need to speak to them first. If you need a helping hand, the charity StepChange has a useful debt remedy tool that can help you with your next steps.
Check your balance – this is so important, even if it seems scary. If this is something you do too frequently or not enough – set yourself a specific time of the day or week when you make check it. If you have the option to use online banking, then it will only take a few moments but it will help you keep on track.
Limit your spending – You can do this by setting aside money for your living expenses each day or week and only spending that money rather than purchasing unnecessary items.
Direct debits – If you forget to pay your bills on time, setting up a direct debit could be the way to go. Just contact the company you make the payment to and then will be able to help with this. Often, you can do this on your online account and it usually takes less than five minutes.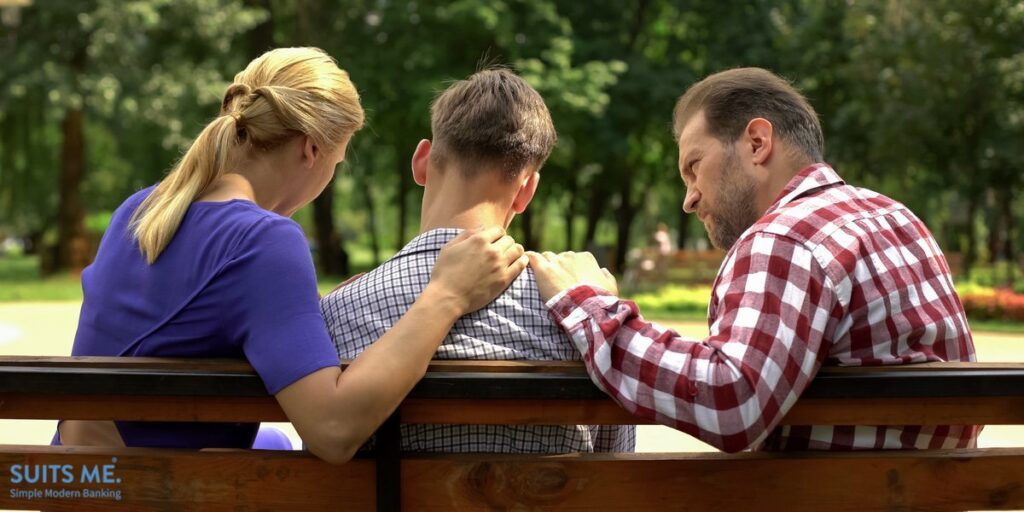 Confide in Your Family & Friends
By explaining to someone close to you, who you trust, about your warning signs or trigger patterns they may be able to help when you need it most or ask them to accompany you to any support meetings or appointments if you are using services that can offer you support.
You could try giving your card to someone else until you feel able to make better manage your money (but you must have complete trust in this person). Remember not to save your card details to your phone or digital wallet so you're not tempted to spend.
If letters and emails are getting on top of you, you could always ask a trusted loved one to open them for you and let you know which ones are important and need to be dealt with.
Signs of Mental Health Issues due to Money Worries
There are various signs that people may experience due to money worries. Even if you personally aren't experiencing any of these signs, it's worth making a note so you can check with your family members and friends during this difficult period in our lives.
Changes in mood or temper
Increased tiredness or unable to sleep
Being anxious, stressed, lacking confidence about contacting their banking provider
Spending more money than what's available
Not opening bills or post
Avoiding mentioning or talking about money in any way
Feeling like they're not in control
Worried about spending money – even when it's available
Not checking their bank balance or managing their finances
Forgetting to pay bills
A change in their ability to look after themselves
Avoiding making financial decisions
These are just a few examples of what individuals can experience when suffering from depression or anxiety due to money. Remember though, there are services available if you need some support to get back on track. We've created a list of useful resources that can help anyone who needs it.
Get Support from a Mental Health Charity
The first step is always the hardest, but if you're concerned or worried about yourself or a loved one, speaking to a friendly voice who can offer expert advice can be the help lift the weight of your shoulders.
For Urgent Support & Advice
If you need help during a mental health crisis or emergency, there are various NHS mental health helplines that are for people of all ages that can offer 24-hour advice and support.
To find the best advice in your area based on your age, visit NHS: Find An Urgent Mental Health Helpline. All you need to do is answer a few questions and you'll be given the phone number or your local mental health service.
Find a Helpline to Support You
Don't be afraid to get the help you deserve, remember that you will be able to overcome any mental health problems you're facing. You just need to make the first step in the right direction and focus on your needs. There are multiple helplines for you to choose from, below are just a few examples of the support available.
CALM (Campaign Against Living Miserably)
CALM is a charity for men aged 15 – 35
Website: The Calm Zone
Phone number: 0800 585 858 (open 7 days a week 5pm to midnight)
Mind
A charity that promotes the needs of people who suffer from mental health issues
Website: Mental Health
Phone: 0300 123 3393 (Monday-Friday 9am to 6pm)
Samaritans
Confidential support for anyone feeling distressed or in despair
Website: Samaritans
Phone: 116 123 (free 24-hour helpline)
SANEline
SANEline is a national out of hours mental health helpline offering specialist support
Website: SANE
Phone: 07984 967 708 (Sunday – Friday 2pm to 11pm) – Here you can leave a message with your name and contact number and a professional will call you back as soon as possible
Switchboard
Switchboard can offer support to LGBT+ people and can offer mental health support regarding any issue, with nothing off-limits.
Website: Switchboard
Phone: 0300 330 0530 (10am – 10pm 7 days a week)
YoungMinds
Support if your child is suffering from mental health issues
Website: YoungMinds
Phone: 0808 802 5544 (Monday to Friday 9.30am to 4pm)
Related Posts: