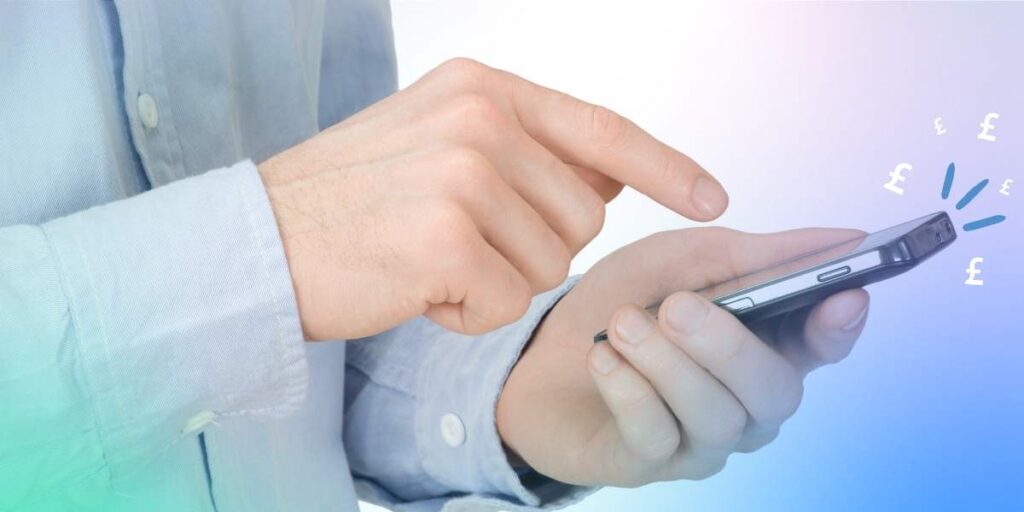 What is an e-Money Account?
An e-money account exists purely in digital form. The account itself is managed entirely through an app on your smartphone, meaning you never handle any cash. It can be used to pay for goods and services by using your phone as a contactless debit card or by sending money electronically.
Are e-Money Accounts the Same as Online Current Accounts?
They share many similarities, including being able to view balances and transactions in a click or two. However, the accounts do differ in several ways. With traditional current accounts, a bank can use the funds in your account to lend it to a third-party borrower and earn interest on it. Most of these banks are huge institutions, so they will always hold enough money to cover funds and make them available when a customer wishes to make a withdrawal.
With e-money institutions (EMI), money gets deposited into the account and is converted into e-money. These funds must be protected in the account and cannot lend on and earn interest.
Another significant difference between online current accounts and e-money accounts is that an online current account is linked to a bank and, in many cases, a particular branch. This means that you can deposit cash and cheques through the bank into a current account but not in an e-money account.
An e-money is usually linked to a payment card (usually a debit card from another current account), and this is how it is funded. However, if you wish to add money to an e-money account, you'll need to do this through a third-party service, such as Paypoint.
Is an e-Money Account Safe?
E-money accounts aren't protected by the Financial Services Compensation Scheme (FSCS). The FSCS covers more traditional current accounts. In the event of the bank going bust, the scheme will compensate deposits of up to £85,000.
This is not the case with e-money accounts. However, because the funds in an e-money account are ring-fenced and not used in the same way that traditional banks use them, customers should expect to get their money back if the EMI itself falls into difficulty.
When making payments through an e-money account, your debit card details are never revealed, so there is an added layer of security which means no one can use your account details to make fraudulent payments.
What Are The Other Benefits of an e-Money Account?
E-money accounts have proved popular with those who find it difficult to access mainstream banking products. Most EMIs don't offer credit facilities, which means that people with poor credit scores can open accounts quite quickly because there is no credit check involved.
E-money accounts offer digital debit cards which need to have funds loaded onto them, so you don't use them as credit cards and can only spend the amount of money you have on them at any given time.
These accounts also benefit from the fact they have always existed in digital form and are usually more innovative and user-friendly than mobile banking apps from mainstream banks.
Alternative Banking with Suits Me
Here at Suits Me, our accounts are personal e-money current accounts that work similarly to a traditional bank account. You'll gain access to online banking and our mobile banking app, where you'll be able to manage your money on the go, 24/7.
We offer a whole variety of banking features including:
Opening a Suits Me account takes 10 minutes and you'll gain access to your online banking immediately so you can start managing your money. We don't ask for proof of address or run a credit check. We accept 99.8% of all applicants – so if you're looking for a suitable alternative banking solution apply today!
Related Posts